The showstoppers – LIUNA takes a look at trending bridal wear and grooms' attire!
We are ecstatic to see how brides and grooms style themselves on their wedding day! While we love all the décor, florals, food and beverages, we cannot let the day go by without paying some much-needed love and attention to the unique styles of the bride and groom! Today we are looking at some trending bridal gowns and groom attire! There are many options to show off your unique style– how do you choose?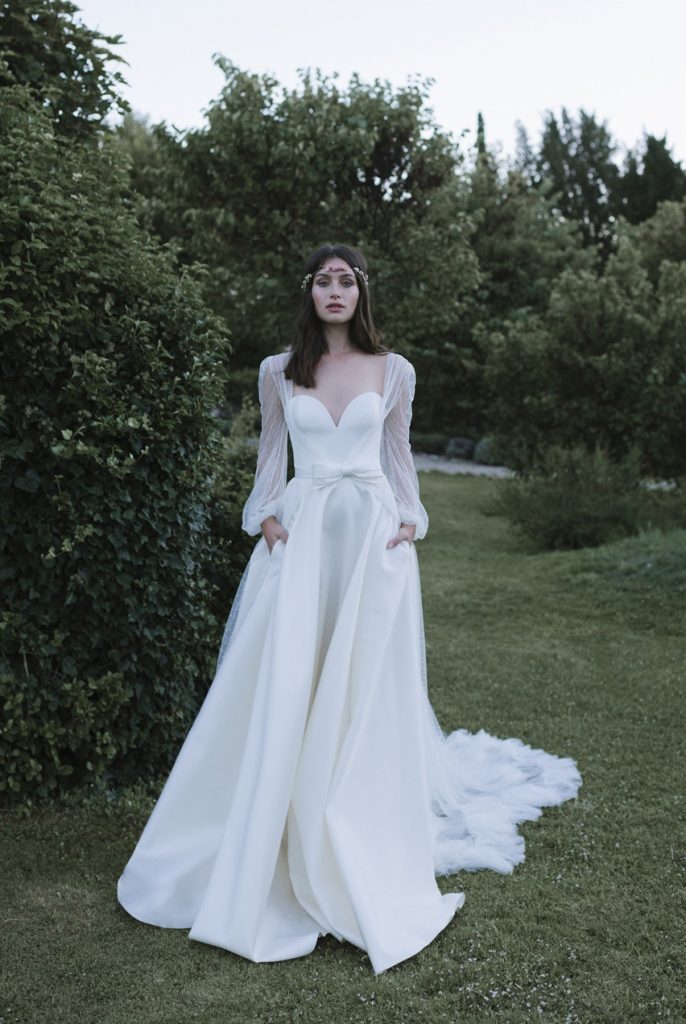 Photo credit: Onefabday.com – DRESS BY LIHI HOD
The bride's gown is typically one of the most significant investments for the day! Everyone sits in anticipation to see what she will come out wearing. Most brides want to feel like their most fabulous self in the most amazing dress (or attire!) they will ever put on. In today's society there has never been an easier or more pivotal time in fashion where finding the perfect attire becomes a piece of cake! Let's take a look at some of the trends below: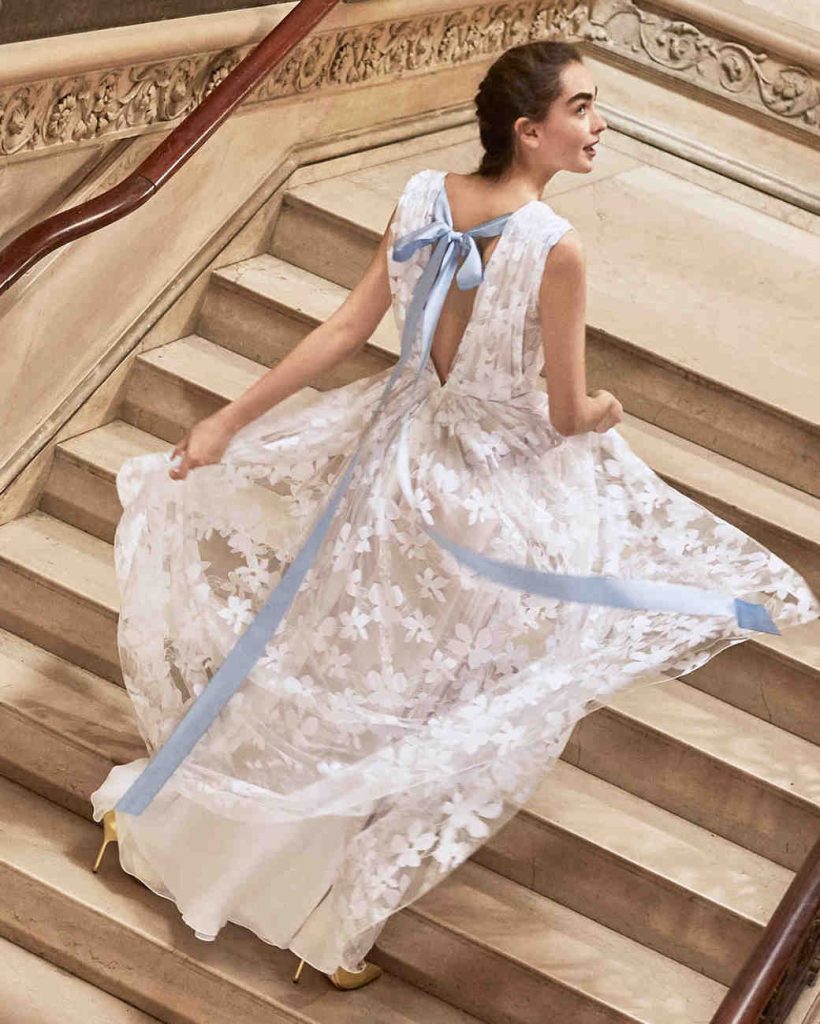 Photo credit: Theknot.com – Courtesy of Carolina Herrera
Bows are showing up in the most creative, stunning and feminine ways. On shoulders, waists or acting as a train, these sweet little knots are what is in for 2019 and 2020. Just check out Martha Stewart Weddings giving you the complete run down on these little pretties!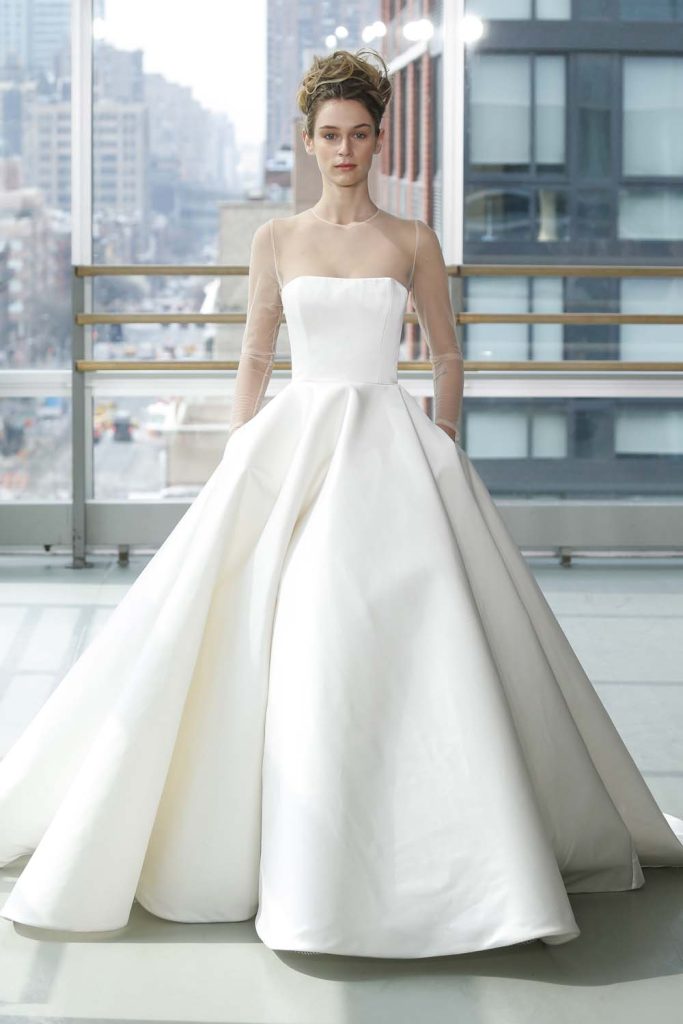 Photo credit: Weddingbells.ca
Dramatic and bold ball gowns are also quite popular with their stunning flow and elegance any bride would be a knockout! As noted in the TheKnot.com 'If you're looking to make a dramatic entrance, a classic ball gown is for you—and we saw plenty of them. Take a cue from Kate Middleton with long, lace sleeves, or get glam with an embellished strapless bodice. No matter the details, this voluminous style is sure to turn heads.'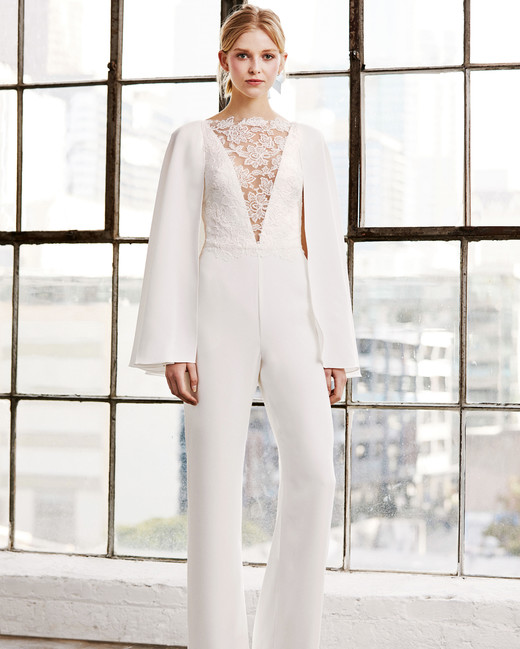 Photo credit: Theknot.com – Courtesy of Tadashi Shoji
Oh, and ladies we just mentioned a few, once you have narrowed down the beautifully detailed type of gown by using floral applique, geometric patterned beading, larger than life feathers, fringe oh and adding on a cape (or not), then there are the hem lines long cascading and over the top to above the knee, tea length or no skirt at all – just go for the romper (which are becoming increasingly popular as well). Whatever a bride has envisioned on their magical day – we are certain with all the creative designers bringing unique ideas to life – every bride will find exactly what she is looking for!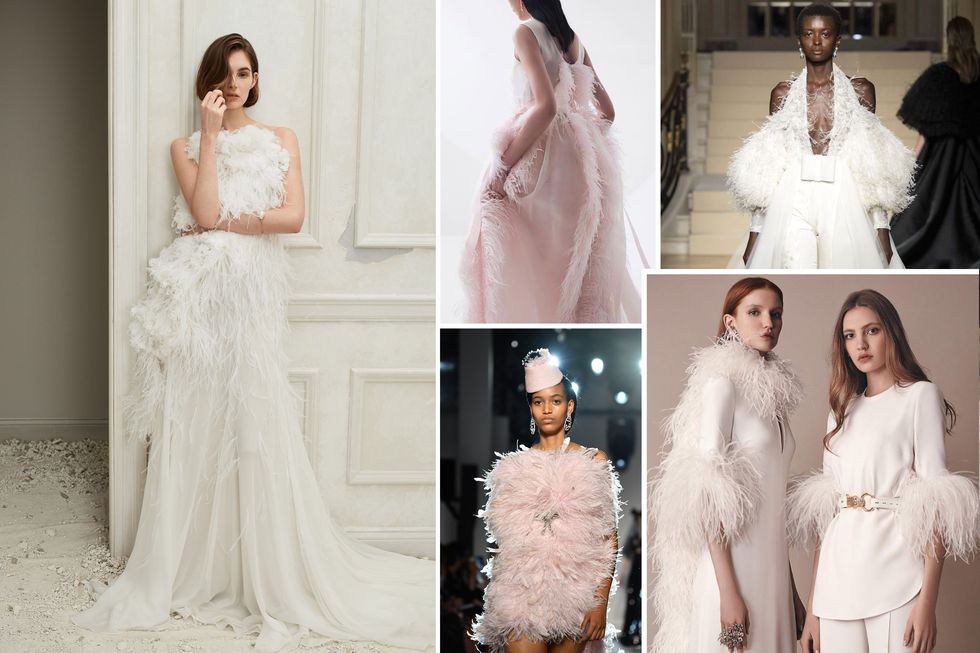 Photo credit: Harpersbazaar.com
Here's to the dashing men of the day whether they are interested in making a statement or they want to be a little more subtle – here are some of the top picks for the grooms for 2019 and 2020!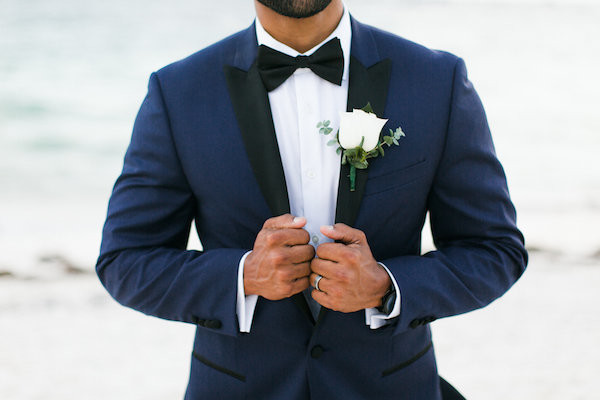 Photo credit: Weddingwire.com – Karina Jensen Photography
Fabrics have never played a more important role! Spring, summer, fall or winter the fun of choosing the 'ideal' fabric and fit has never been more stress-free. What about colour – from deep hues like burgundy or navy to yellow or teal to funky patterns and jovial white's or neutrals – anything goes. Truthfully, it is typically best to find something that suits the grooms personality, that way the groom will feel at ease and confident and totally photo ready! And, when in doubt a classic tuxedo is always sharp, classic and in style.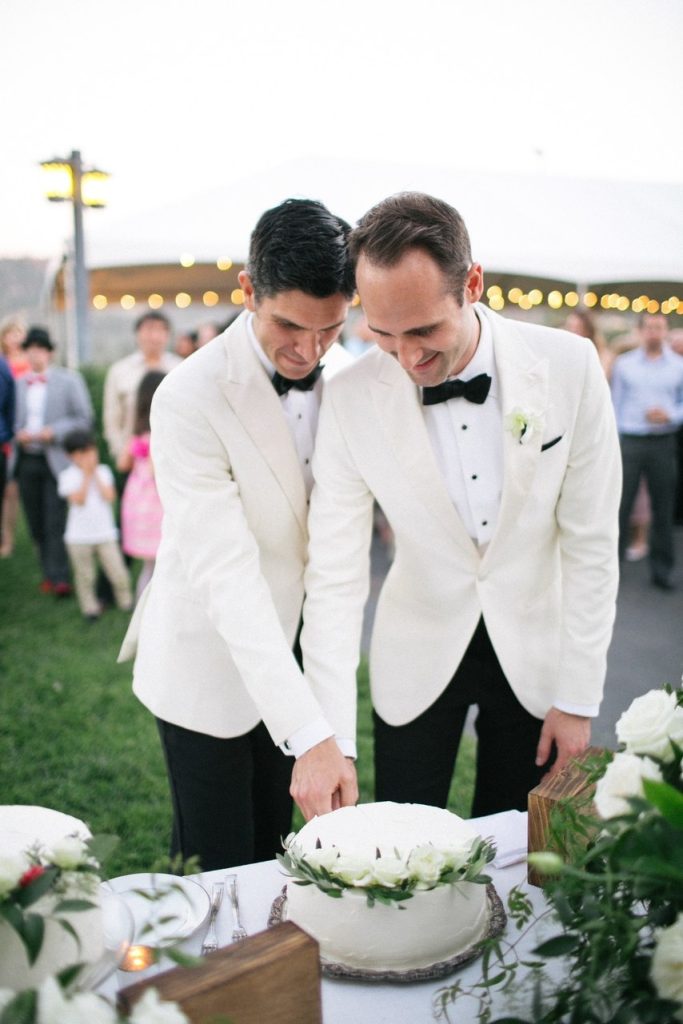 Photo credit: Brides.com – Courtesy of The Nichols
We have seen an increasing trend of grooms finding a unique ways to throw in some casual element such as a t-shirt under the suit jacket, a fave pair of running shoes (cleaned up of course!) or a dance-worthy second look for the reception – the bride does it so why can't the groom!
Stay tuned for weekly blog updates and make sure to follow us on LIUNA Station's Facebook and Instagram and LIUNA Gardens' Facebook and Instagram as we deliver fresh content to inspire, excite and assist as you plan your dream event.
From all of us at LIUNA Events, thank you for following along!
360 James St N
Hamilton, ON
L8L 1H5
Or fill out request below.