Modern, Beautiful Wedding – an interview with Cristina and Joseph
Wedding planning can be stressful but also a lot of fun! This week we caught up with Cristina and Joseph who talk a bit about the wedding planning process, how they handled the stress, LIUNA's wedding coordinators, and their décor inspiration! The transformation on our ballroom was outstanding.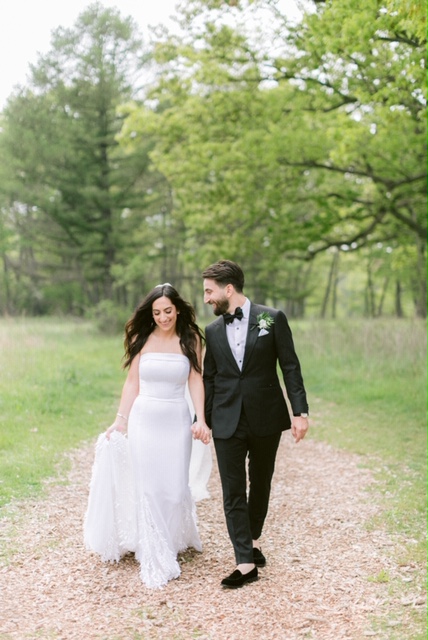 What creative influence was behind your wedding theme?
Our style is more modern, for us that meant clean and on trend, so we went with tropical greens and classic white florals – specifically calla lilies and tulips.
How was the process of bringing your theme it to life?
It was stressful at times; you really hope that your hard work and vision come to life. We hired some of the most amazing wedding vendors (listed below), so they really made the process much easier. Even though I was very involved in the process I was so happy and taken back with the end result, I wish we could relive it.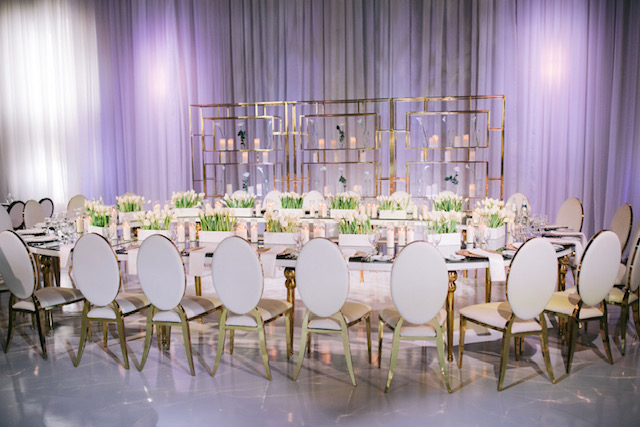 What ballroom did you choose and why?
The Grand – it was the only one that fit our guestlist of 400!
What was it like working with our facility coordinators and vendors?
They were the best! Very reliable and so responsive to all of our questions/requests (and we had a lot). On the day of our wedding they kept our schedule on track and always checked in to make sure we were happy.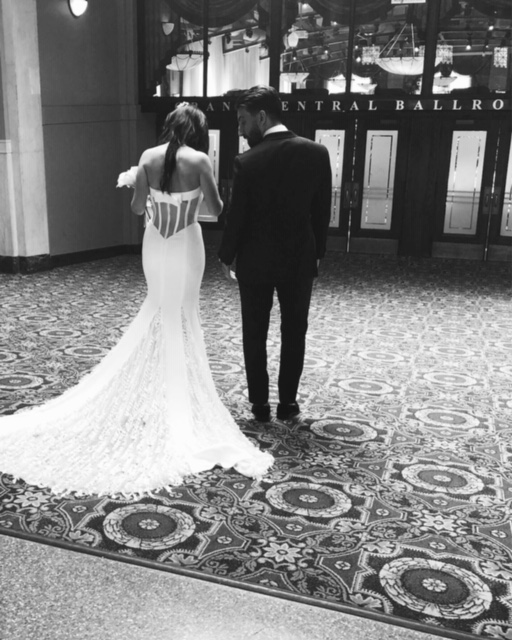 What would you do differently?
Stress less, no matter what it will be one of the best days of your life.
What was it like picking your menu?
Choosing our menu was pretty easy for us, we have attended many weddings at LIUNA Station so we had a good idea of what we wanted. Vico also helped us get creative and allowed us to try a couple of options before making our final decision. I was personally more focused on the midnight buffet than the dessert table. There's nothing better than late night snacks after a couple hours of drinking and dancing, especially when the snacks are pasta, grilled cheese, truffle fries, Nutella sandwiches, and gelato.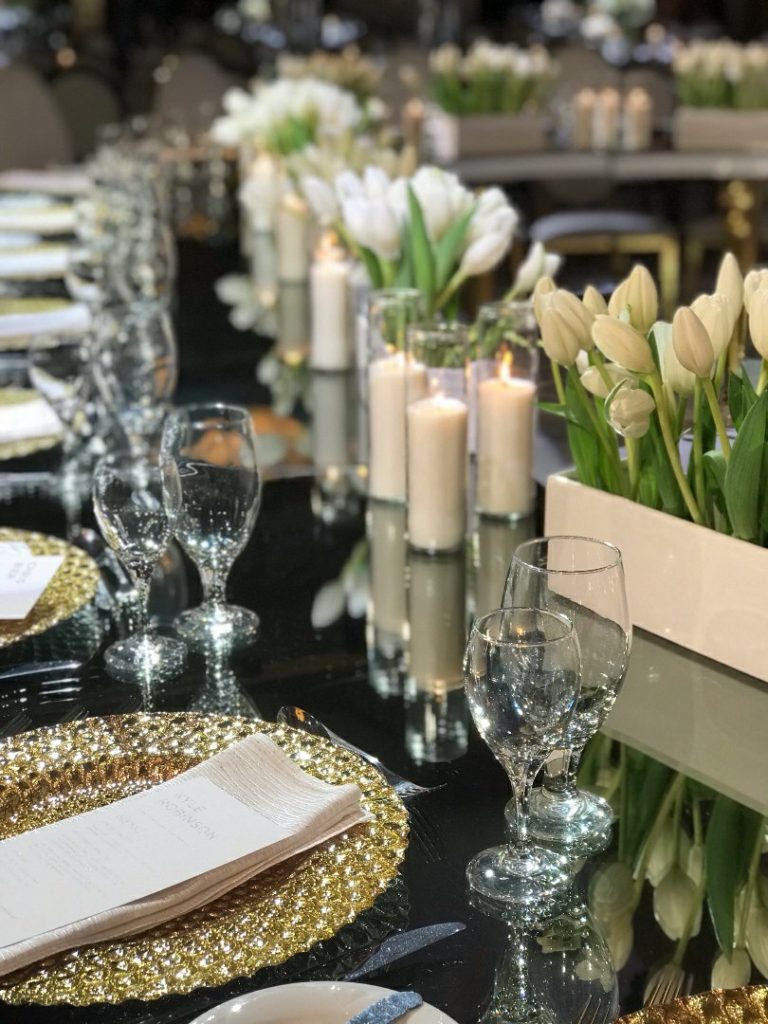 Did you have any special requirements for the day of?
Space and time for the décor company and florist to setup in the lobby and the hall – fortunately they were able to start early in the morning and were not interrupted by any other events.
What was the most challenging part of wedding planning?
Finding the time to attend meetings, send emails, search for ideas, and stay organized while having a full-time job and a social life!

One piece of advice you'd offer to another bride and groom who are starting the planning process?
I would definitely invest in a day of coordinator or partial planner. Having someone to rely on and help you throughout the process is really priceless for your sanity – thanks Kelly 😉 Also, your photographer will be by your side all day, make sure to hire someone who loves their job and clients as much as ours did.
Cristina and Kyle's Wedding Vendors/ magic makers:
Amo Gelato
Detailz Couture
Elizabeth In Love
Event Grafitti
Jen Evoy Makeup Studio
Ooh La La Designs
Powder Bride
Simply Sealed
Sole Power Productions
Surmesur
Taken By Marc
Vibrant Beauty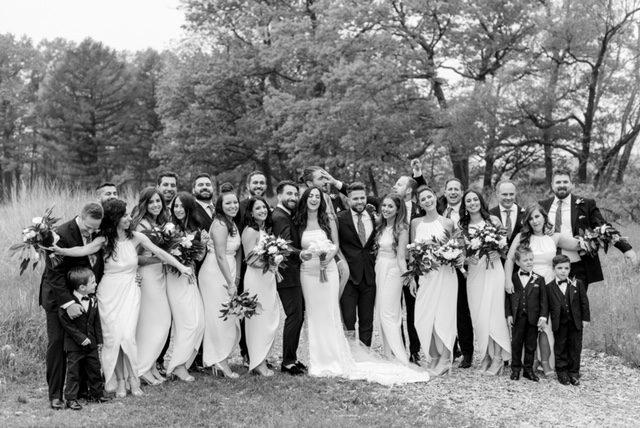 Stay tuned for weekly blog updates and make sure to follow us on LIUNA Station's Facebook and Instagram and LIUNA Gardens' Facebook and Instagram as we deliver fresh content to inspire, excite and assist as you plan your dream event.
From all of us at LIUNA Events, thank you for following along!
360 James St N
Hamilton, ON
L8L 1H5
Or fill out request below.