Memorable and defining moments beautifully captured by the talented Capso Studios!
The dynamic duo of Capso Studios – Polk and Dva, grabbed our attention immediately, much like they will yours! Their images are timeless, captivating and meaningful and they have a beautiful love-cures-all philosophy! Combining their effortless talents between still imagery and videography these two are nothing short of amazing! But don't take our word for it, check them out for yourselves!
Tell us a little bit about Capso Studio!
Polk and Dva: In homonym for "capsule", our name speaks for our belief of capturing memorable, defining moments that make life meaningful. We keep this goal in mind and keep sealing capsules of time for lovers everywhere. Our packages (i.e., usb, photo album, end-product delivery) all align with our brand philosophy that love-cures-all.
Our services include engagement, pre-wedding, wedding photography, love-story, cinematic-highlight, coverage videography and more. We are open to all sorts of events! We love our job and we create as we breathe. To sum it up, Capso delivers great stories to pass on to generations through our work.
How did you get started in the industry?
Polk: It all began with an opportunity shooting at a friend's wedding. I was a commercial photographer before I came to Canada. I became very interested with the beauty of the ultimate form of romanticism and started to become obsessed with knowing all sorts of love stories. I started part-time then moved to full-time/ all in.
Dva: For me, wedding cinematography came late on my career curve, after a couple of detours in photography, fashion, and advertising. One day, a friend asked me if I was interested in filming a wedding. And I thought, why not? 10 hours of work isn't that scary. That was the beginning for me.
What is one part of the job you absolutely love?
Polk: I definitely love the unique, touching stories of each and every newly-wed. We try to communicate with the couples as much as I can before or during shooting. The more we get to know the couple, the better the photos turn out.
Dva: The part of the job I enjoy the most is witnessing all kinds of loving relationships. I mean, there's a lot more than just romance happening on a wedding day; you see the parents' reactions knowing their children are in good hands, the siblings' unconditional love for one another, also the support from friends – love is literally everywhere! When everybody is working towards the same goal to make the day happen, that is truly inspirational.
What was your favourite part about shooting at LIUNA Gardens?
Polk and Dva: We love the variety of scenes LIUNA Gardens provides. From a garden-vibe small wedding to a prince-and-princess-story grand wedding, LIUNA Gardens offers the environment for it to happen. The lake and the garden work so well for any form of events to shine. The results are absolutely gorgeous in photos and film and also in real life.
What is one thing that always surprises you about weddings?
Polk: Unscheduled fun! For example, the door game in Chinese weddings contain a lot of unscheduled fun when the bridesmaids challenge the groom and groomsmen through all sorts of games. Another good example is when someone gives a speech that is totally overwhelming and touching.
Dva: The cultural aspect. Weddings are one of the oldest forms of human activities in all cultures. One of the best experiences as a wedding cinematographer is getting to closely look at the cultural reflection of a nation's spirits, from something as simple as decorations, to something as big as religious rituals.
How do you keep things fresh? Where does your inspiration come from?
Polk: I pay attention to details. Years of experience in photography has taught me to look at the world from micro angles. The best images always hide in unconventional perspective.
Dva: For me, films, commercials, and music videos are good source of my creativity nutrients. I often watch a film piece and think about what I can apply to my weddings. Sometimes it's the camera movement, sometimes it's the voice over script, sometimes it's the music. I guess if you are a studying type of person, there's always room to get inspired.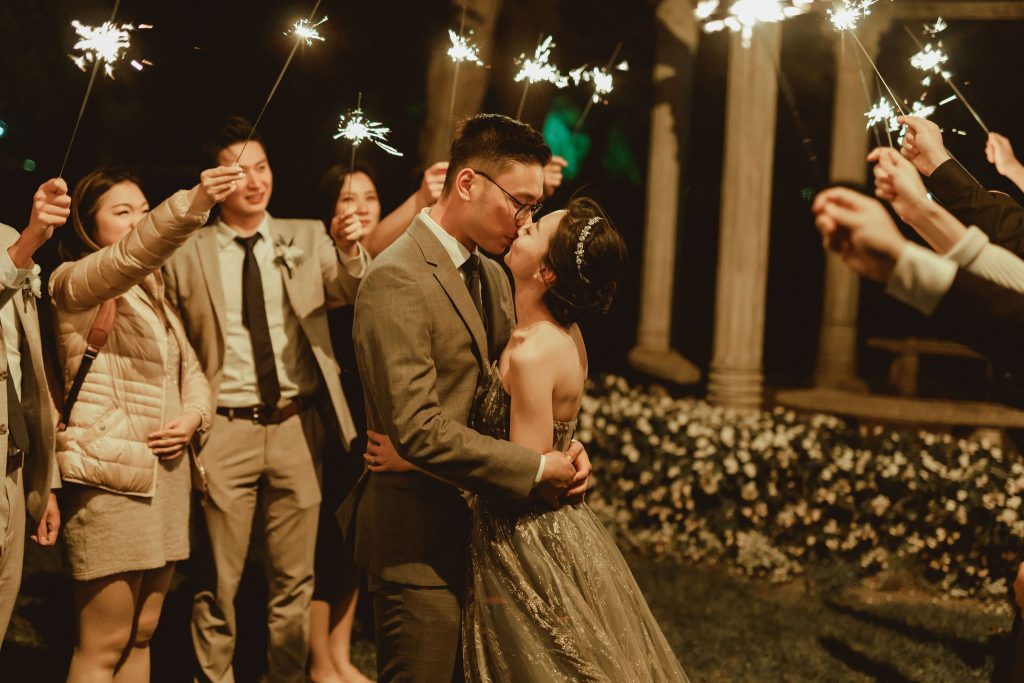 When should people book with you for an event? What if they are eloping?
Polk and Dva: Typically, photography/videography service is booked four to eight months in advance of the wedding, since often time we are booked a year ahead on popular dates. If the couples are eloping, there's still a chance to book with us, as long as we are open on that particular day. If you book with us, we will try our best to provide the clients reasonable shooting plan for the day.
To see more beautiful imagery, click below:
Facebook
Instagram
WebsiteStay tuned for weekly blog updates and make sure to follow us on LIUNA Station's Facebook and Instagram and LIUNA Gardens' Facebook and Instagram as we deliver fresh content to inspire, excite and assist as you plan your dream event.
From all of us at LIUNA Events, thank you for following along!
360 James St N
Hamilton, ON
L8L 1H5
Or fill out request below.