Fun fact – We LOVE Bridal Showers!
The man (or women) of your dreams has just proposed! CONGRATULATIONS! Now besides LIUNA Events, we can imagine that there are many of your family and friends that want to share in your joy and love. What better way to celebrate than throwing a beautiful bridal shower (we can totally help with that – in one of our extraordinary ballrooms)!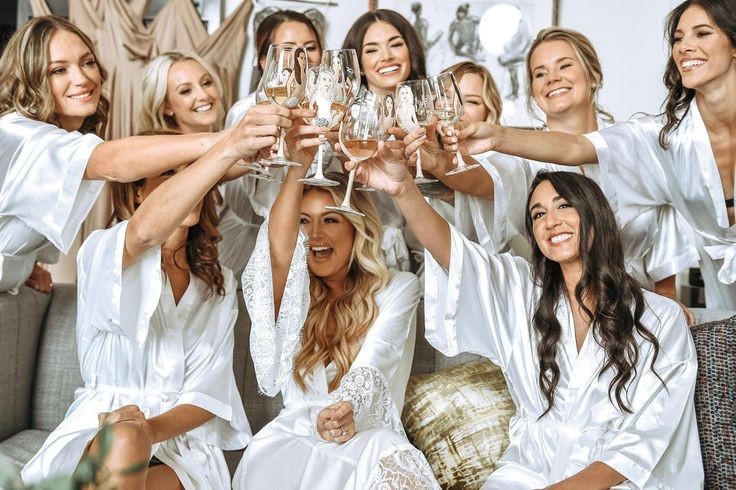 Photo credit: Pinterest.ca
Did you know that there are a lot of soon-to-be couples opting for a co-ed bridal shower? And we love it! Before you start planning process discuss what type of experience you and your significant other are looking to have. Co-ed, no boys, boys only shower, your traditional bridal shower and everything in between. Check out more on Theknot.com to get the discussion rolling.
With the bridal party planned – next up, who are you going to invite? So many loved ones to consider but the key is to keep it simple and remind the lovely planners that it's just about you and your closest connections – make it an intimate gathering. Intimate can be 500 people and it could be 20 people, just make sure everyone in that room supports you.
Low-key and minimalistic to modern day themed or classic, what's your décor style? We are loving the rose gold balloons, draped lush greens and bright white embellishments! It is the that sweet feminine vibe and is totally charming. Just remember however you dress up your special day – it's going to be an unforgettable day.

Photo credit: Pinterest.ca
Now what about favors – to thank everyone for coming and showering you with love and support. Printed labels are being optimized in everyway imaginable – on the lids of candles, candy jars, body scrubs, the list goes on. Mini plants such as succulents (or other adorable little potted plants) are a cute (and renewable!) idea. Customized tote bags with a few personal items such as a homemade soap or body scrub can also be a thoughtful way of showing appreciation and saying thank you for your support. Whatever you decide make sure it's a reflection of you.

Photo credit: Pinterest.ca
Food, obviously at LIUNA Events, this is our favourite part! If you decide to host your bridal shower with us we will delight you with our very own pre-designed menus with some of our award-winning dishes! And, if you are a future LIUNA bride, we offer special discounts on bridal showers!!! Check out LIUNA Gardens or LIUNA Station's menus where we also love to customize and create the brunch, lunch or dinner of your Bridal Shower dreams! (did someone say Mimosa bar?)

Photo credit: Pinterest.ca
Haven't booked your wedding yet, we have a deal for you! Book your wedding with us and receive a discount on your Bridal Shower! Looking to book your wedding in March, April or May? Get in touch with LIUNA Gardens at 905-643-3117 or LIUNA Station at 905-525-2410 to receive up to 20% off our regularly priced wedding packages – call us for more details!
Stay tuned for weekly blog updates and make sure to follow us on LIUNA Station's Facebook and Instagram and LIUNA Gardens' Facebook and Instagram as we deliver fresh content to inspire, excite and assist as you plan your dream event.
From all of us at LIUNA Events, thank you for following along!
360 James St N
Hamilton, ON
L8L 1H5
Or fill out request below.