Unforgettably yours – LIUNA looks at some special ways to personalize your wedding day!
On your wedding day, notably, the most important things stand out – the dress, the ring, the cake BUT what about (the million and one) little, heartfelt, intricate details that make your day stand apart from all the other weddings your guests have attended? What about all those sweet and personalized details that make your special day even more memorable! It goes without saying that it takes a lot of work putting all of the wedding pieces together, but the end result is oh, so worth it! We are taking a look at simple and unique ways to make your day unforgettably yours!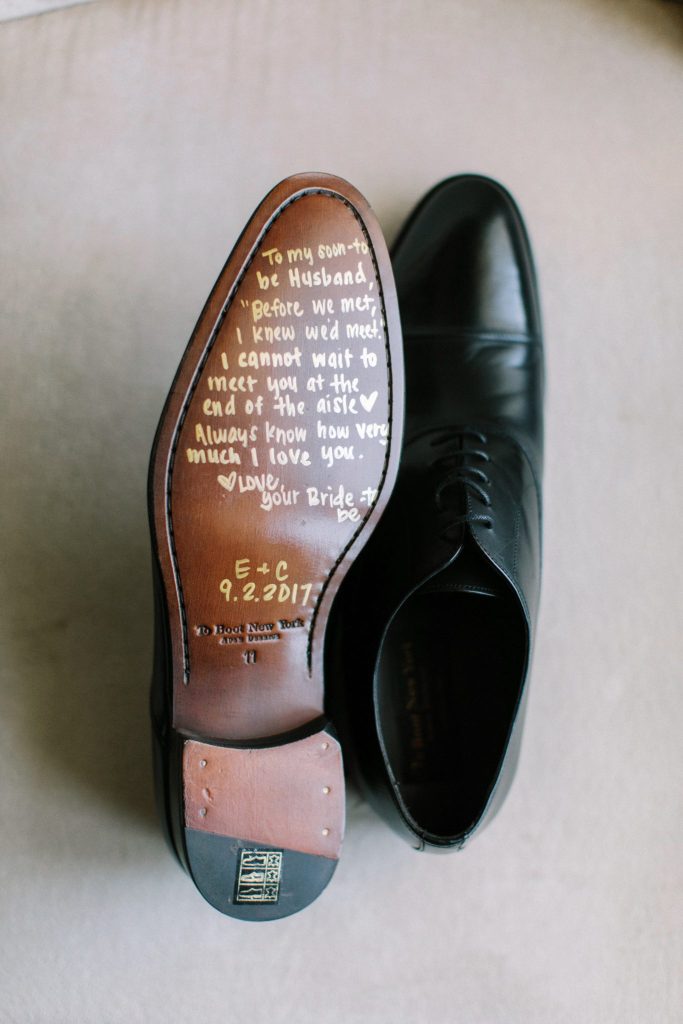 Photo credit: Tim Tab Studios
Super romantic and popping up everywhere – shoe notes! As seen on Martha Stewart Weddings), writing a love letter on the bottom of your soon-to-be bride or groom's wedding day shoe, is simple and it could not get any more personal. So many sweet thoughts carried along with you throughout the day. Also, customized runners such as converse are always a big hit, and these make for such amazing keepsake!
Your unique hobbies and interests can be beautifully transformed-someway, somehow -to fit into the theme of your wedding. Love traveling for example? You could totally apply this to most anything – travel tags for place cards or globes (as shown on Martha Stewart Weddings) for table décor or grab a large globe to have your guests sign instead of a guest book! Have an obsession with books? You could print quotes on napkins. Are you a painter – personally design your table numbers or stationary! Honestly, when it comes to including your unique interests the options are endless.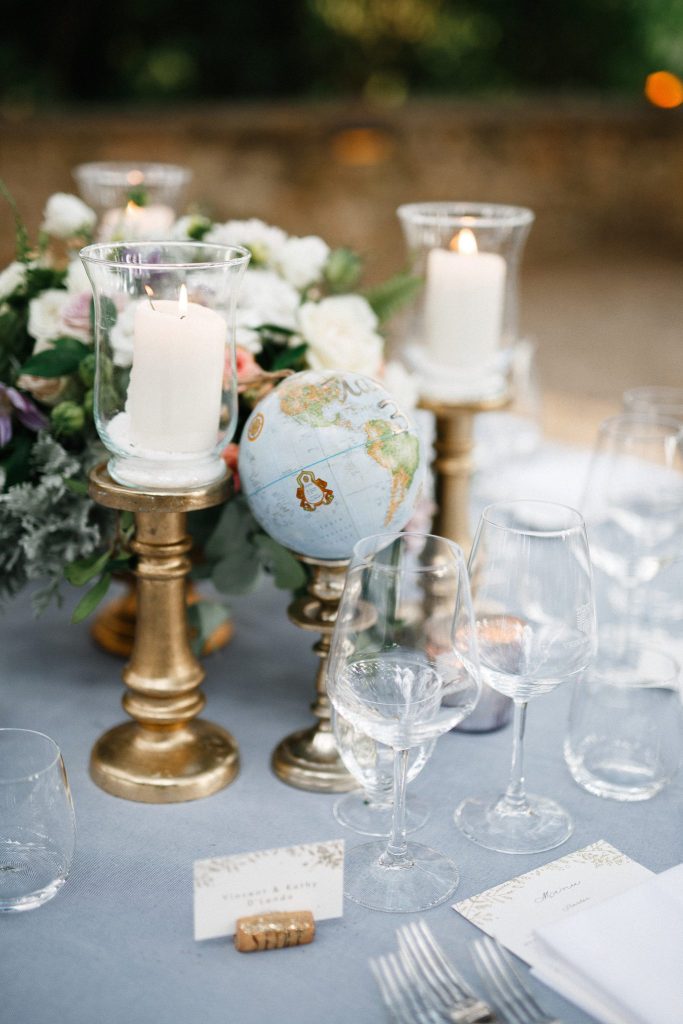 Photo credit: Matteo Crescentini
Are you a dog lover? Adding your furry companion into the ceremony always changes the dynamic of course but, could you see yourself getting married without your fur baby? Really, this is one thing that no one will forget, and everyone will be wanting to 'ooh and ahh' over after the ceremony.
For a few years now we have seen couples making an impression by personalizing a wedding stamp! It is such a cute touch to correspond with your stationary!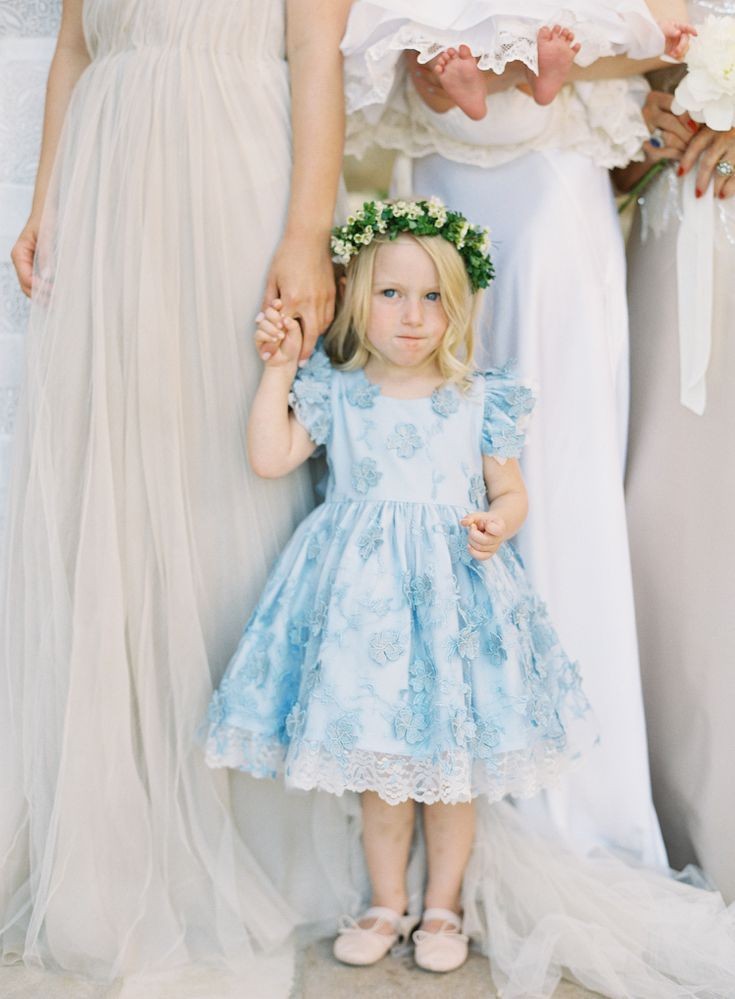 Photo credit: Kurt Boomer
We all know about the something old, something new, something borrowed and something BLUE idea that has been trending since our grandmother's grandmothers were getting married but honestly, we still love it!! If blue isn't your colour but you love this precious tradition why not a flower girl dressed in blue? We are just loving this idea from Brides.com!
Another way to stand out and make your wedding perfectly you – a personalized entrance! This can be a real showstopper. From boats, horses, helicopters, a fancy car to smoke bombs, sparklers or a fun perfectly-you dance – this detail makes for so much fun and something that is so easy to do!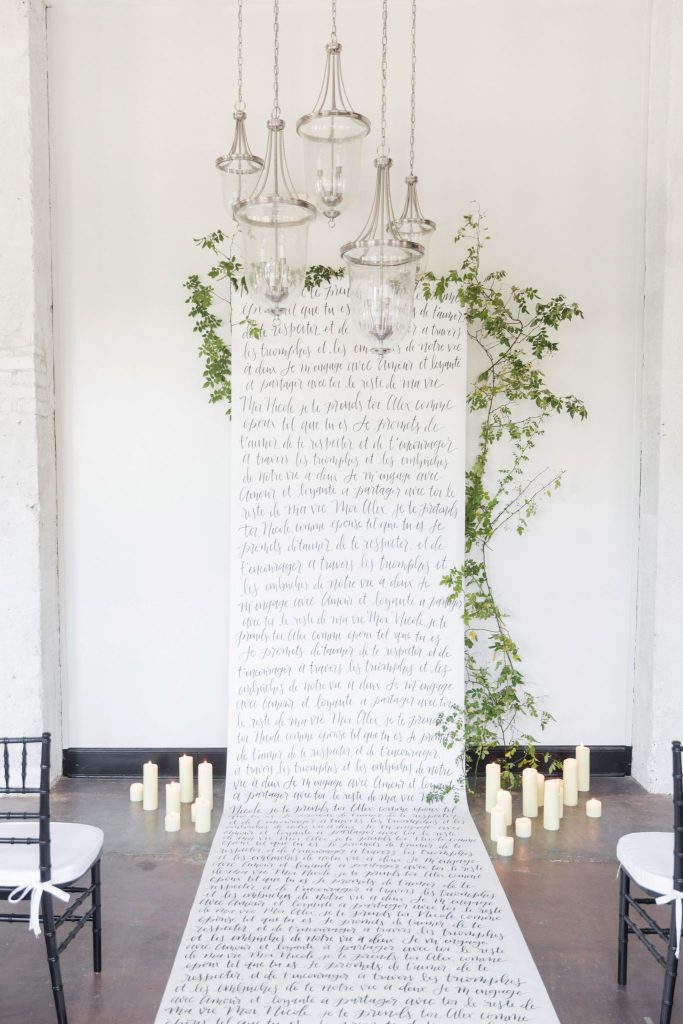 Photo credit: Ryan and Alyssa
We are totally obsessed with this idea from Martha Stewart Weddings) – Vows or personalized love notes scrolled on a beautiful backdrop and placed behind your ceremony space is a gorgeous touch! Memorable and one that definitely could never be duplicated!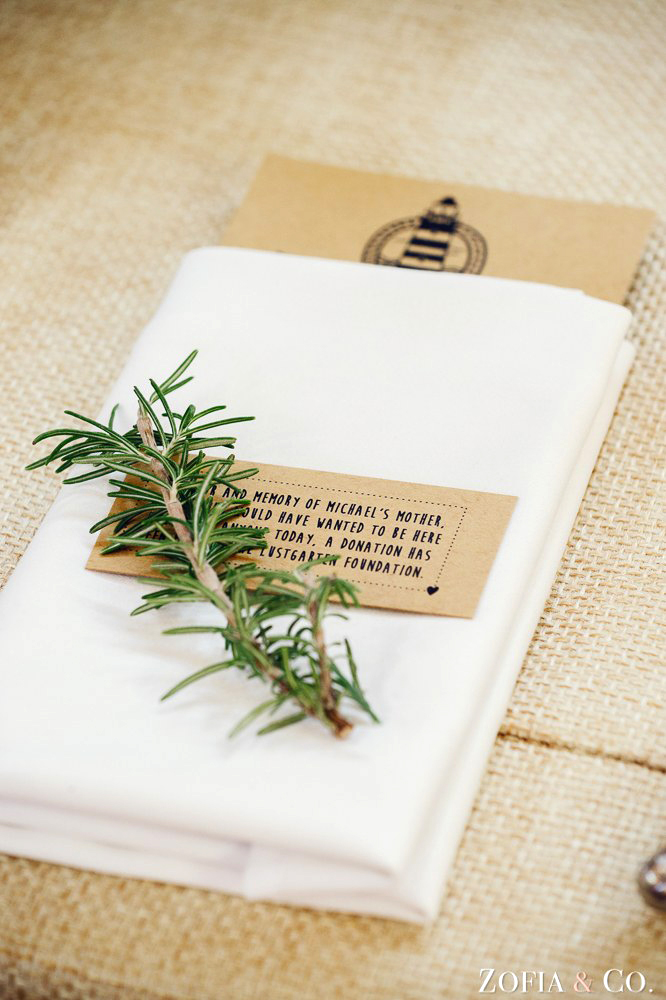 Photo credit: Zofia & Co.
And what about those we love and who are not here with us as Martha Stewart Weddings notes: 'Not having a beloved family member with you on one of the biggest days of your life feels impossible. To honor their memory, consider tucking note cards into guests' napkins, asking them to take a private moment to think of that loved one. Including their favorite flower or herb is another added personal touch that will help you and everyone else feel their presence.'
For more inspiration check out the following blogs and webpages:
Brides.com
Martha Stewart Weddings.com
Pinterest
Stay tuned for weekly blog updates and make sure to follow us on LIUNA Station's Facebook and Instagram and LIUNA Gardens' Facebook and Instagram as we deliver fresh content to inspire, excite and assist as you plan your dream event.
From all of us at LIUNA Events, thank you for following along!
360 James St N
Hamilton, ON
L8L 1H5
Or fill out request below.