Tips to Secure Overnight Accommodations For Your Big Day: Mini Interview with Sheraton Hamilton Hotel
You secure your dream Hamilton wedding venues at one of our LIUNA halls for rent in Hamilton, but then you need to figure out the perfect hotel for overnight accommodations for your guests. Don't worry, we take pride in working with trusted preferred vendors who help our guest have the best experience. We recently caught up with Kayla Hlywka, Sales & Marketing Coordinator at Sheraton Hamilton Hotel, to talk about tips for readers looking for accommodations for their special event. Sit back, get your pen and paper ready, and get the banquet halls in Hamilton tips to secure overnight accommodations for your big day!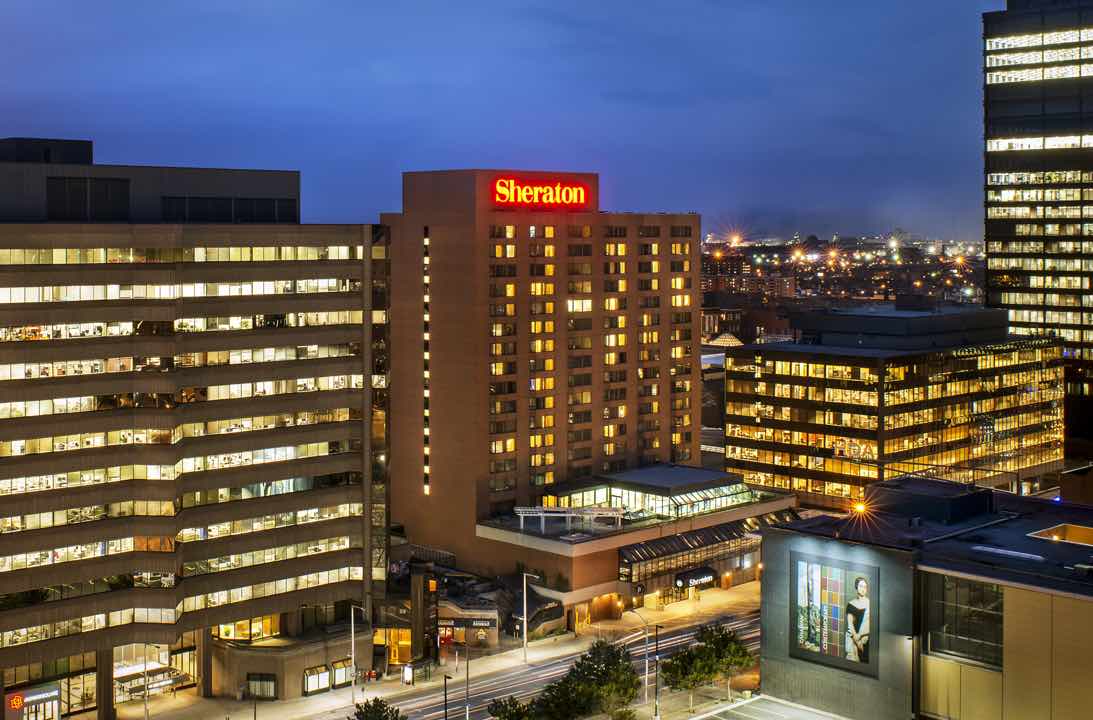 LG: Can you tell us a bit about your role at Sheraton Hamilton Hotel?    
KH: At Sheraton Hamilton Hotel, I assist wedding couples through the process of securing a block of guestrooms surrounding their wedding. A "block" is a group of guestrooms that are held on a courtesy basis (no deposit or cancellation penalty) at a special discounted rate available only to guests of the wedding.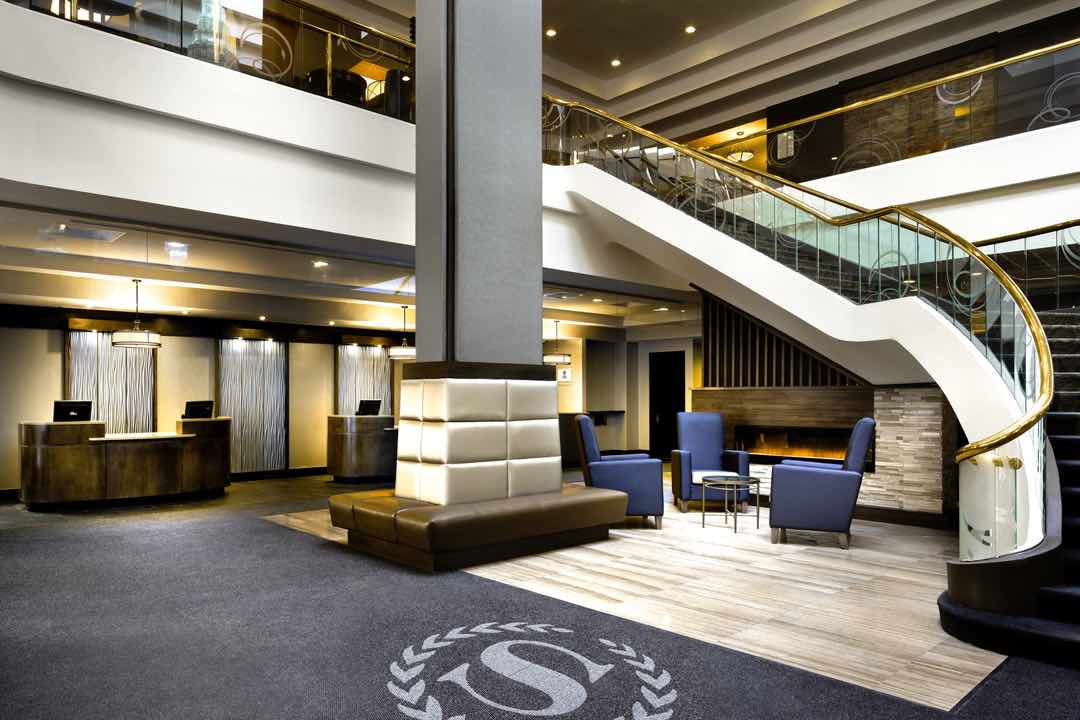 LG: What are some of the perks of working with LIUNA Events?
KH: It's a great opportunity to partner with nearby venues like LIUNA Station and LIUNA Gardens, one of Hamilton's most popular event venues, because of their close proximity to our hotel. We receive a lot of inquiries from couples getting married at LIUNA who are looking for nearby accommodations for themselves and their guests.
LG: How far in advance should readers book overnight accommodations?
KH: Ideally, blocks should be reserved no later than 3-4 months prior to the wedding. That being said, it's important that they have their wedding date chosen and a venue selected so that we may provide them with an accurate quote, and ensure that we have availability to accommodate a group of their desired size.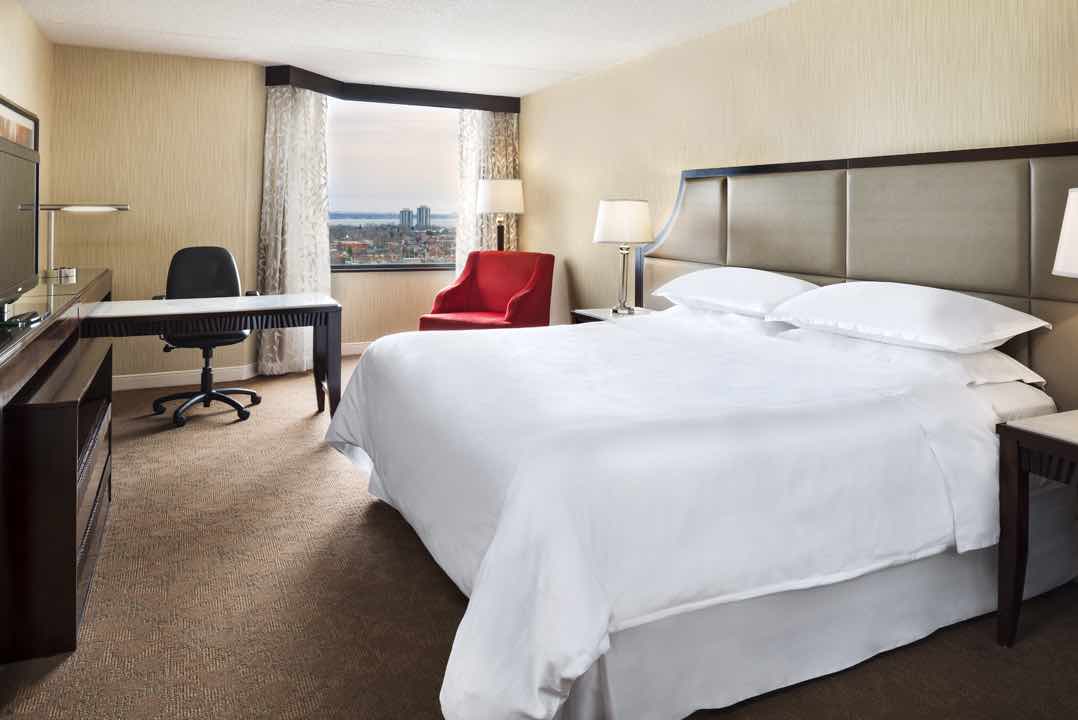 LG: What sets Sheraton Hamilton apart from other hotels in the GTHA?
KH: Sheraton Hamilton is downtown Hamilton's largest hotel, meaning we can accommodate larger groups than some of the area's surrounding properties. This allows wedding groups the opportunity to have all of their guests under one roof. This is especially useful if the couple is planning a rehearsal dinner or post-wedding breakfast, which we also offer at Sheraton Hamilton. Additionally, our hotel places guests steps away from the city's most notable attractions like the Hamilton Convention Centre, Art Gallery of Hamilton, Dundurn Castle, Jackson Square and the FirstOntario Centre.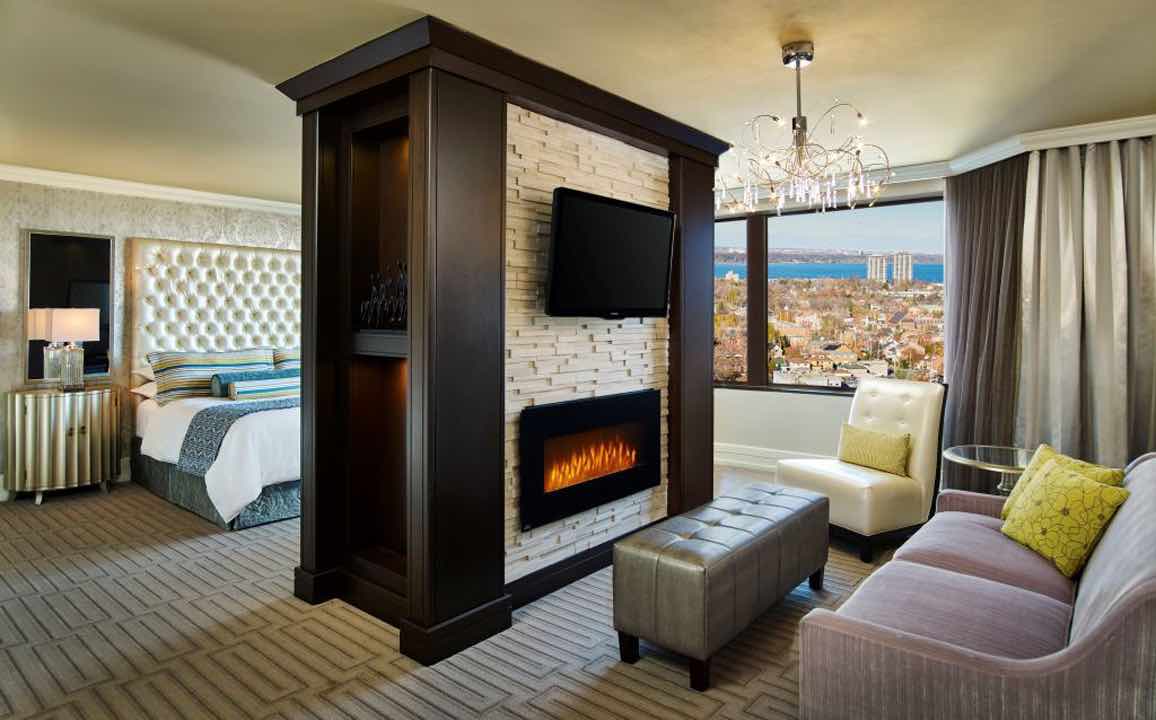 LG: Can you share with us your favourite aspect in working with wedding parties in the hospitality industry?
KH: It's a great feeling to connect with wedding couples and/or their families in preparation for one of the most important days of their lives! Guestrooms are just a small part of this big day, but it is always exciting to work with couples who are looking to provide their guests an exemplary hospitality experience surrounding the wedding.  We really do try and go that extra mile for guest satisfaction!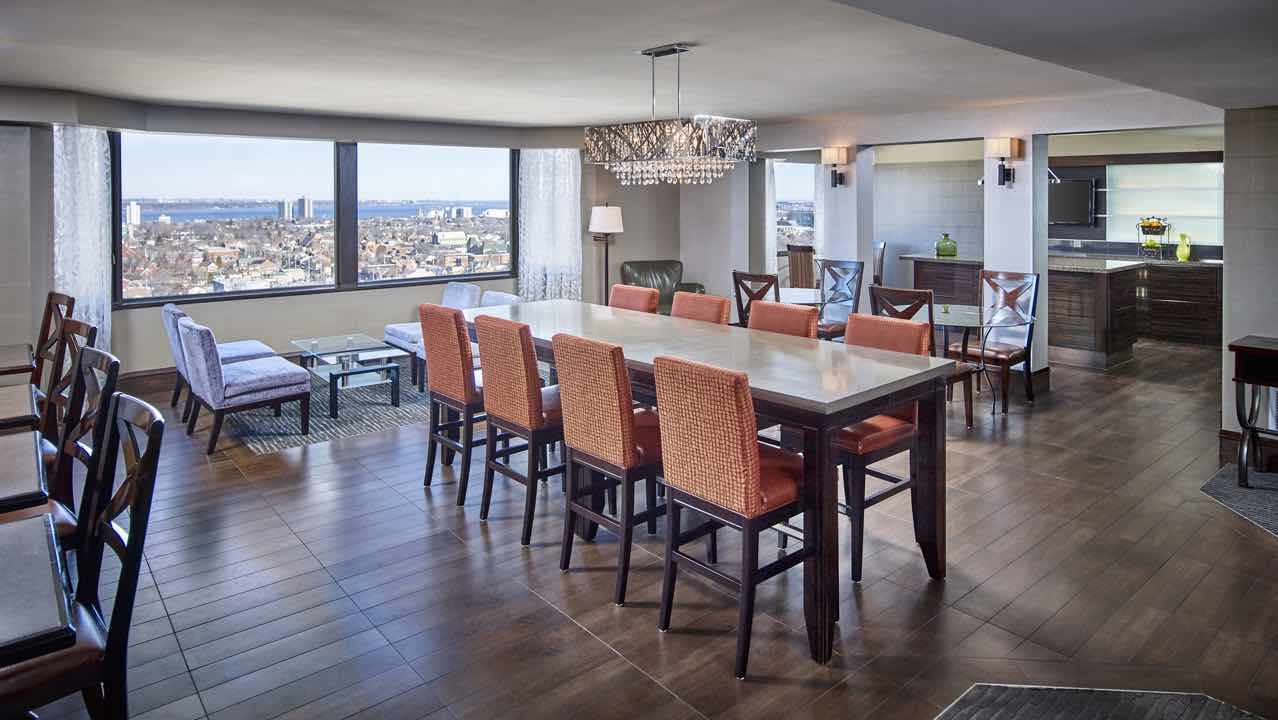 LG: What advice do you have for readers who are searching for accommodations for their special event?
KH: My advice would be to reserve a block of rooms as far in advance as possible once the wedding venue has been selected. I will often recommend that the couple join us for a complimentary tour of our guest rooms, suites and facilities. This is the best way to experience the hotel ahead of time to ensure that they fit the needs of the guests.
We'd like to thank Kayla for taking the time to chat with us, and give banquet halls in Hamilton tips, to secure overnight accommodations on your wedding day, at one of our LIUNA Events halls for rent in Hamilton. Interested in booking Sheraton Hamilton Hotel? Check out their website and block your date today!
Stay tuned for weekly blog updates and be sure to follow us on Facebook @liunagardens, @liunastation and Instagram @liuna_gardens, @liuna_station as we deliver fresh content to inspire, excite and assist as you plan your dream event.
From all of us at LIUNA Events, thank you for following along!
360 James St N
Hamilton, ON
L8L 1H5
Or fill out request below.