Fate, food and lots of fun! LIUNA chats with Nicole and Cristiano about their garden wedding!
How crazy is it that social media now has the capability to match you up with your soul mate?! That was the case for Cristiano and Nicole and boy are we are super happy it did because their intimate wedding by the water truly made our hearts flutter! We caught up with them to talk planning, food love and overall take aways from their day!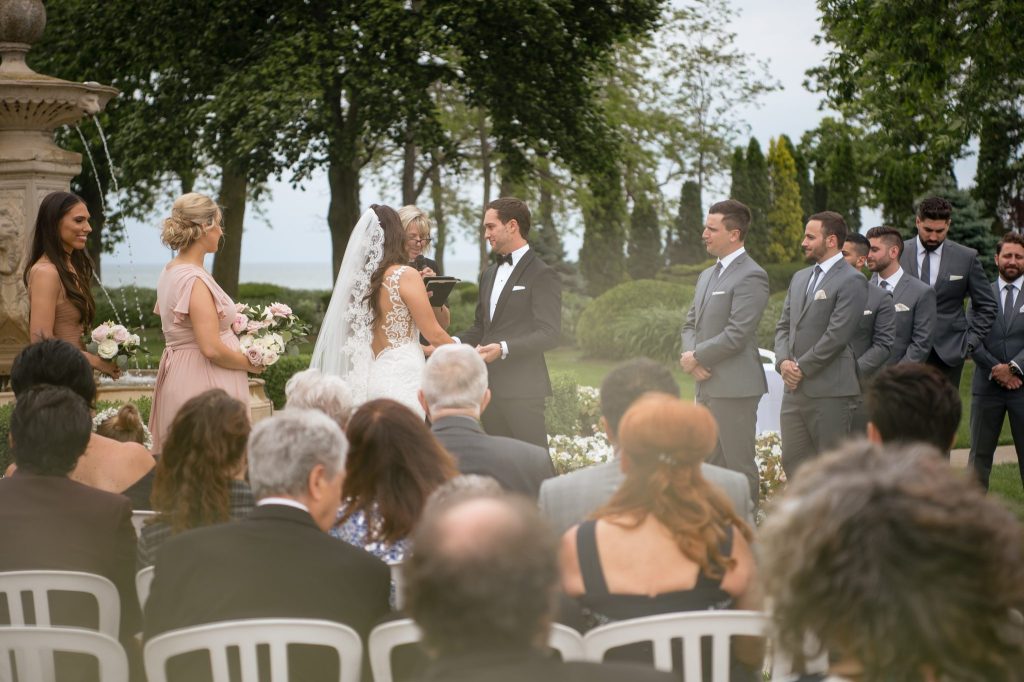 How was working together through the planning process?
We made a good team. It is easy to get overwhelmed and stressed during the planning process, so it was important to communicate!
How was the process when bringing your magical day to life?
Fun/stressful/exciting! The beginning of the process is always the most fun in my opinion. You have all of your ideas and Pinterest boards ready to go! And then time goes by very quickly and you need to be organized and meticulous (not always my strength)! But walking into our wedding day felt magical and everything we envisioned was all of a sudden in front of us.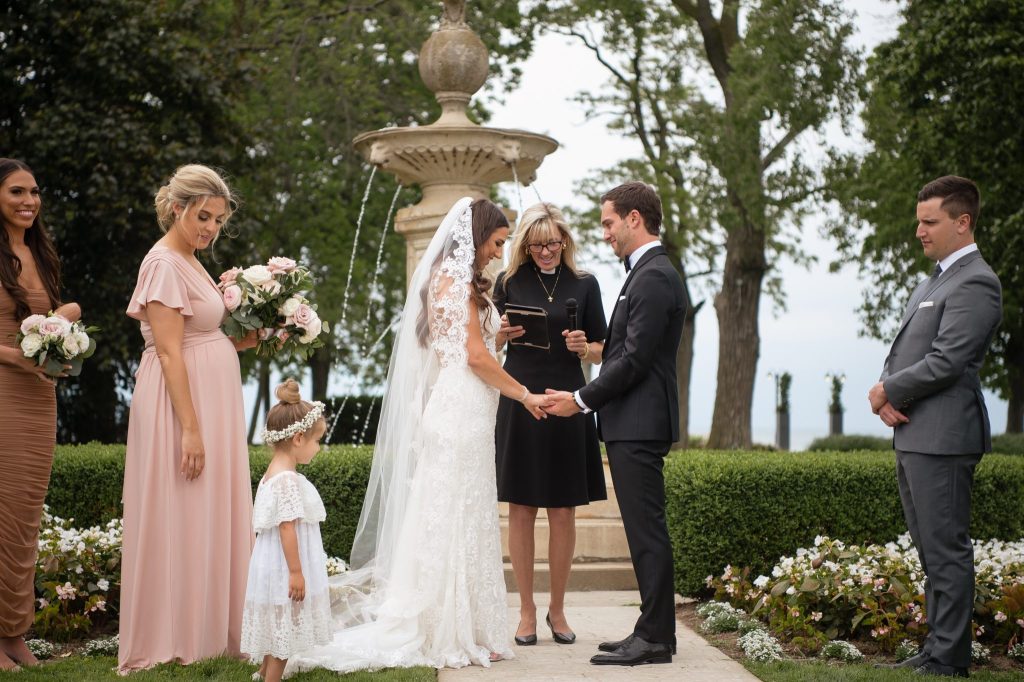 What ballroom did you choose and why?
We chose the Grand Ballroom because of the size of our wedding. We also wanted some 'King Tables' scattered around and more space for our guests.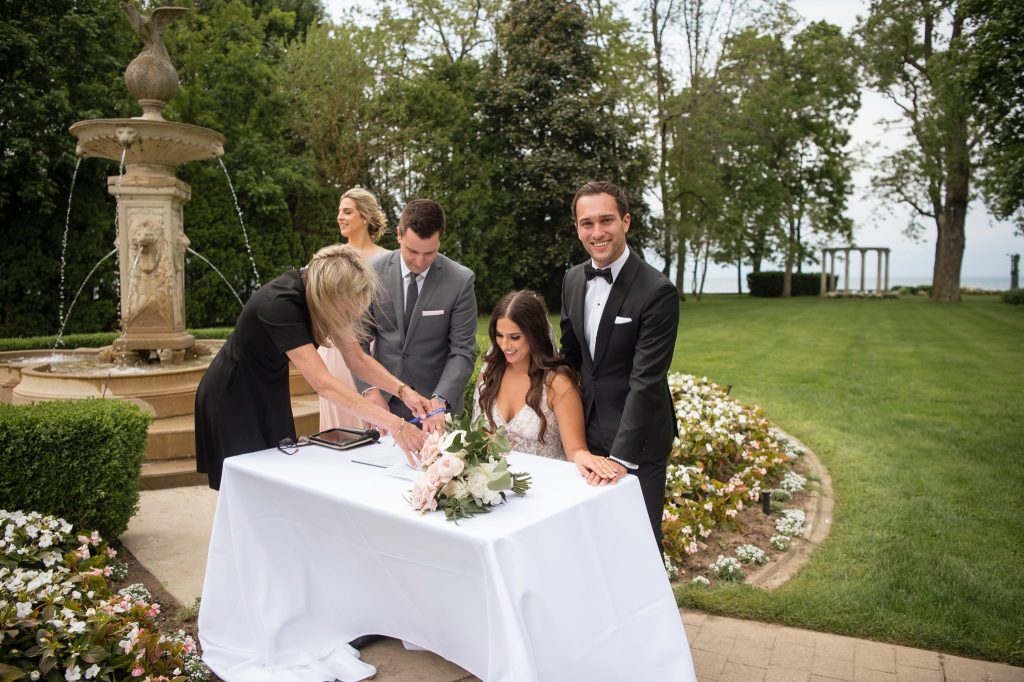 What was it like working with our facility coordinators and vendors? Who would you recommend and why?
I really enjoyed working with Amanda and Salman. They were patient and really listened to what we wanted. They delivered a beautiful wedding.
What would you do differently?
I would maybe get married earlier. We had the ceremony at 4PM and had to take photos right after. Time felt tight, but I wouldn't change much.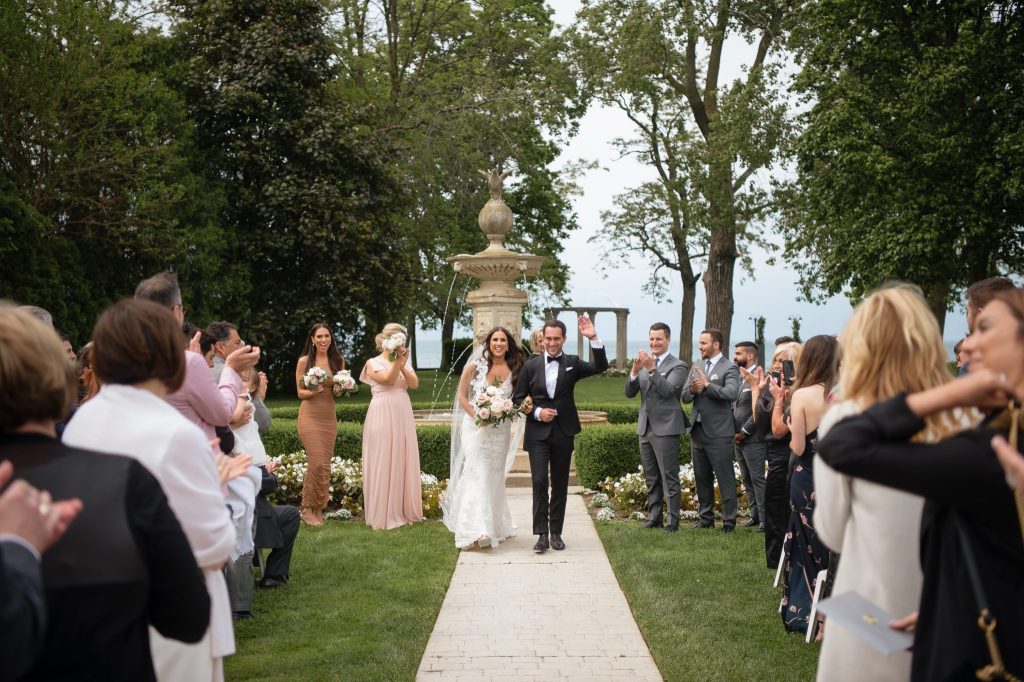 Menu options – so many! How did you decide? What was your desert table like? Favourite part of the meal?
Amanda really helped us here! We are big foodies and LOVE to eat! We planned a great menu with her and we asked her some of her favourite things she liked to cook because a chef knows what they cook best! So, we trusted her and we do not regret a thing. My favourite part of the meal was the Rib Eye steak! Yum! Our dessert table had cupcakes, we imported Red Velvet Cake and my mother-in-laws famous chocolate chip cookies!
Who was your DJ? What qualities were you looking for in one? Favourite part about them during the reception?
DJ Jarek! He was great and my husband took over this part. We were looking for someone who would collaborate with us. My husband loves music, specifically funk, disco and dance. I like some classics, mo-town and some new fun songs as well! We had a few traditional cultural songs as well so Jarek was able to organize it all so everyone was pleased. He also helped with our songs coming down the aisle outside. My favourite part during our ceremony music wise was walking down the aisle to a cover of "I can't help falling in love with you." During the reception the dancing started after dinner and we danced until the lights came on.
Who would win MVP of the day?
My photographer! Steph Cliché from Pink Pineapple! She did everything for me from helping me with my veil, taking gorgeous shots, getting the wedding party together, even talking to vendors! She was a true MVP!
Most memorable moment of the day?
Marrying my husband outside in the gardens. It was beautiful!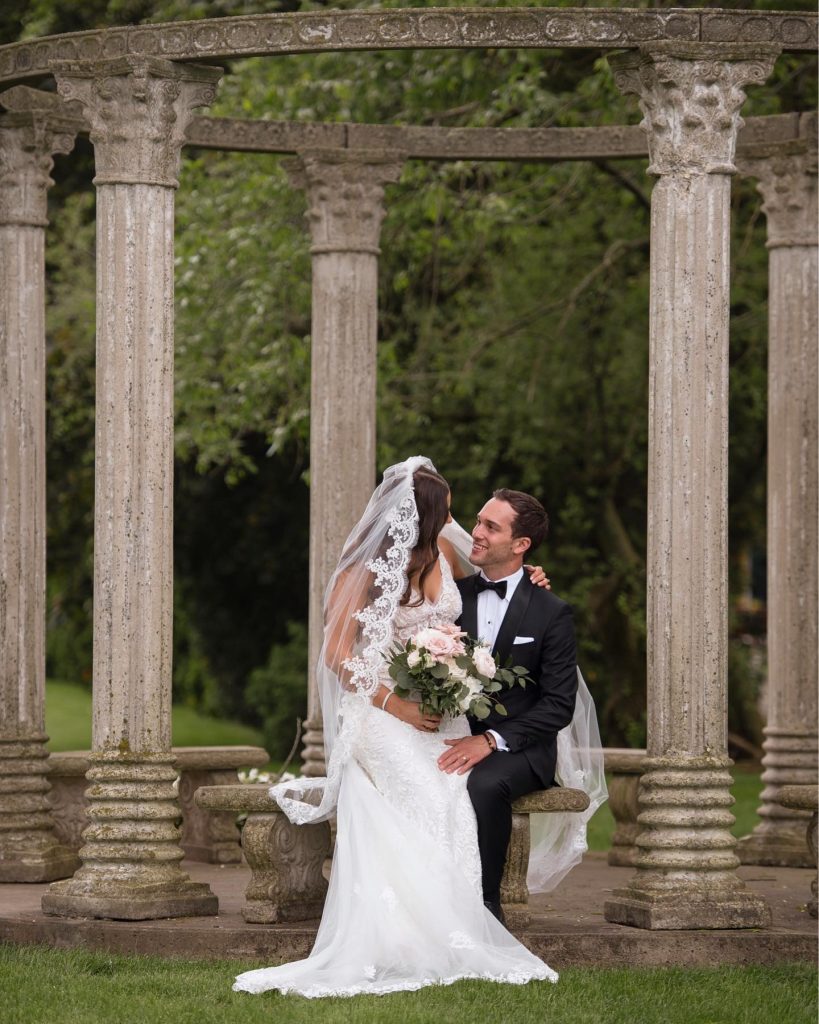 Describe your day in 3 words?
Wild
Magical
Delicious
Words of wisdom for a newly engaged couple just starting the planning process?
Don't over think. It is easy to do so, and, in the end, everyone is there to celebrate your love. The other details seem important and can take over a wedding, but just focus on your love. The day does come and go (like everyone will tell you) so take a moment to take it all in. We set aside 15 minutes for a glass of champagne alone, I recommend that!
Stay tuned for weekly blog updates and make sure to follow us on LIUNA Station's Facebook and Instagram and LIUNA Gardens' Facebook and Instagram as we deliver fresh content to inspire, excite and assist as you plan your dream event.
From all of us at LIUNA Events, thank you for following along!
360 James St N
Hamilton, ON
L8L 1H5
Or fill out request below.