Bridal bouquets, boutonnières and cascading tablescapes! We take a look at spring floral trends!
We can't stop talking, writing and dreaming about the trending foliage for this upcoming wedding season! From tall grass to minimalist conceptions, we are looking at unforgettable designs that will have your guests saying 'Ooh, that's stunning!'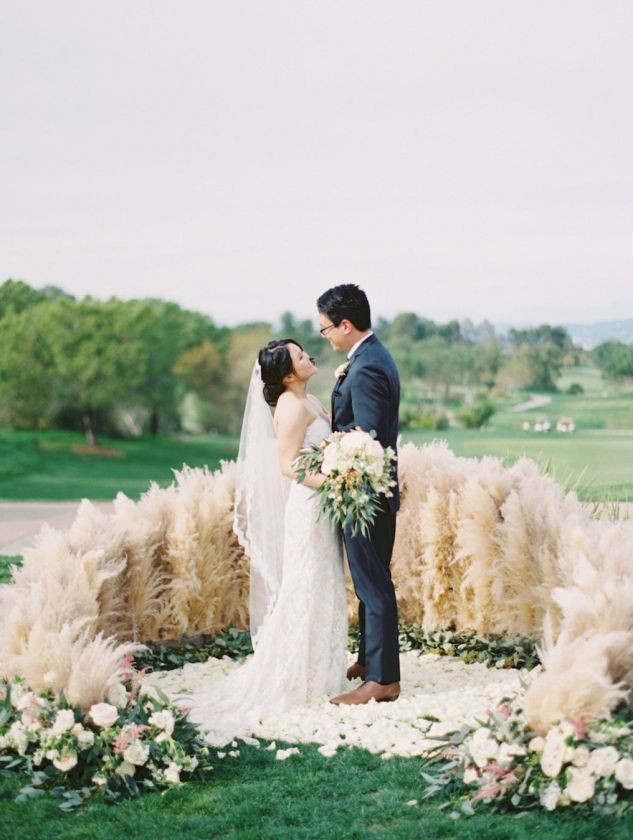 Source: Weddingwire.com
Photo credit: Little Hill Floral Designs
Ornamental grass is defining ceremonial scenes, bridal bouquets and tables spaces across the globe! We are seeing lots of tall wispy pieces wrapped around guest seats with twine. Just as popular this season are gathered bundles placed in a rustic can. On the horizon is also a chic vase outlining the aisle or daintily mixed in with varied blooms. Cattails, Switch Grass and Blue Oat Grass are just a few varieties that can transform the look of any space or bouquet!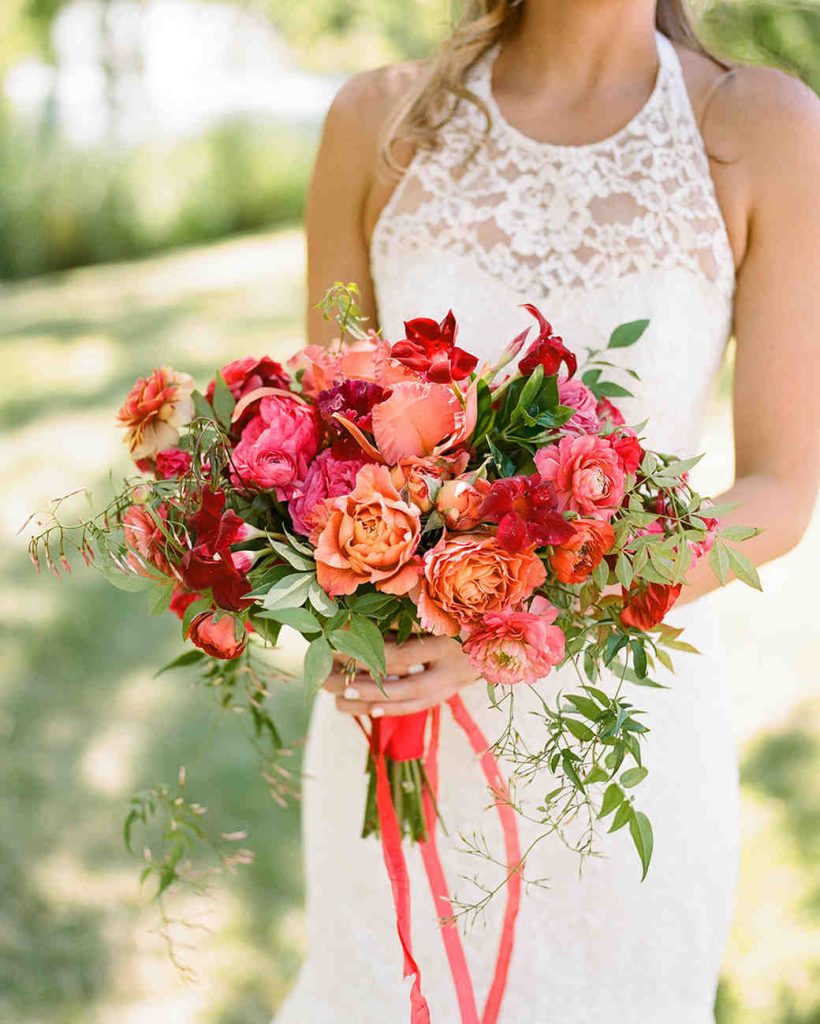 Source: Marthastewartweddings.com
Photo credit: Christina McNeill
Monochromatic is anything but dull this season! Bouquets of single shades are popping up everywhere. From traditional creams and whites to sweet pastels to bright hues – especially red, purple, pink and yellow. These arrangements will be sure to make a lasting impression with your guests.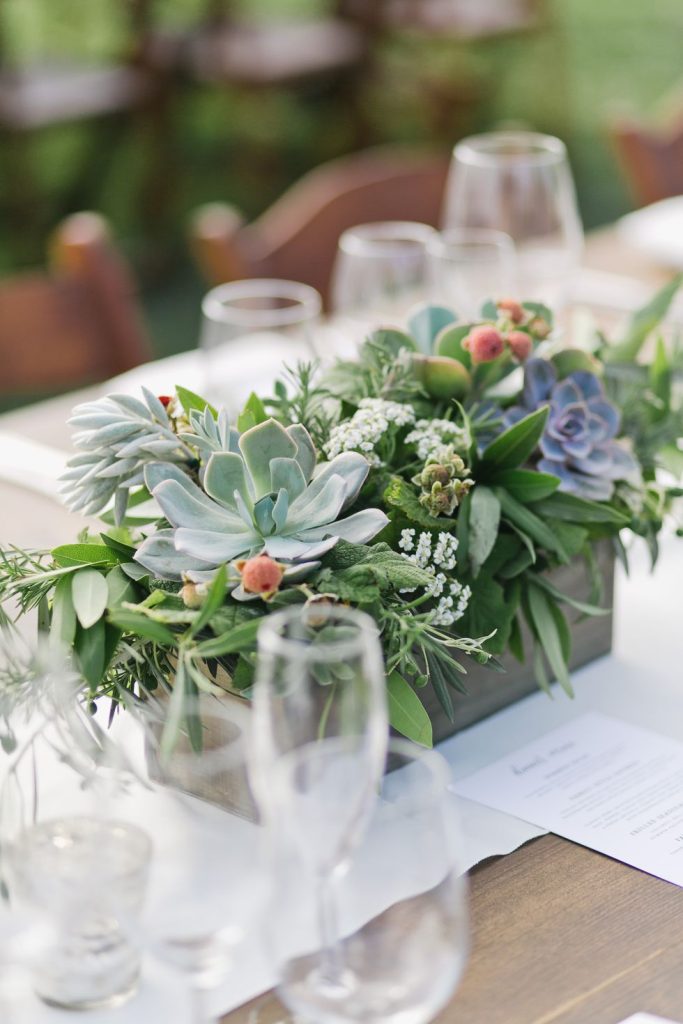 Source: Elledecor.com
Photo credit: BluElla Photography
When looking to elevate your centerpieces, drape leafy ferns across rectangular, square or circular table spaces. Add in local homegrown plants, such as herbs, succulents or seasonal flowers. If you want to add extra depth and texture, utilize various floral fillers to support those gorgeous standout blooms.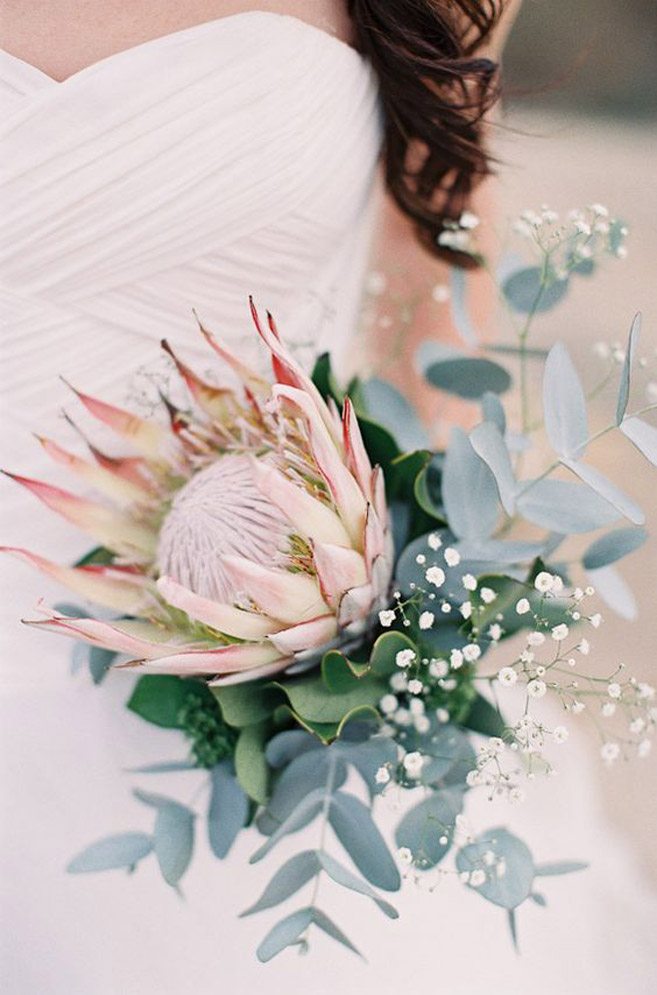 Source: Weddingbells.ca
Photo credit: Wedding Sparrow
The options are endless when it comes to your bridal bouquet! You will see the shift from the conventional rose, tulip or hydrangea toward the distinct hops, proteas, dahlia or thistle. These are just a few of the uncommon stems that are influencing designs this season! These florals are beautiful whether in a minimalistic arrangement with baby's breath and greens as shown or in a fuller bouquet totally holding their own.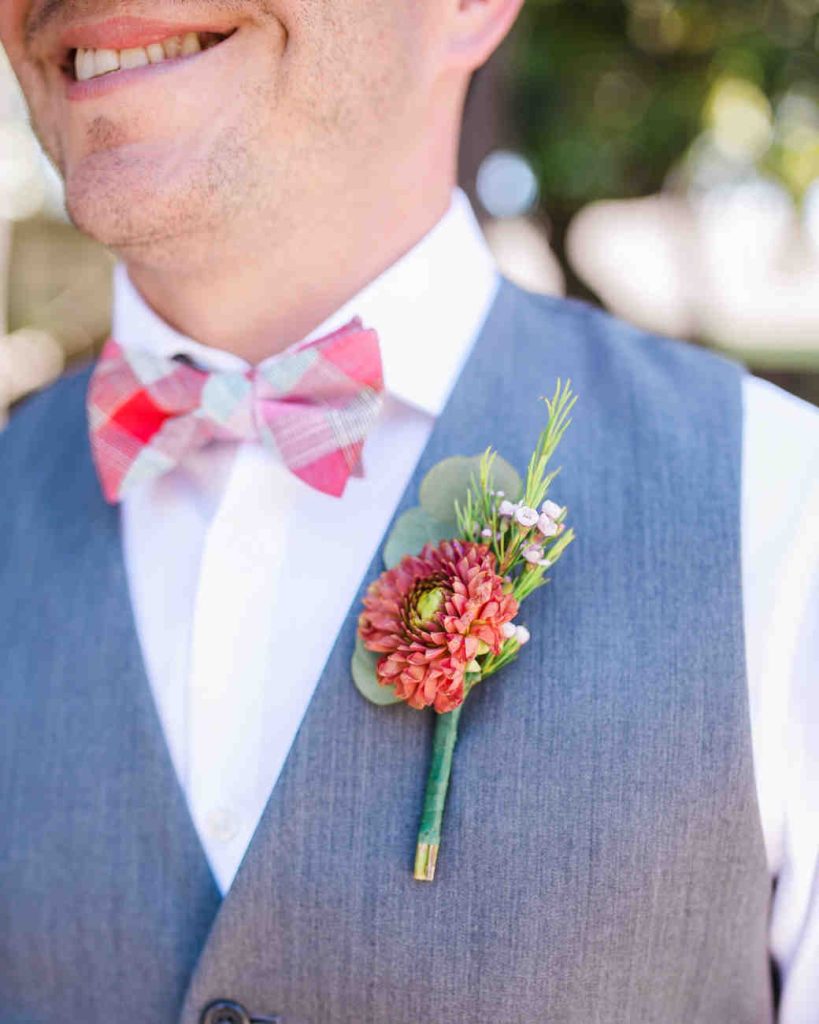 Source: Marthastewartweddings.com
Photo credit: Camarie Photography
When choosing that stem from your bouquet to tie into your groom's boutonnière, it comes down to what holds the most significance for you two. Thistles, herbs or hops are trending right now while the traditional rose is always charming and romantic.
Stay tuned for weekly blog updates and make sure to follow us on LIUNA Station's Facebook and Instagram and LIUNA Gardens' Facebook and Instagram as we deliver fresh content to inspire, excite and assist as you plan your dream event.
From all of us at LIUNA Events, thank you for following along!
360 James St N
Hamilton, ON
L8L 1H5
Or fill out request below.