Subtle and Classic! | Talking Wedding Style with Emily and Brandon!
We love when our halls are influenced by modern simplicity and Emly and Brandon's wedding shone like no other with black and white table settings, hanging baby's breath and ghost chairs- it beautifully allowed for everyone to focus on what matters most – Emily and Brandon's love story!
Tell us a bit about your event you hosted at LiUNA Station!
We hosted our wedding at LiUNA Station!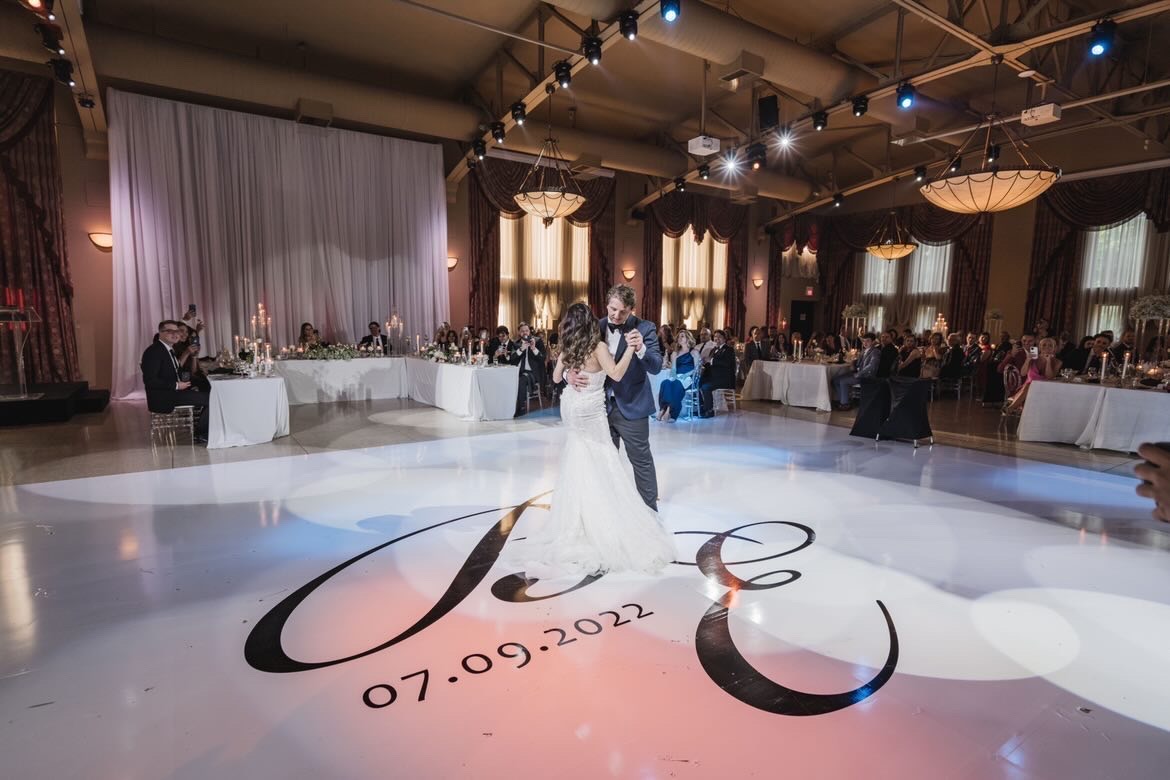 What were some of the sources of inspiration behind the look and feel of your event?
We went for a black and white modern look, with ghost chairs, hanging baby's breath and moody lighting to give a modern, romantic feeling to our big day!
Share with us your number one couldn't live without décor piece or tastiest food option from our catered menu!
We thoroughly enjoyed the Tiger Shrimp (highly recommended!) and we adored the baby breath flowers!
What is the one piece of advice you would give someone planning their big day!
Everything will fall into place, do not stress about the small stuff!
What moment during your event will forever be etched into your memory?
The moments we will never forget including our first dance, the ambiance created by the venue and decor as well as all the moments as our family and friends surrounded us! The whole day really gave us all the feels!
Tell us all your secrets! Your event was so beautiful and we must know your vendor list! 
Wedding Decor | Classic Creations Wedding Decor
Floor | Special Print
Makeup | Make Up Worx 
Hair | Make Up Worx by Amanda
Dress | Berta
Please let us know who can we credit each of the photos to?