Ringing in the NEW YEAR! LiUNA Celebrates Kelly & Marko!
There is nothing quite like welcoming in the New Year with a newlywed couple! Playing off the season we absolutely loved the subtle charm of Kelly and Marko's winter wonderland décor! Sweet, charming and romantic – fun and full of love, it was a night to remember!
Tell us a bit about your event you hosted at LiUNA Station!
We had the pleasure of hosting our NYE wedding at LiUNA Station.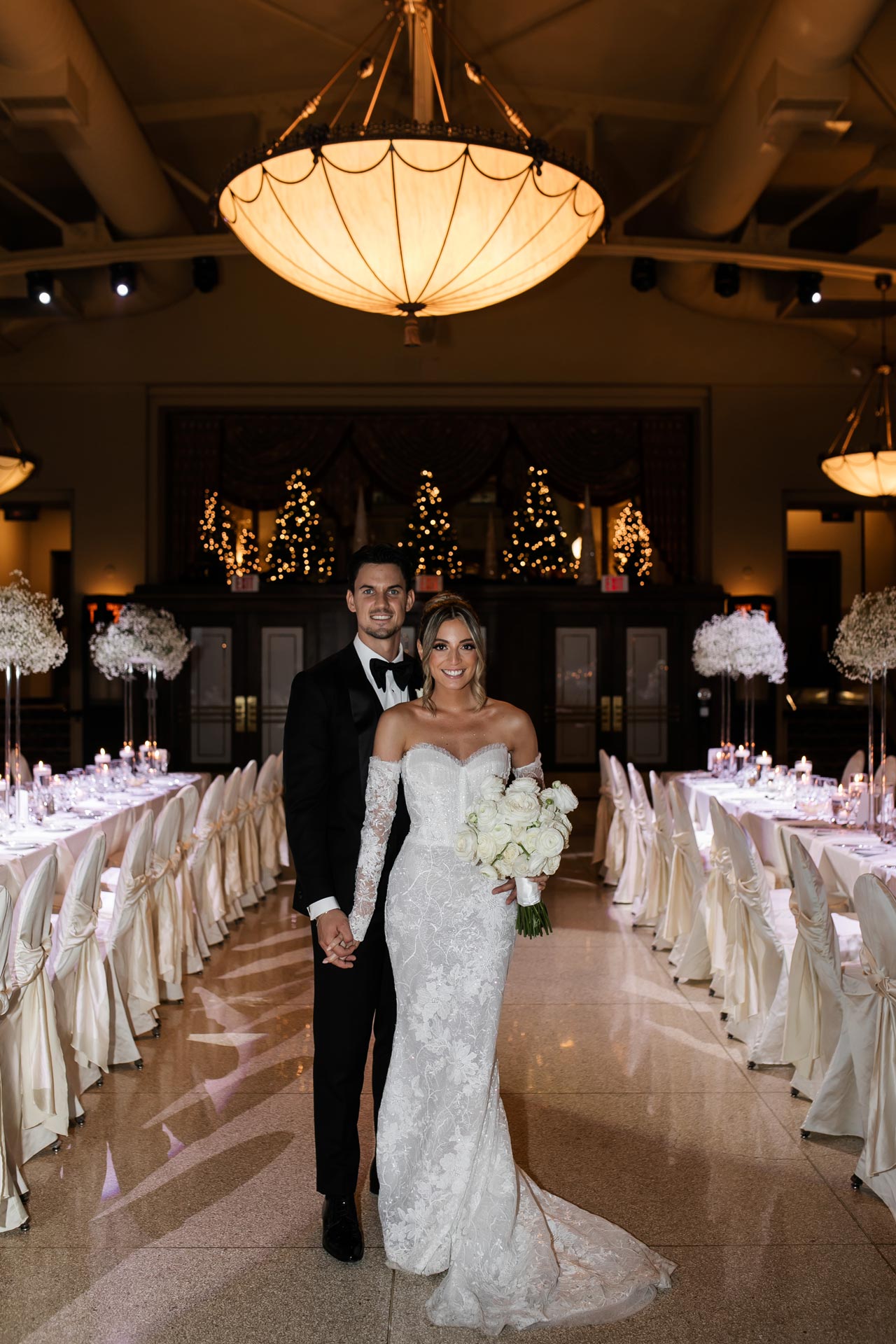 What were some of the sources of inspiration behind the look and feel of your event?
I wanted our wedding to feel like a modern, romantic winter wonderland. In using lots of candles and delicate florals, we were able to create a moody venue that still felt high-class and romantic.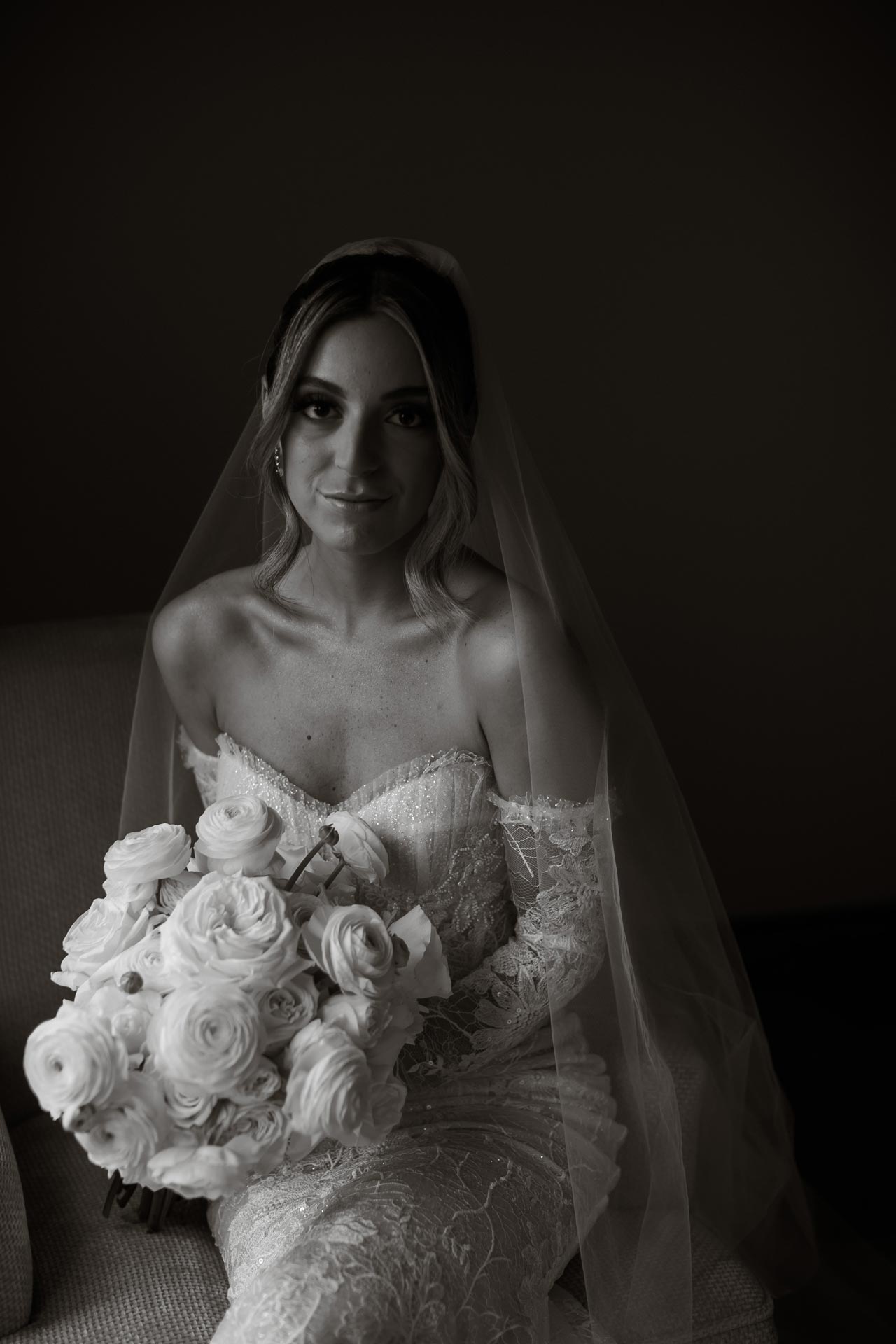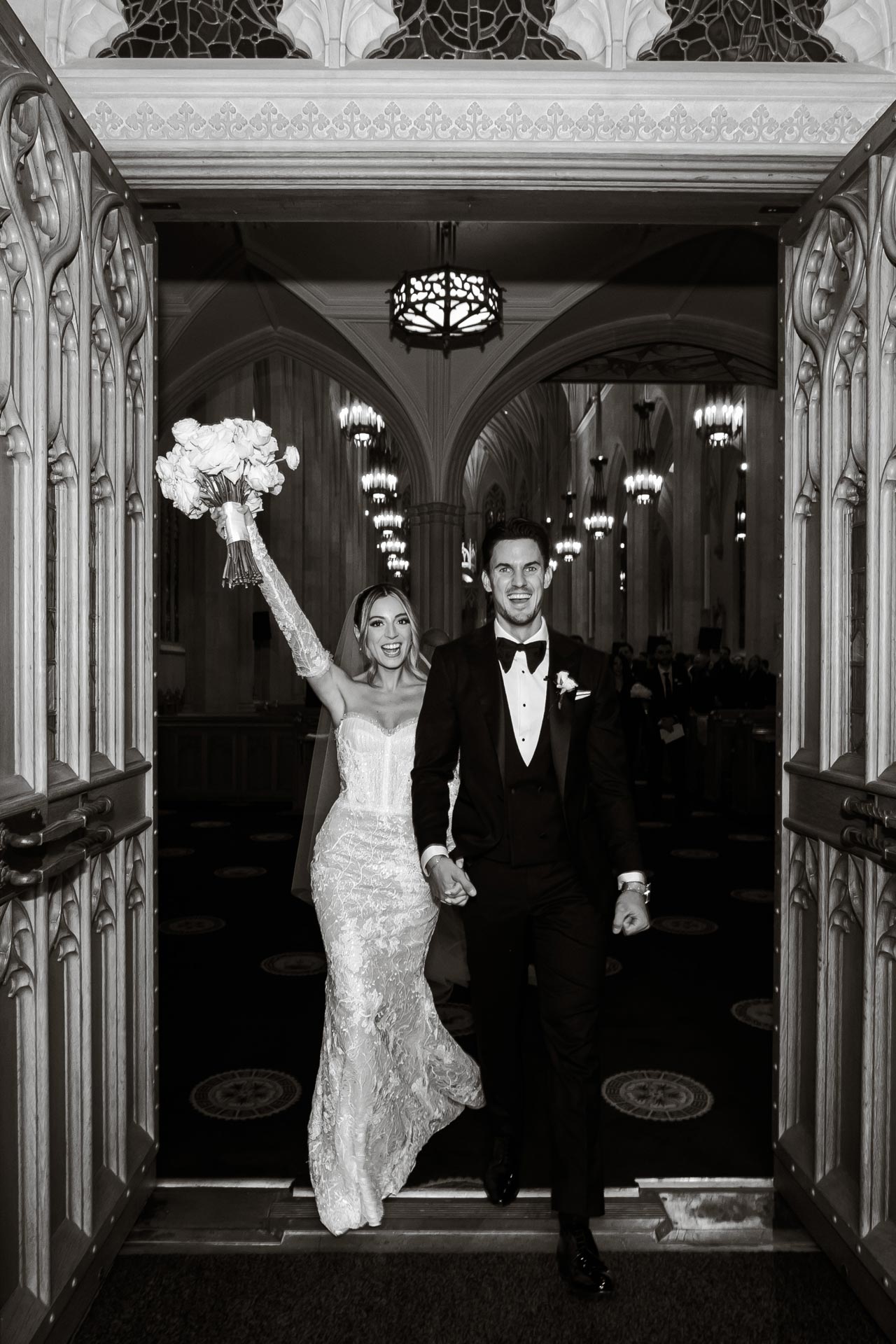 Share with us your number one couldn't live without décor piece or tastiest food option from our catered menu!
All of our guests still talk about the Antipasto Bar but for Marko and I it was definitely the Cavatelli in Bolognese sauce.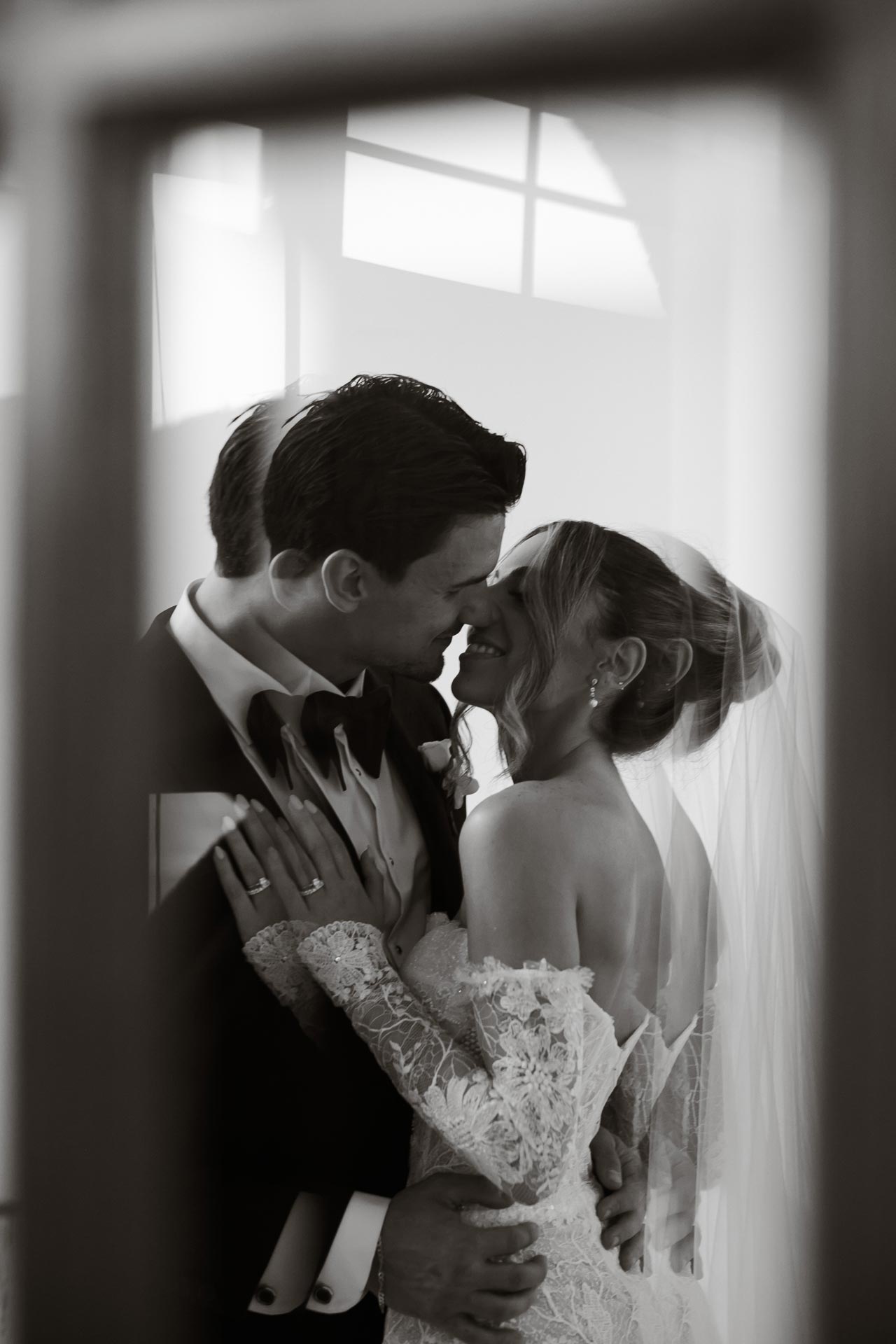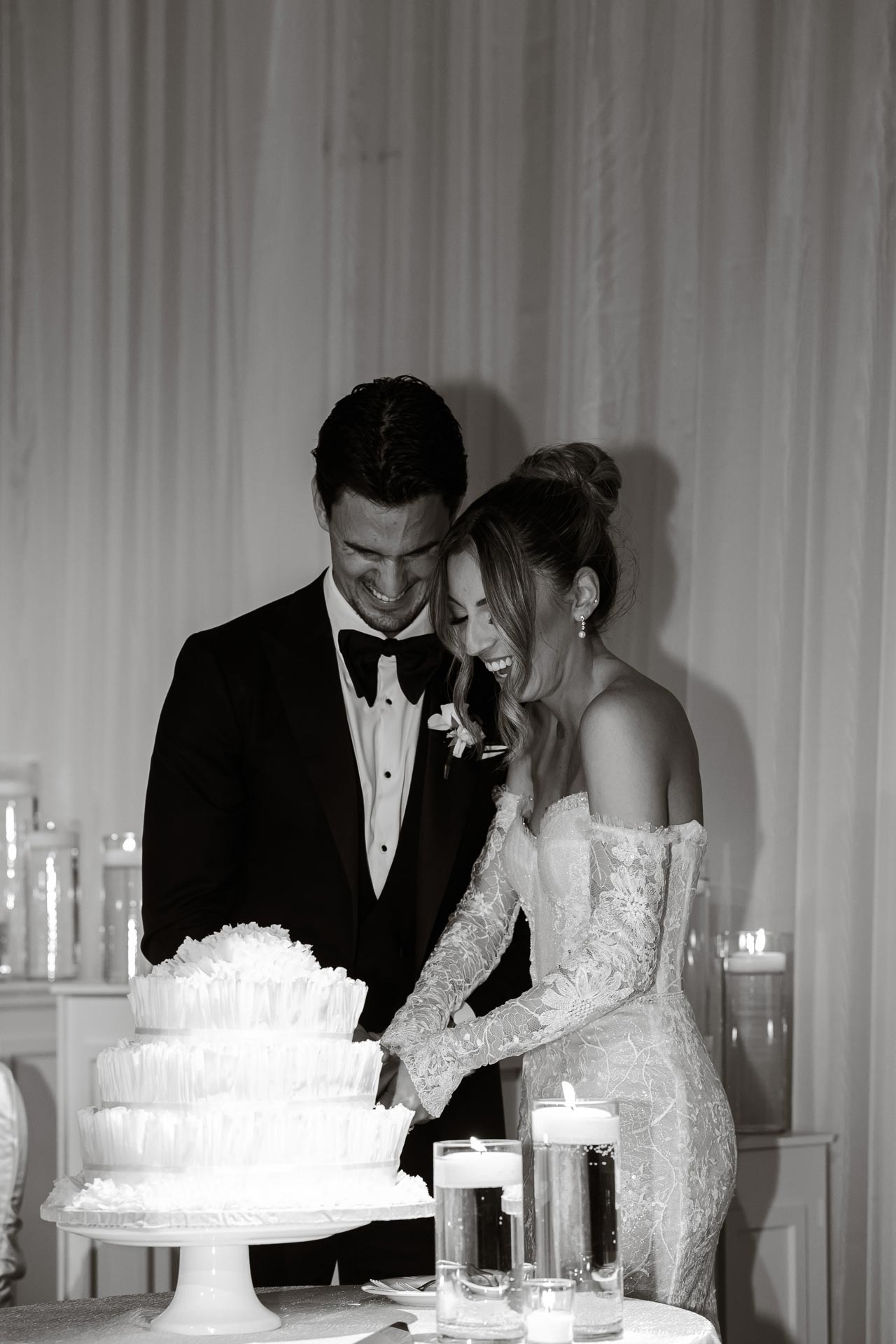 What is the one piece of advice you would give someone planning their big day!
Don't stress! All of the pieces will come together, just enjoy the moment because it goes by so quickly.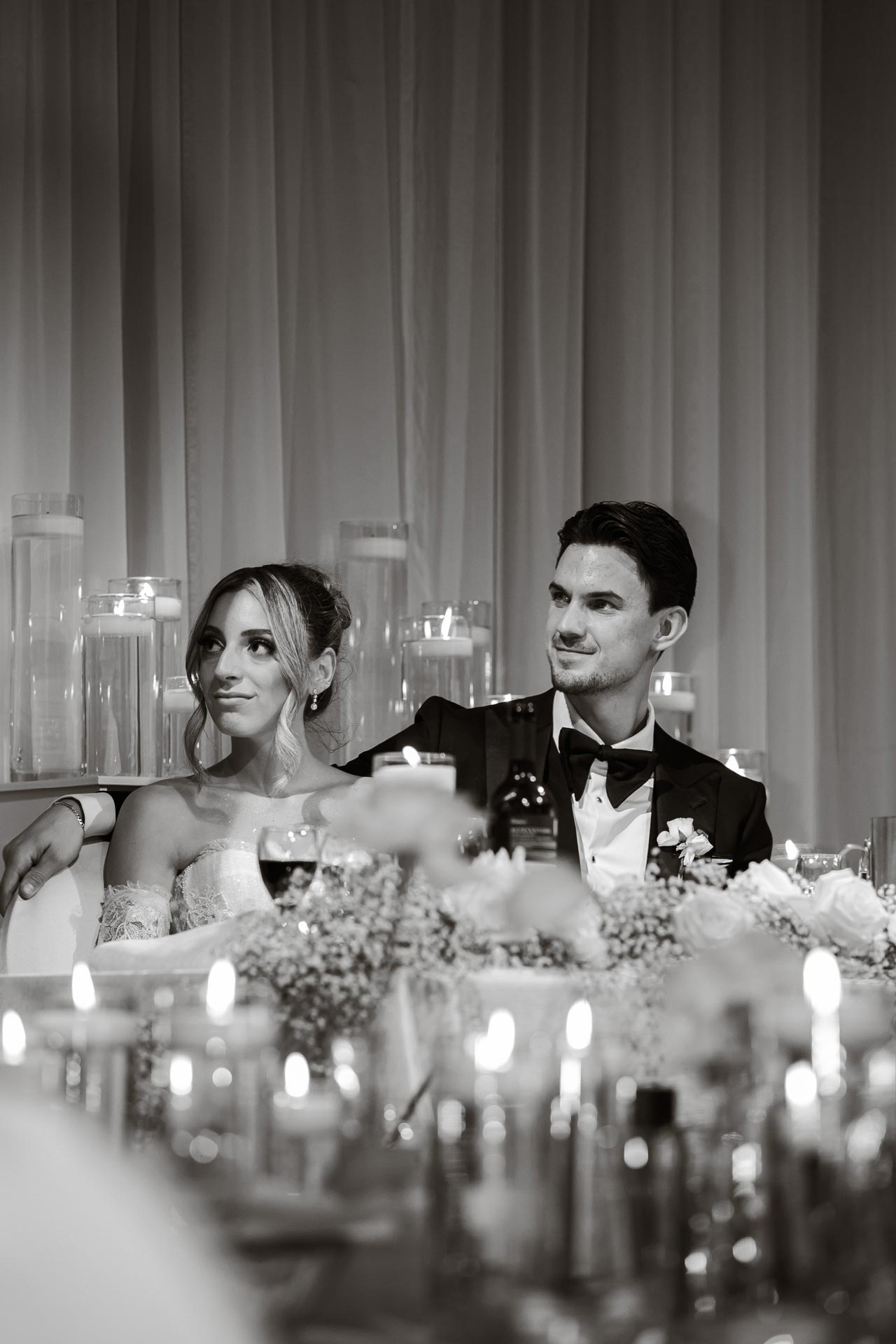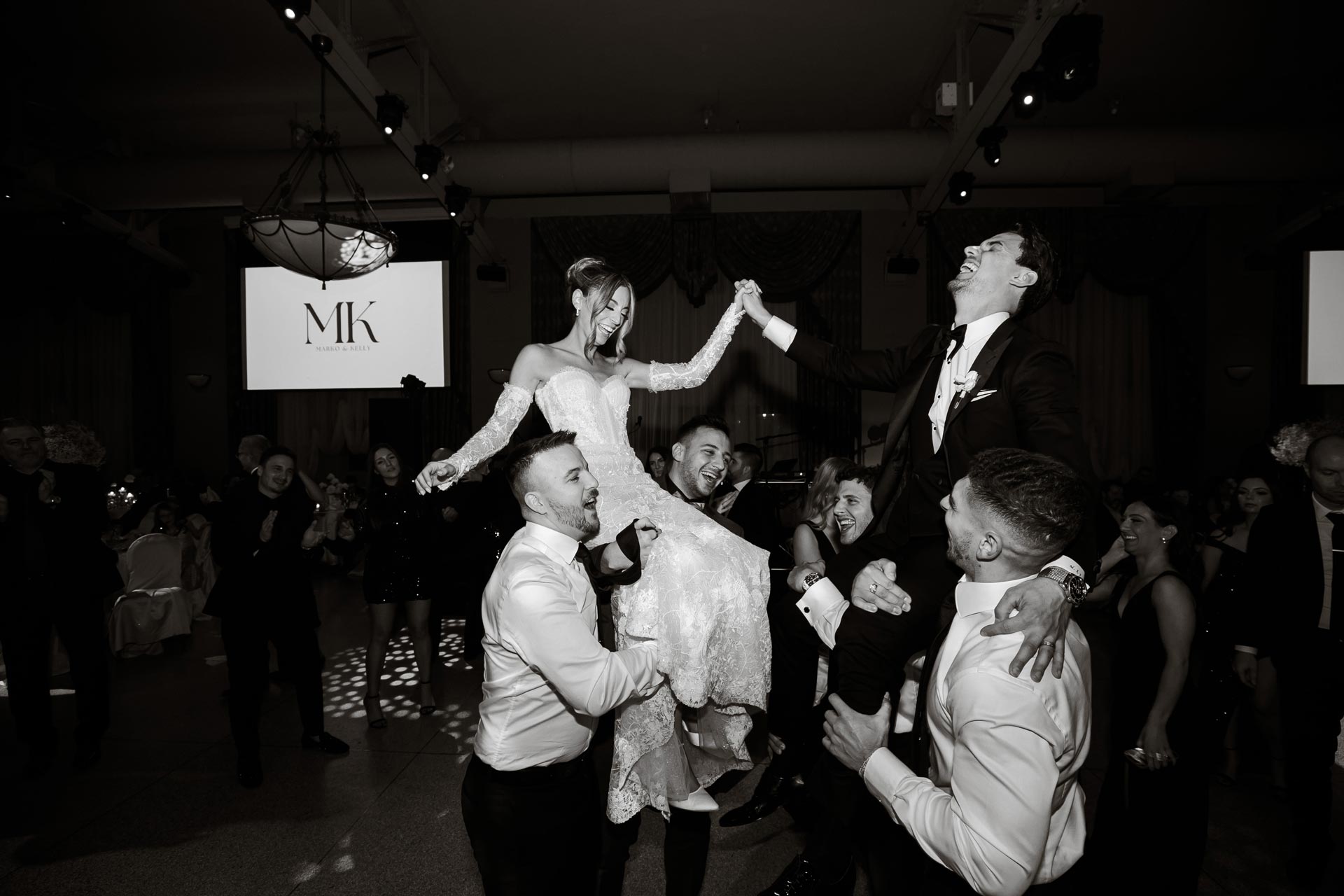 What moment during your event will forever be etched into your memory?
There are so many, I can't pick just one! Seeing Marko at the altar was definitely a surreal moment for me. As for the reception, we had a moment when we were seated at the head table, as our guests were enjoying their meals, to look around and take it all in. And then of course there was the party – nothing will ever top ringing in the New Year, newly married, surrounded by all of our closest friends and family!