Organic Rustic and Intimate | Talking Reception Details with Elena and Phil!
We love when couples come together to create a wonderful experience that truly speaks to who they are – together, as a couple. The creativity and simplicity of Elena and Phil's DIY reception decor was beautiful and kept that intimate vibe they were really aiming for!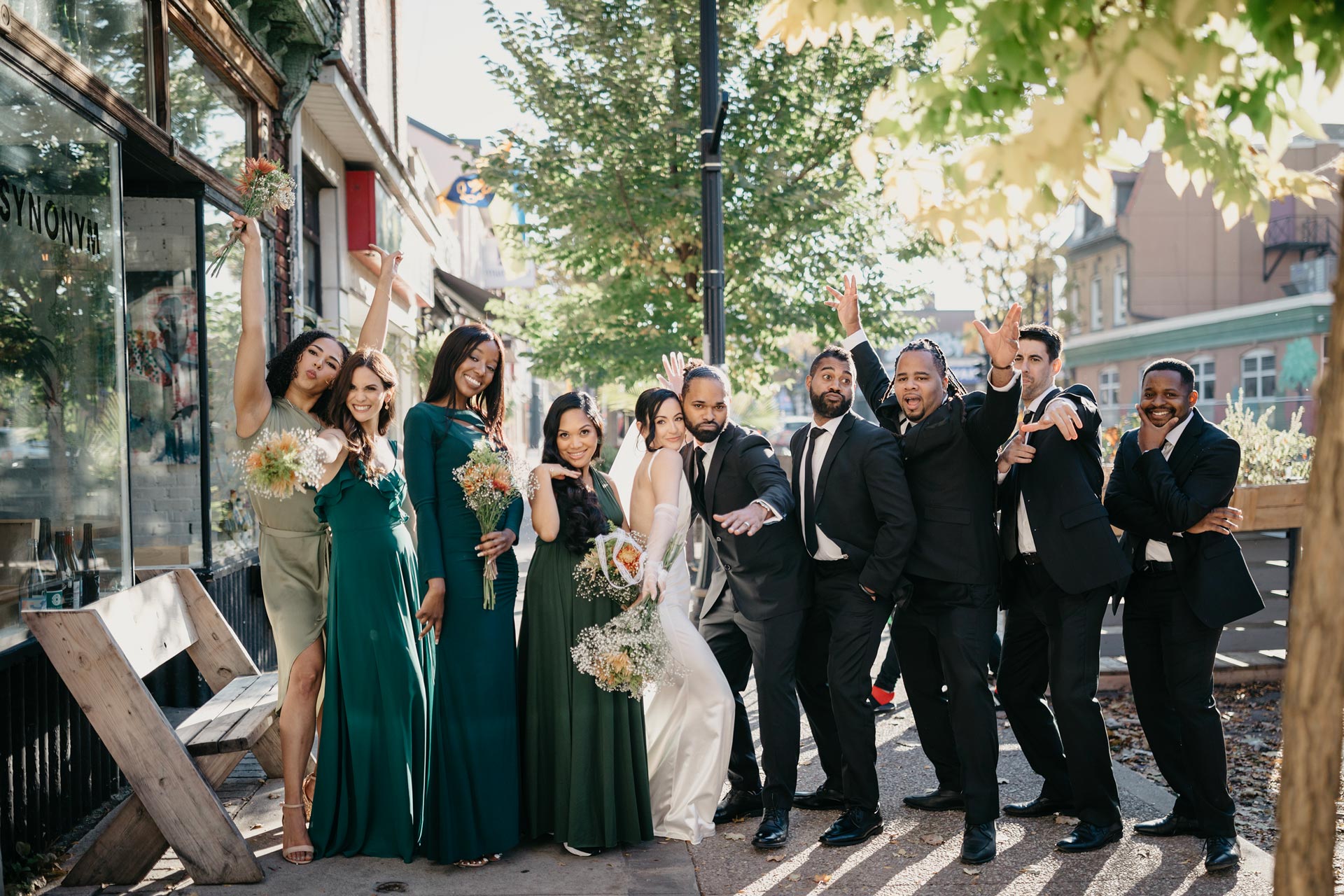 Tell us a bit about your event you hosted at LiUNA Station!
We had our ceremony and reception at LiUNA Station. The ceremony was held in the main foyer. We decided to keep the ceremony simple with no additional décor as the venue itself is beautiful on its own. Just over 100 of our closest family and friends joined us for reception in the Continental Room, which was the perfect space for our intimate gathering.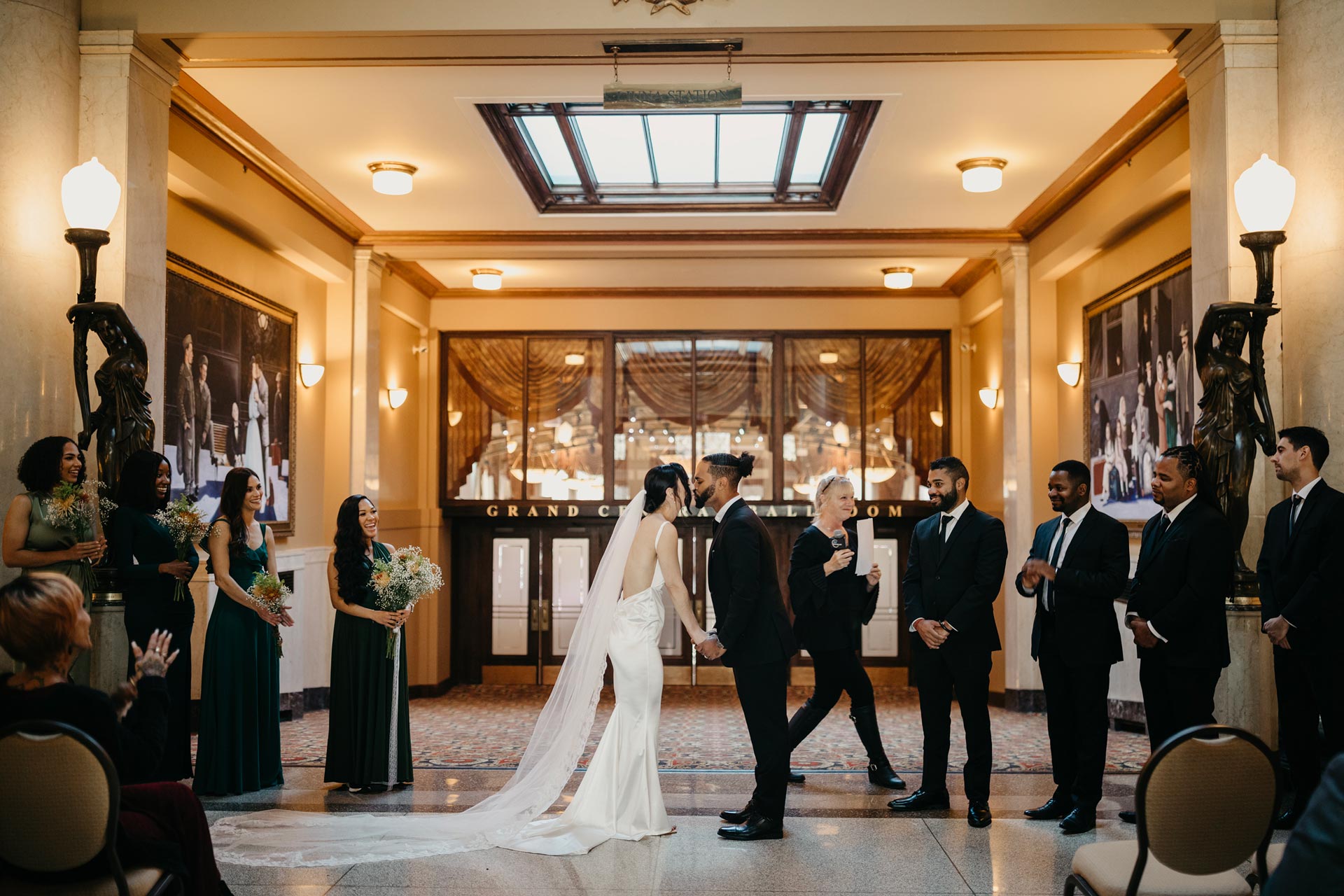 What were some of the sources of inspiration behind the look and feel of your event?
I wanted the setting to feel organic, rustic and elegant by using simple décor. The table centrepieces had three sets of taper candles. For the wedding party table,  I arranged two large tall vases of Japanese Maple leaves that were collected from my parent's backyard.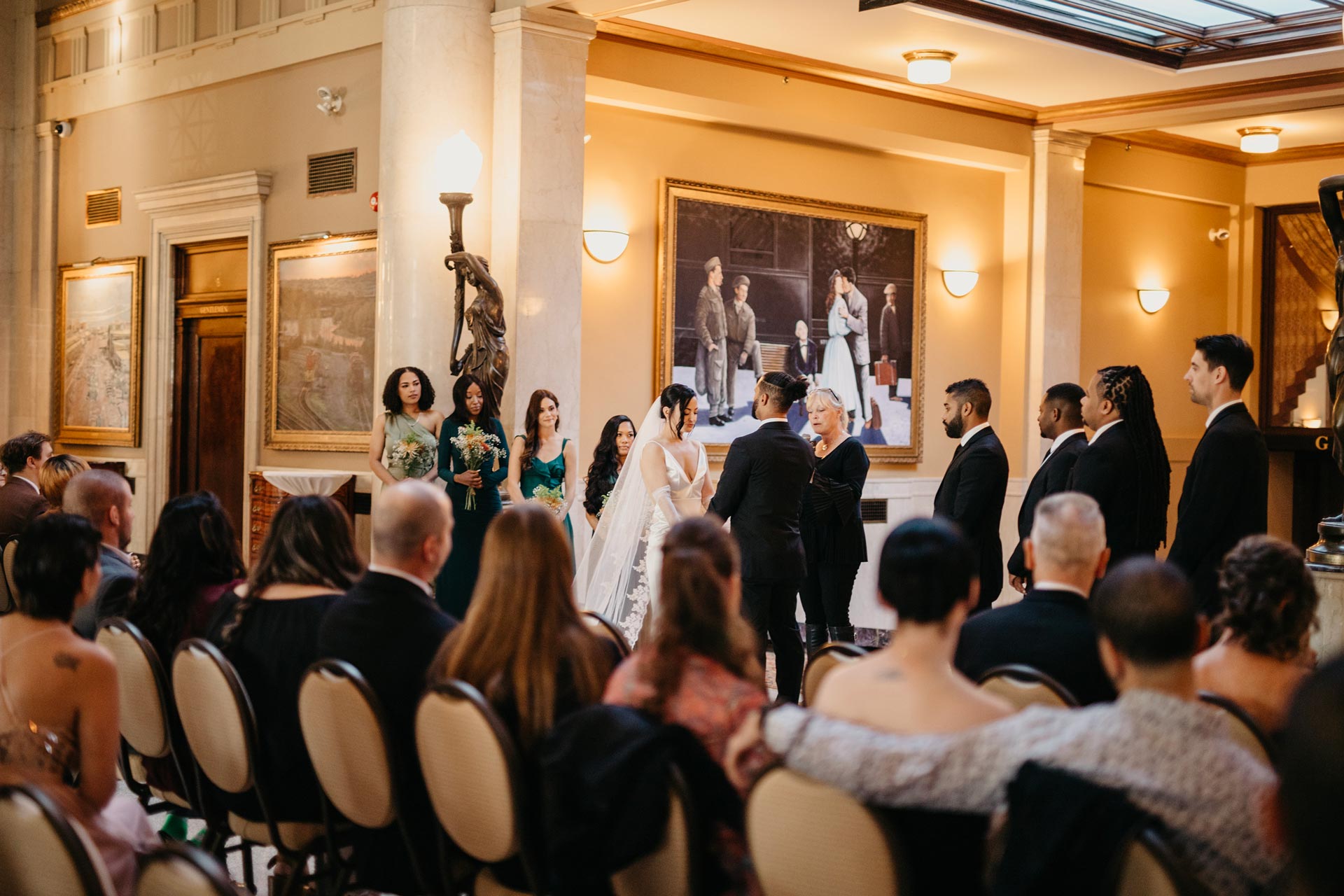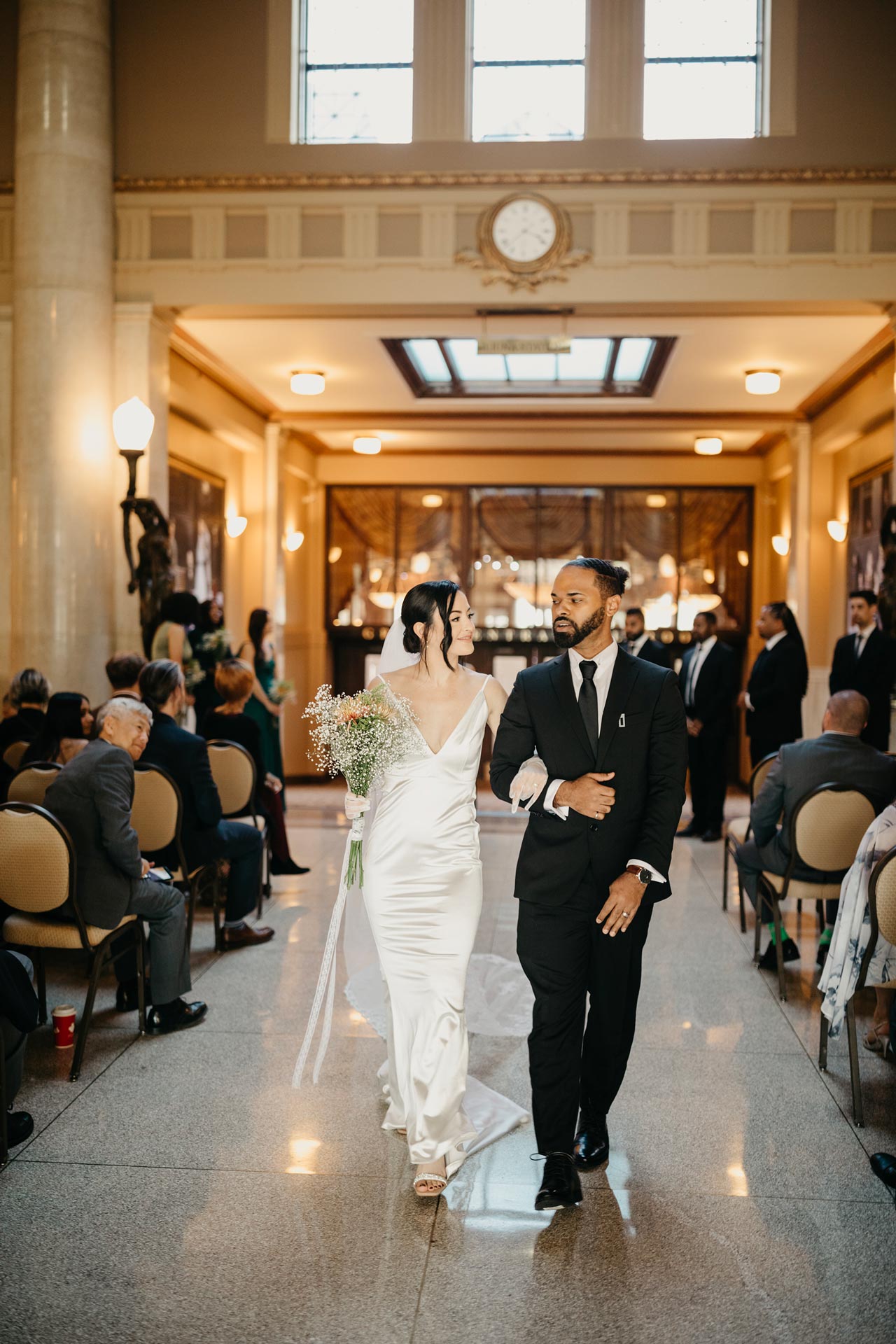 Share with us your number one couldn't live without décor piece or tastiest food option from our catered menu!
I think it's important to have centerpieces for the dining tables as it helps anchor the room and elevate the dining experience. You can be creative with centerpieces as it can be an opportunity to do a DIY project that is easy and affordable, or it can be the décor piece you splurge on. Pinterest has great inspo!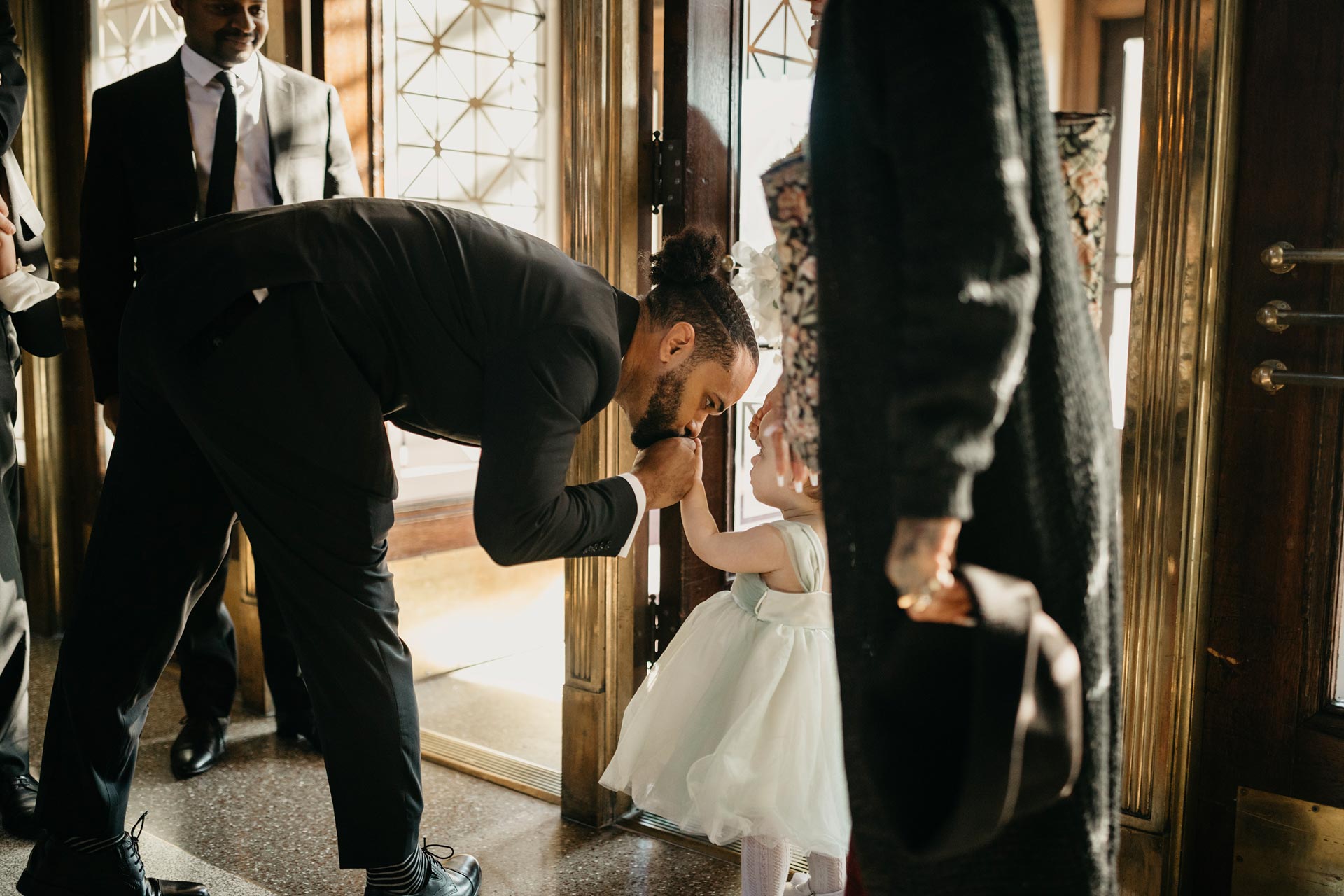 What is the one piece of advice you would give someone planning their big day!
Invest in a good photographer as they are capturing one of the most significant days of your life. Also, if there is a small mishap with something that is insignificant that occurs the day before or day of, let it go – the day before my wedding there was an issue with the wedding favours. Thankfully, I was able to rectify the issue later on.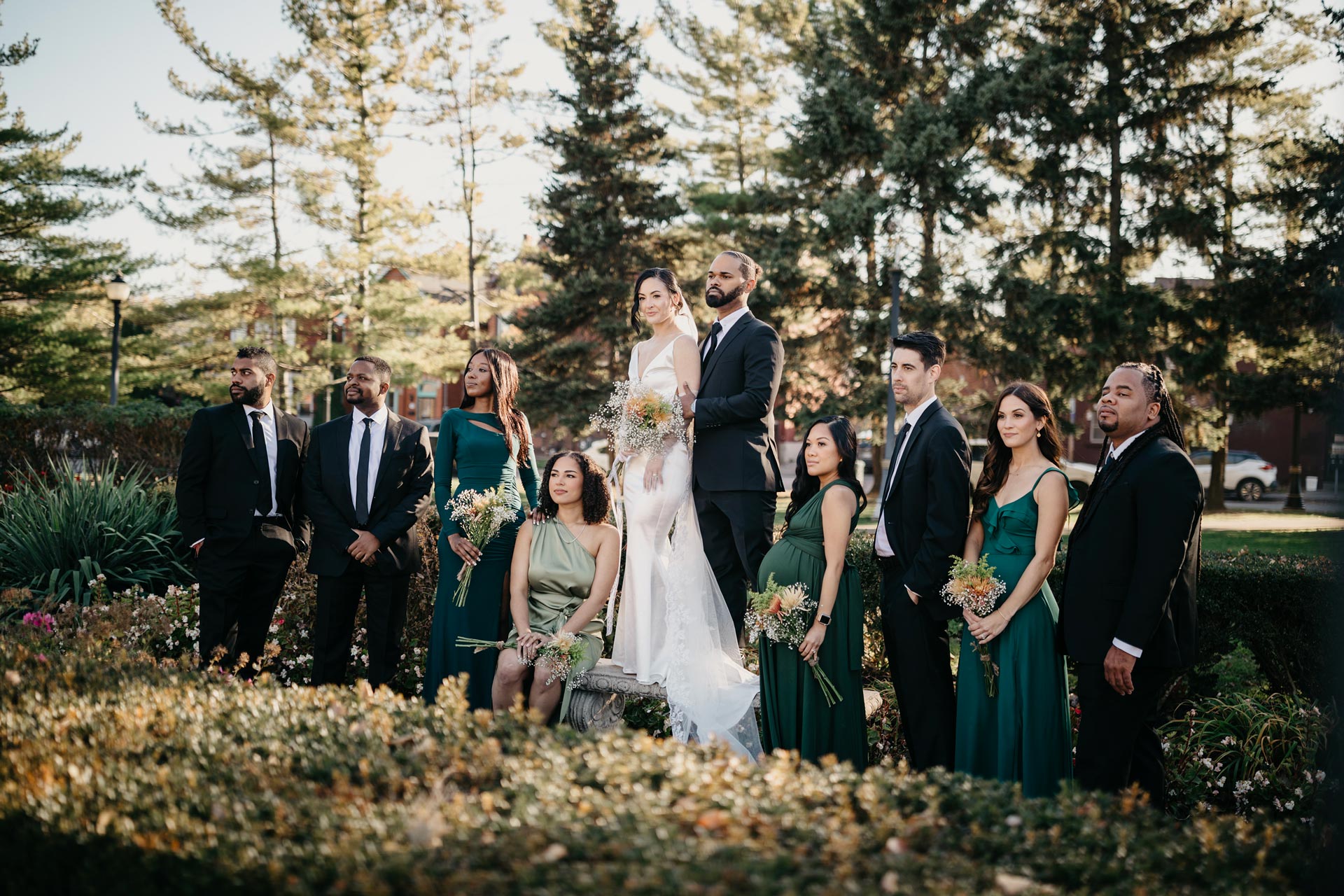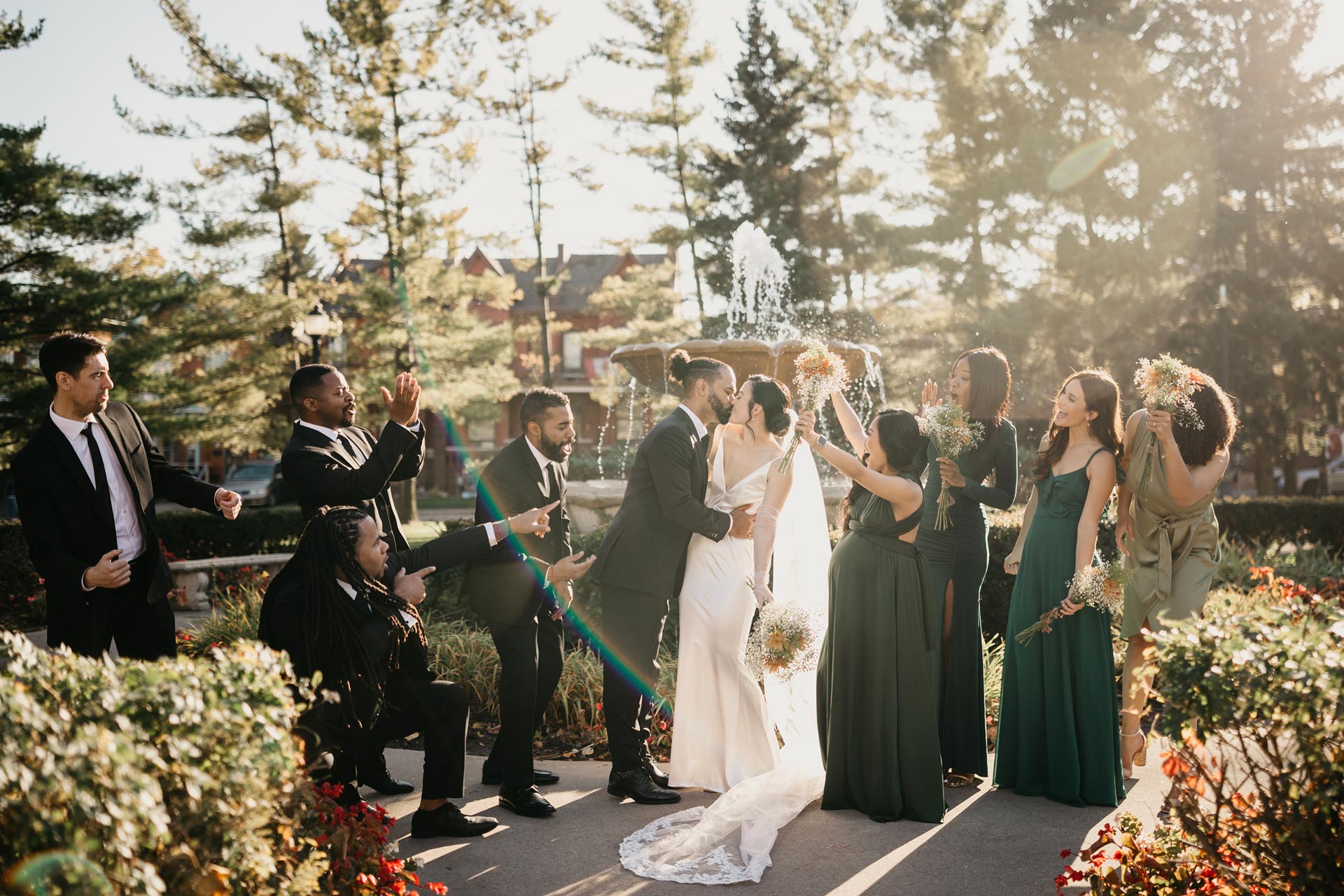 What moment during your event will forever be etched into your memory?
There were so many wonderful moments of the day. From the bridesmaids gathering at my parent's home, having our daughter as our flower girl, seeing my husband become emotional as I walked down the aisle and having all of our closest family and friends (from near and far) together in one room. For the most part, the day ran seamless and that is due in part to the exceptional service from LiUNA staff.