Oh BABY! | Catching Up with Louisa to Talk All Things Baby!
We had the absolute pleasure of hosting probably one of our youngest (and cutests) guests ever, for his baby shower. The ballroom was adorned with sweet teddy bears, hues of blue, balloons galore and gorgeous flowers! Let's dig in with Louisa about her baby shower! 
Tell us a bit about your event you hosted at LiUNA Station!
We hosted my son's baby shower at LiUNA Station!
What were some of the sources of inspiration behind the look and feel of your event?
We went with a teddy bear theme! For our colour scheme we went with classic blues mixed with gold and taupe.
Share with us your number one couldn't live without décor piece or tastiest food option from our catered menu!
The fusilli pasta with tomato sauce was delicious! Highly recommend. 
What is the one piece of advice you would give someone planning their big day!
Let others help in the planning of your event, bounce ideas off of each other and join forces to maximize creativity!
What moment during your event will forever be etched into your memory?
The large balloon arch provided by Luxx Balloons. It was an amazing display, done so carefully and creatively. We can't thank them enough for executing our vision so perfectly! 
Tell us all your secrets! Your event was so beautiful and we must know your vendor list!
All Balloons- Archway + Balloon Stands with Teddies
Sweets Table
Sweet Paradise Bakery and Deli
Favours
Makeup
Flowers
Table Numbers, Cake + Cupcake Toppers, Sign Lettering for Balloon Arch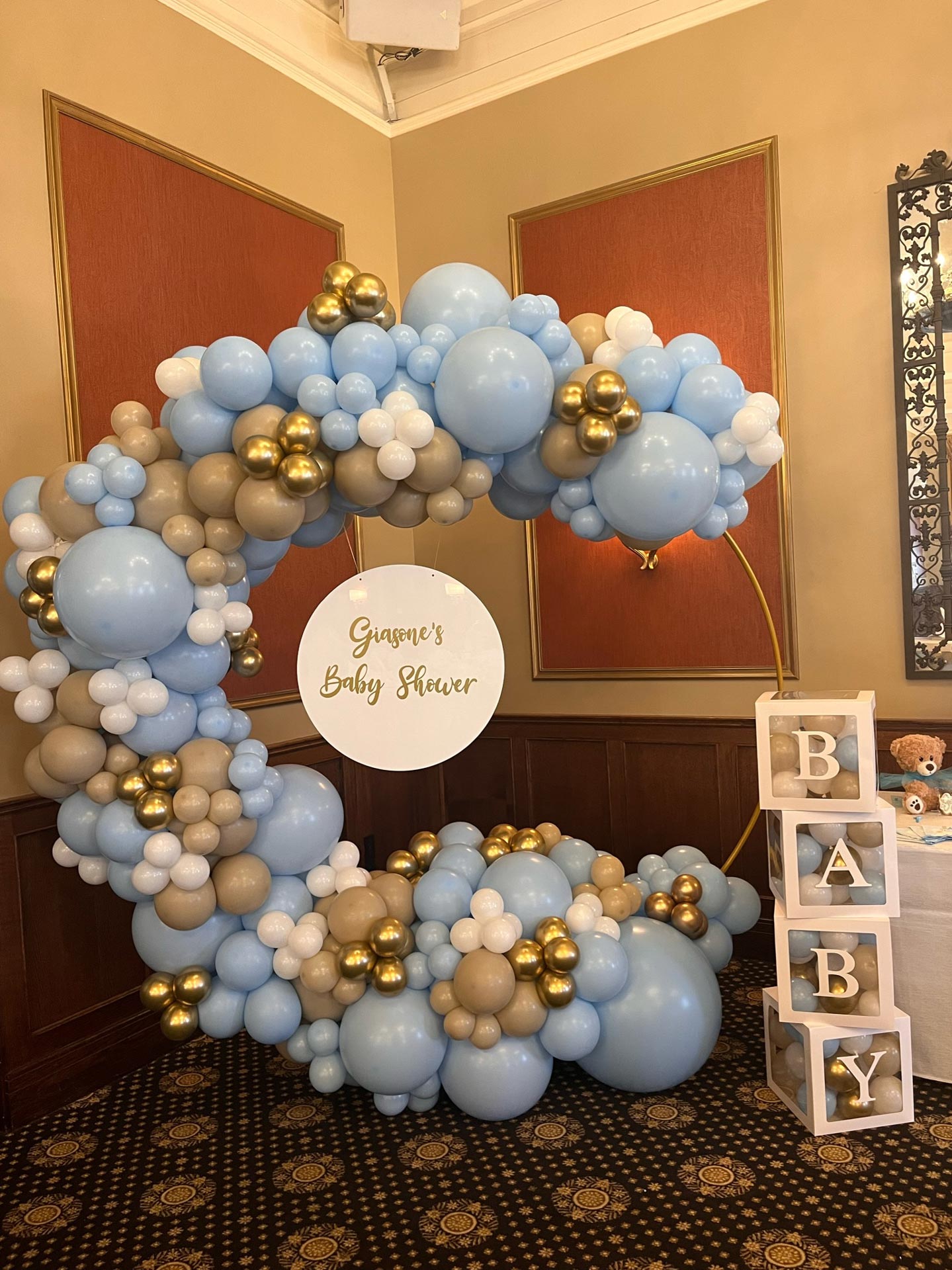 Please let us know who can we credit each of the photos to?
Natalie Papalia