Luxury and Romance | Talking Décor Details with Darragh and Rayal
We couldn't help but fall in love with Darragh and Rayals elegant and luxurious wedding ceremony décor! From the satin dress and tailcoats to DIY favours to the simple and sweet details – this wedding had everyone head over heels!
Tell us a bit about your event you hosted at LiUNA Station!
Following our church wedding ceremony, we had our reception at LiUNA Station in the Grand Central Ballroom. We had a guest count of around 250 people.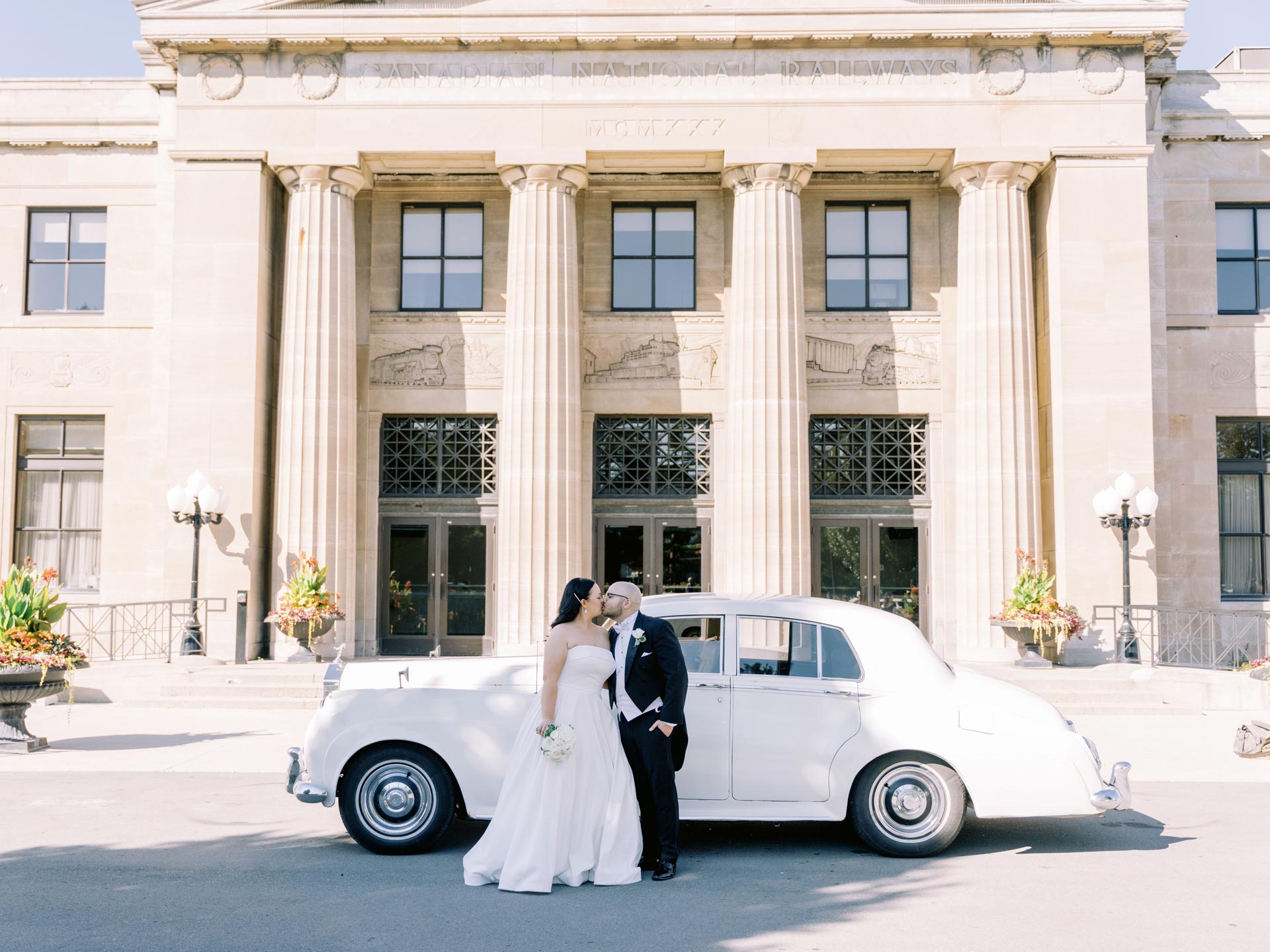 What were some of the sources of inspiration behind the look and feel of your event?
Because LiUNA Station is so gorgeous, we actually decided to keep it simple with our décor and fully utilize what the venue had to offer. We knew from the beginning that we wanted to wear a satin ball gown paired with a tailcoat, so we figured we would tie that into the luxury and romance that LiUNA Station embodies. We went for a modern black and white colour theme, with baby's breath centerpieces. Since our big day, we have gotten endless compliments on our venue choice. Guests fell in love with the charm and beauty of LiUNA – just like we did. When it all came together, everything looked like a true fairytale and we couldn't have asked for a better outcome of our vision!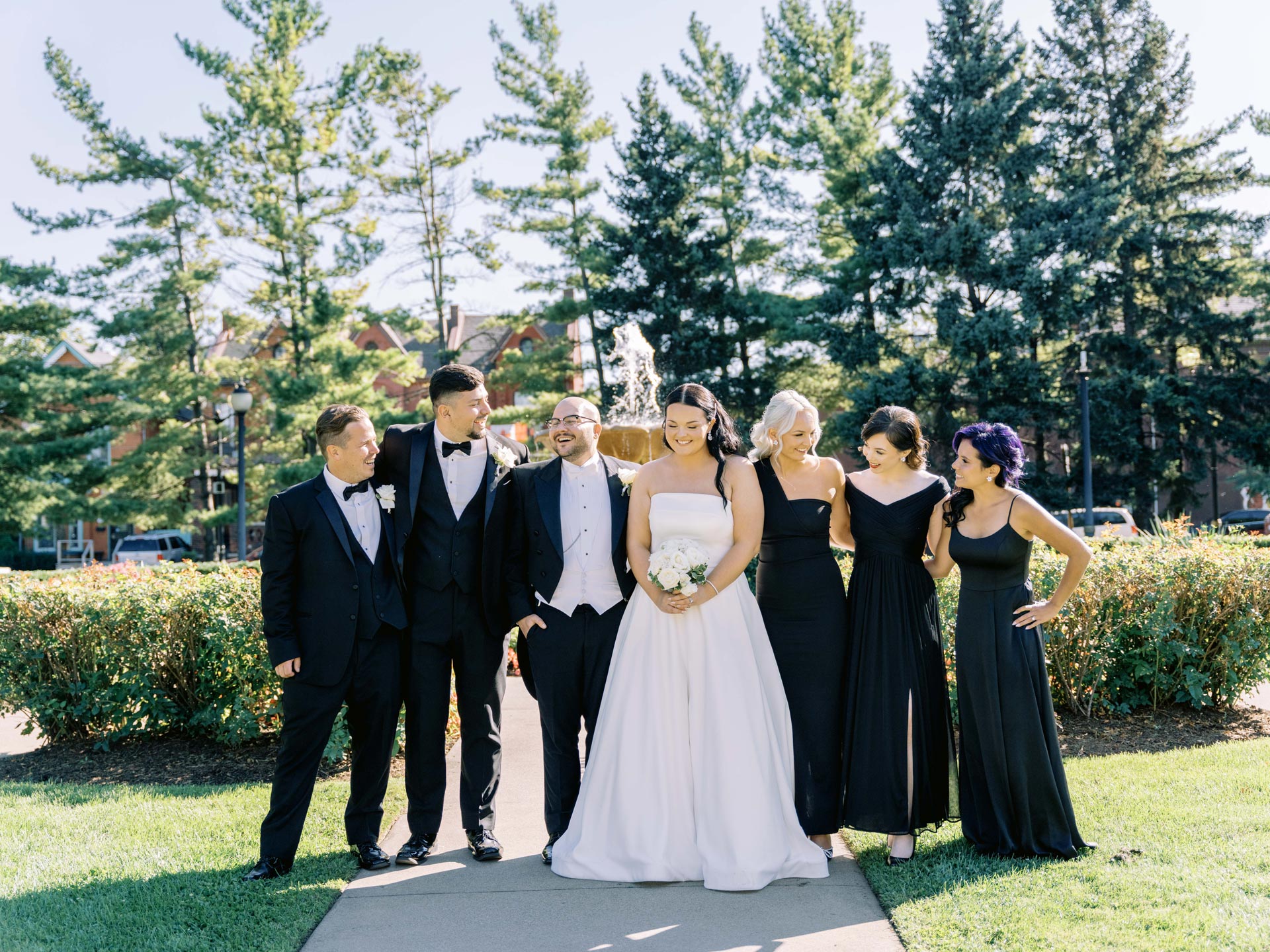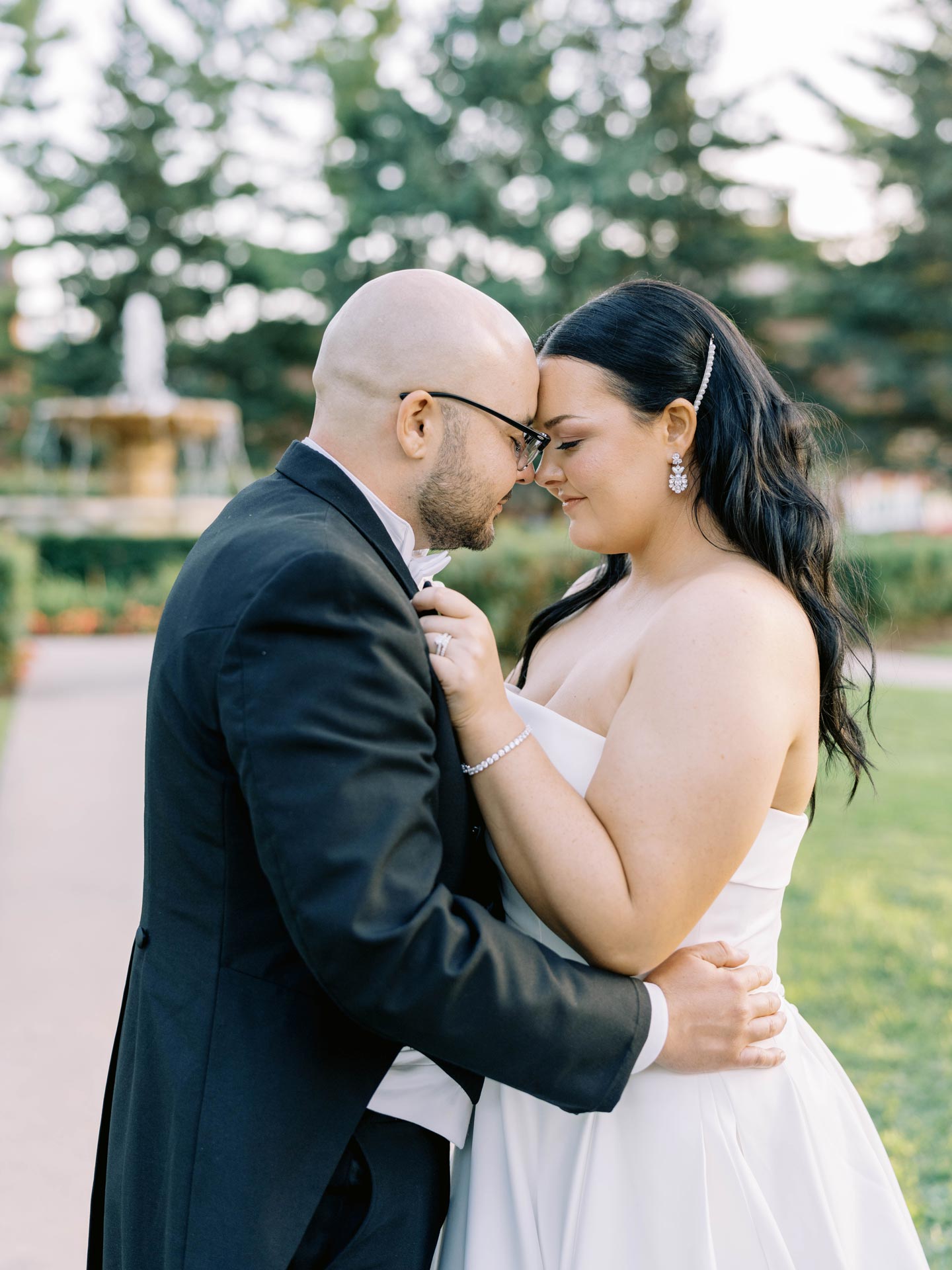 Share with us your number one couldn't live without décor piece or tastiest food option from our catered menu!
We couldn't live without the DIY features of our wedding; such as our favours and our seating chart! We created wine bottles for each of our guests and put them at their place setting. We went and bottled the wine ourselves and created our own custom labels. We think this added the perfect finishing touch to our tables and gave the guests a sentimental favour to remember our day. We also made our 6-foot tall seating chart. We designed and printed it ourselves and even built the frame it was hung on.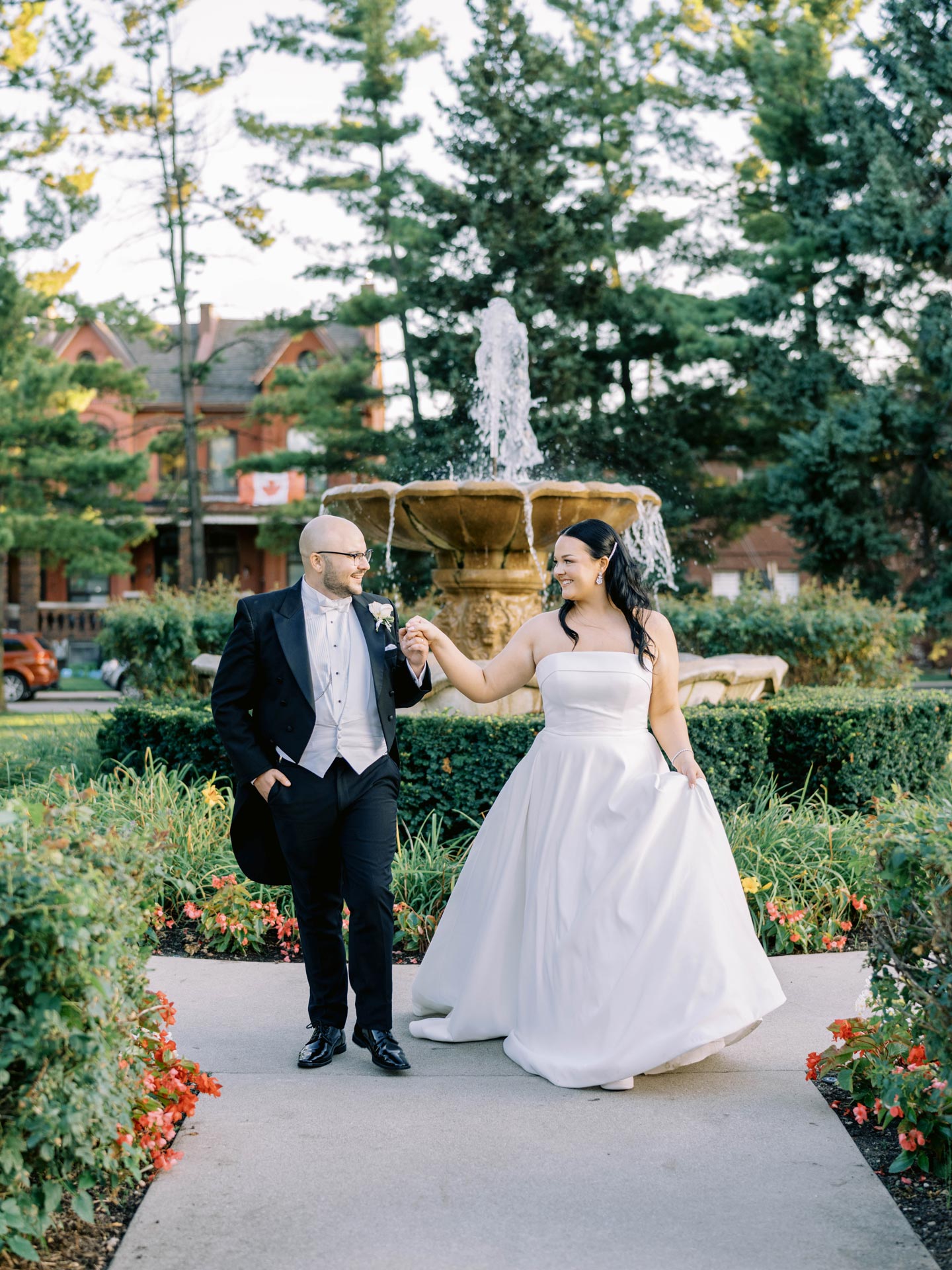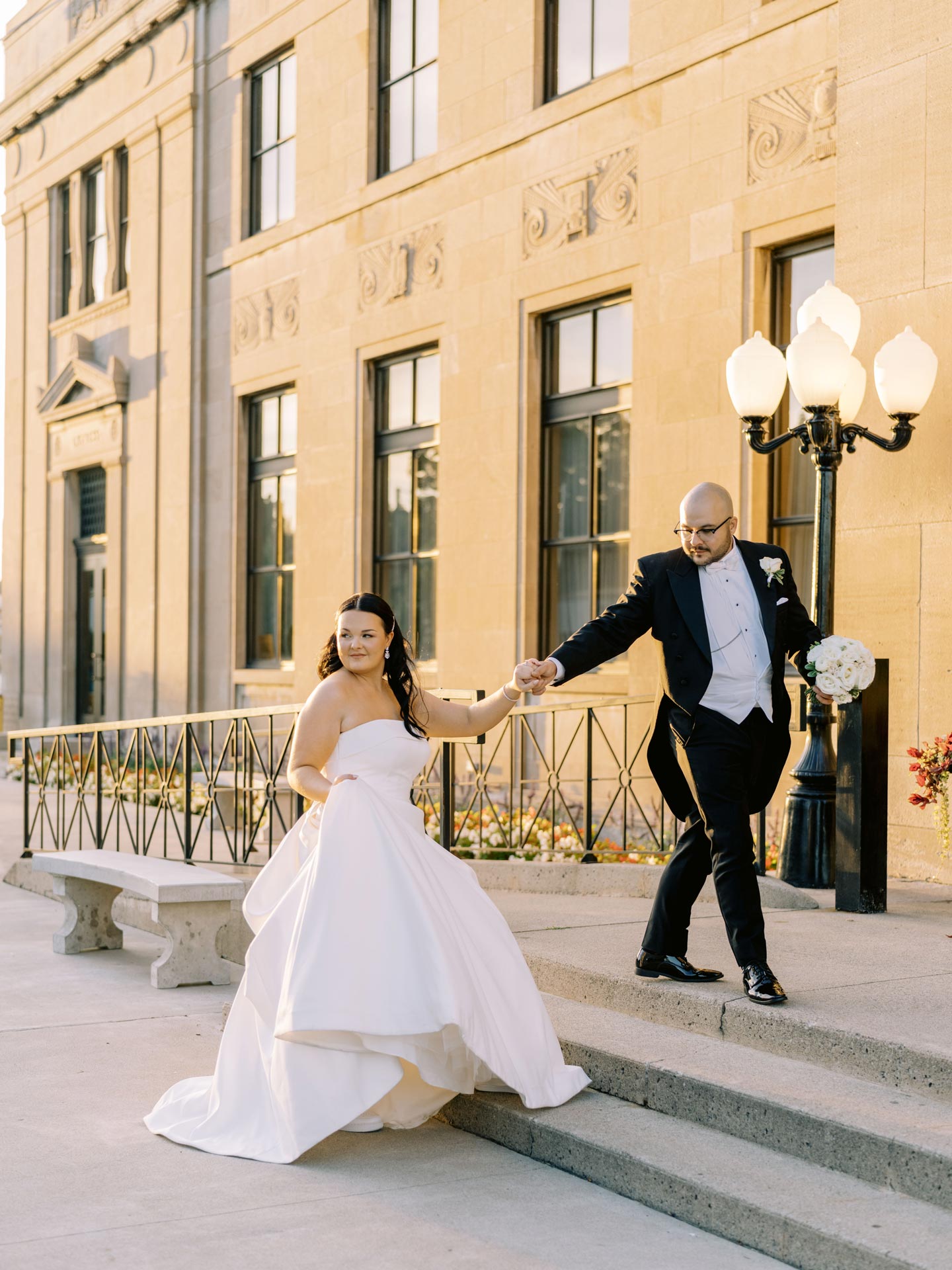 What is the one piece of advice you would give someone planning their big day!
Plan ahead! It sounds cliché, but the time you spend engaged and planning your wedding goes by in a flash. We were engaged for 2 years before our wedding date and could have used even more time! Book your big vendors as soon as possible to get first dibs on the people you think will help bring your vision to life.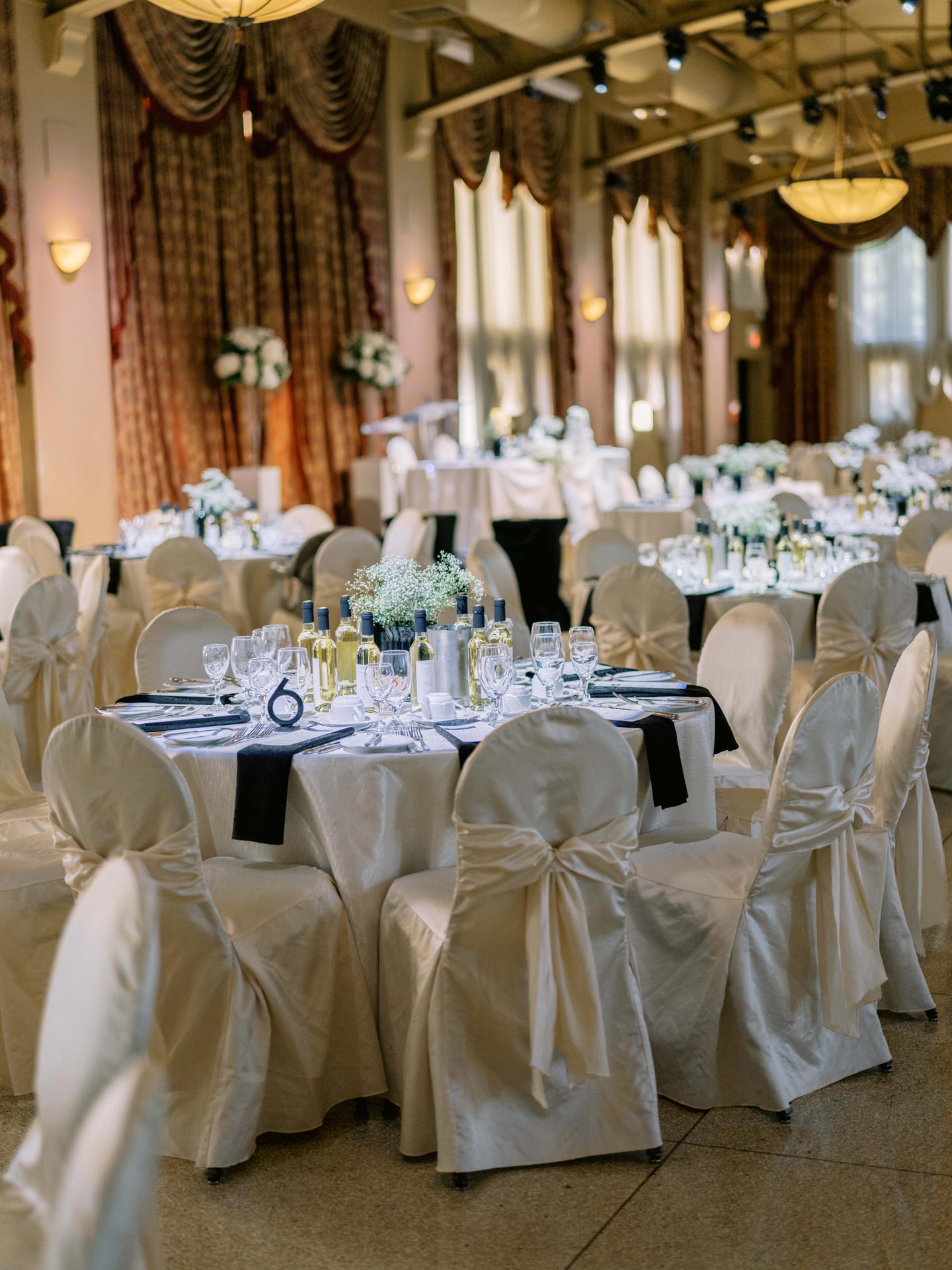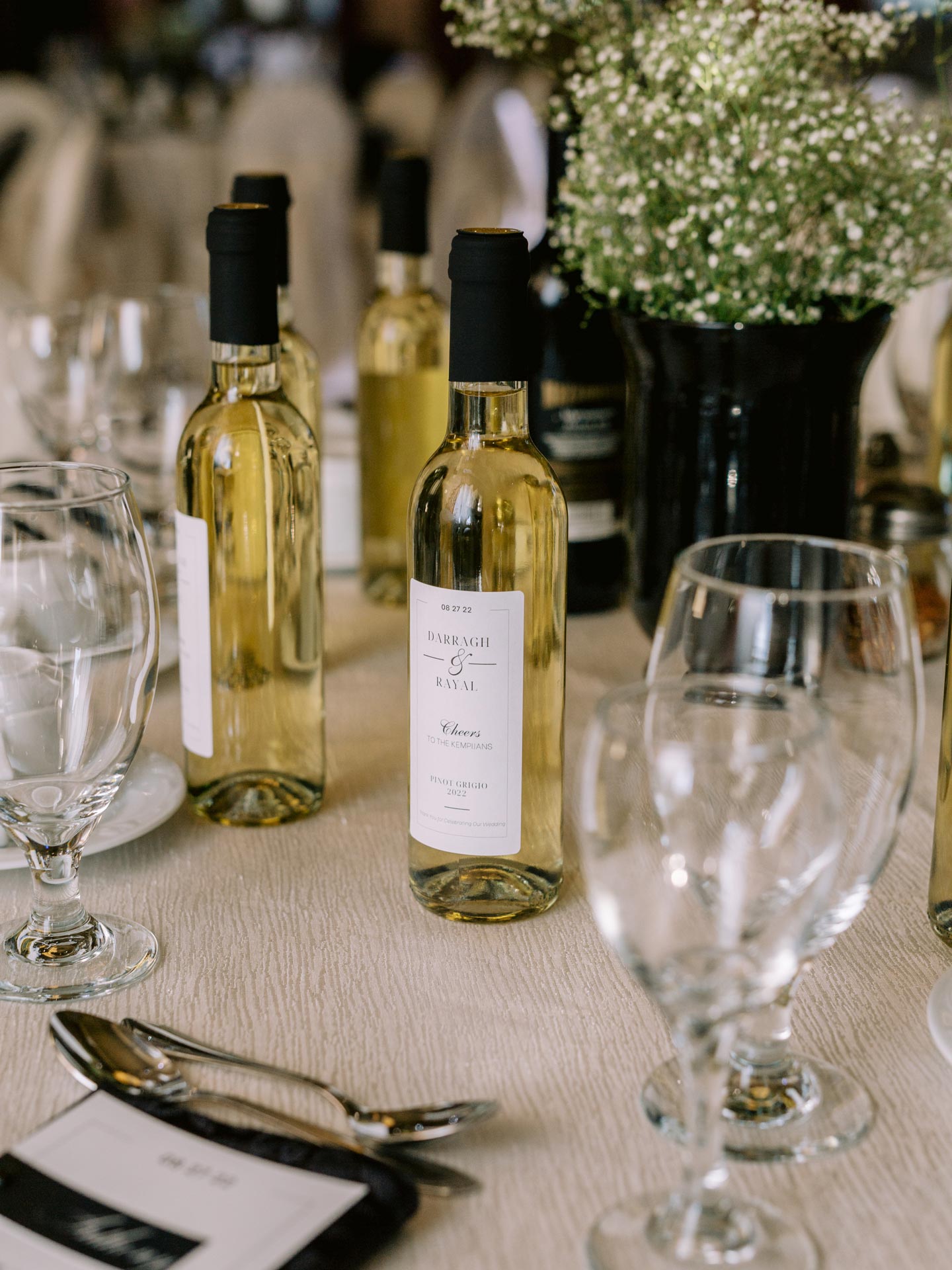 What moment during your event will forever be etched into your memory?
Our grand entrance and first dance. We did a choreographed dance, which nobody knew about, so that really surprised our guests and our parents/bridal party! It was hard to picture all 250 of our family and friends in one room until the moment that we walked into the ballroom. It was a really special moment that we will never forget!