From Vision Board to 'WOW!' | LiUNA Talks Wedding Details with Vanessa and John
We love it when the beauty of our ballrooms accentuates the bride and groom's vision– truth be told the adrenaline really hits when the couple's wedding décor brings the ballroom to life.! Vanessa and John's wedding reception was exceptional and truly picture perfect, check out below all the sweet details that went into making it just so!
Tell us a bit about your event you hosted at LiUNA Station!
When we got engaged December 31, 2021, we were still under a lockdown so couldn't see any venues in person. LiUNA was on John's list of places because of all the past weddings he's been to and the food was always exceptional. I wanted something other than your traditional banquet hall and that was one of the main reasons LiUNA was on my list. We had a date set with St. Catherine of Siena Parish and once we had our meeting in April 2022 with LiUNA, it was a no-brainer to book the Grand Central Ballroom for our June 10, 2023 date.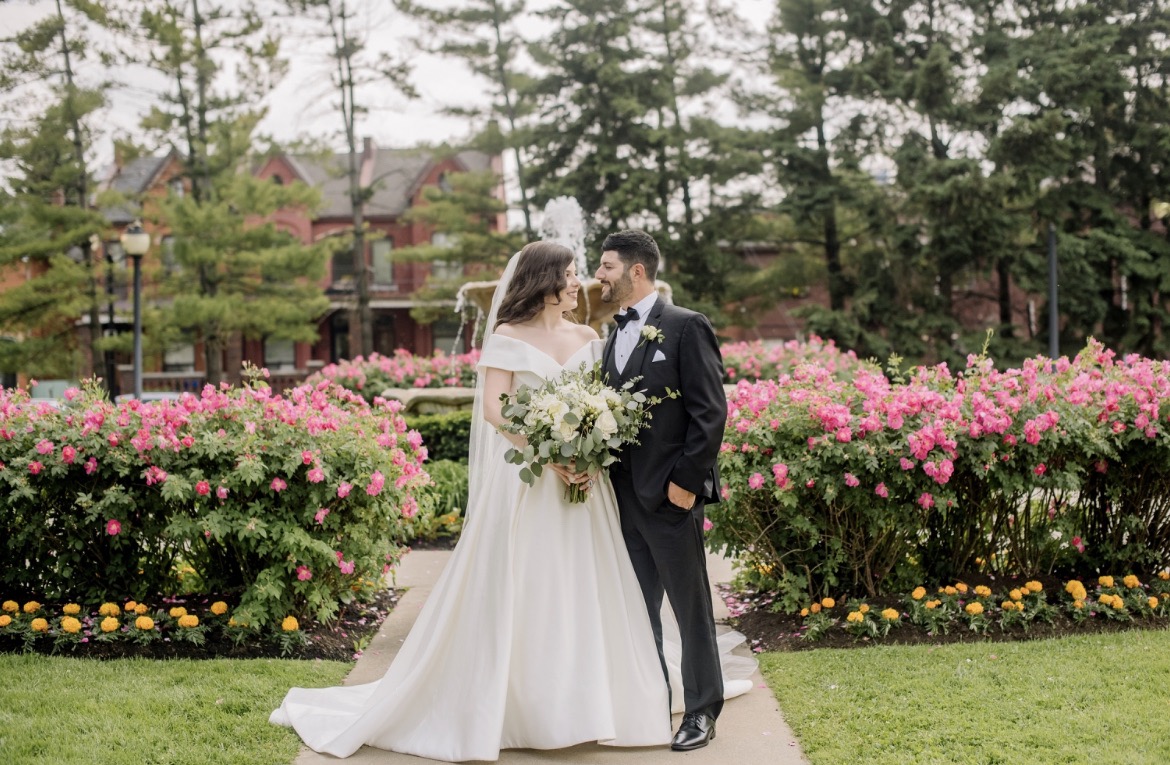 What were some of the sources of inspiration behind the look and feel of your event?
I had always wanted something timeless and classic. Countless hours online searching vendors and ideas, one of the first pictures I ever saw was from another wedding at LiUNA. The couple had decorated the Grand Hall table with pillar candles and white flowers. I knew going forward, I wanted to include as many candles and white flowers, with pops of green and gold accents.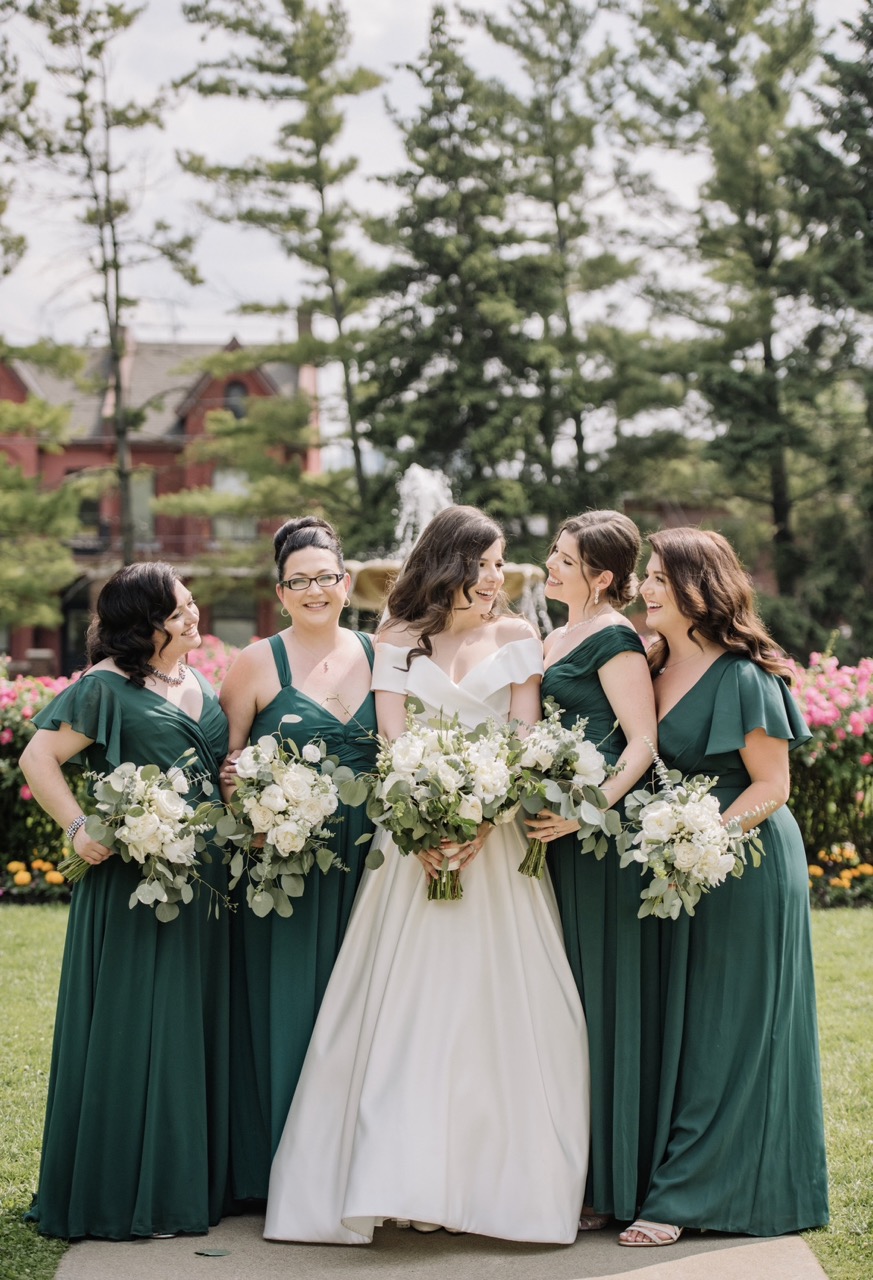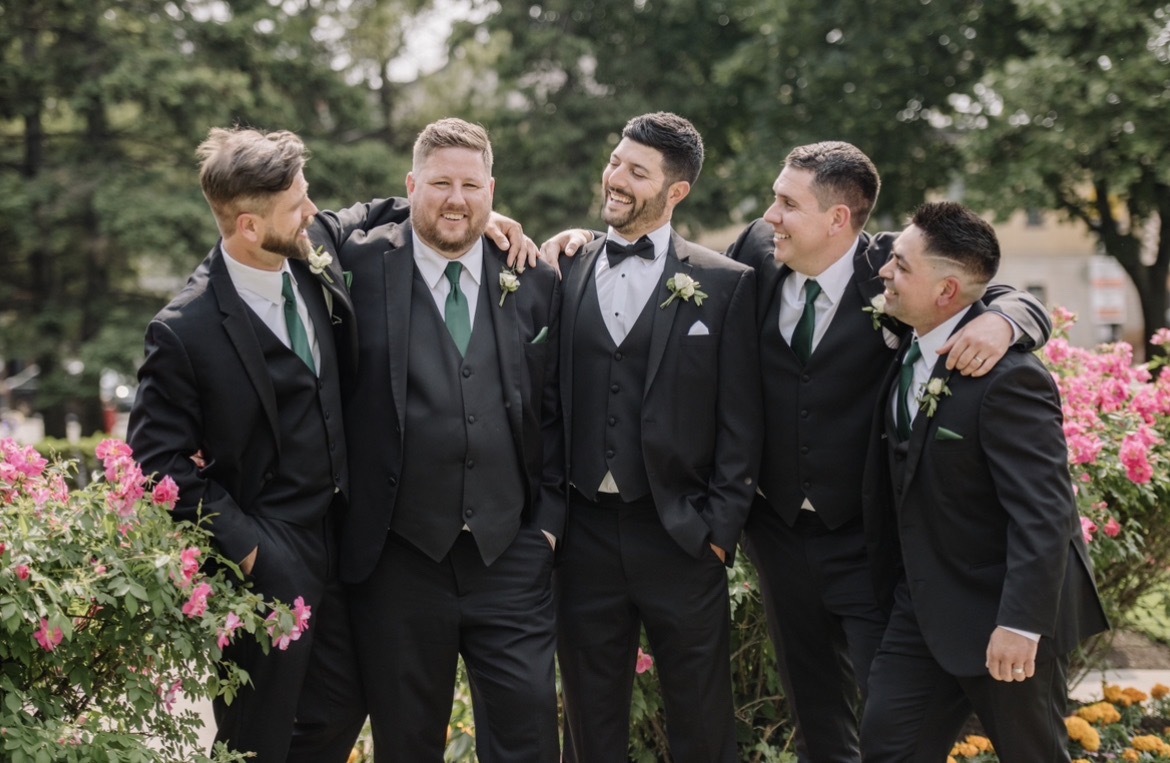 Share with us your number one couldn't live without décor piece or tastiest food option from our catered menu!
Because of the high ceilings in the Grand Central, I wanted to incorporate height in my centerpieces. I decided to go with Latkat Linens (https://www.latkatlinens.com/) who provided the perfect gold trumpet stand to display the stunning flower arrangement created by Christine at Designs by Law Florals (https://www.instagram.com/designsbylawflorals/?hl=en). Tables that had short centerpieces, still had tall taper candles to create that depth. The Antipasto bar was a huge hit with our guests. We had many that said they would have been happy if that was being served all night! We personally loved the Genovese Beef Braised Pasta, which we first tried at the Valentine's Dinner LiUNA hosted this past February. One regret that we have is not eating more of the food we selected for our guests!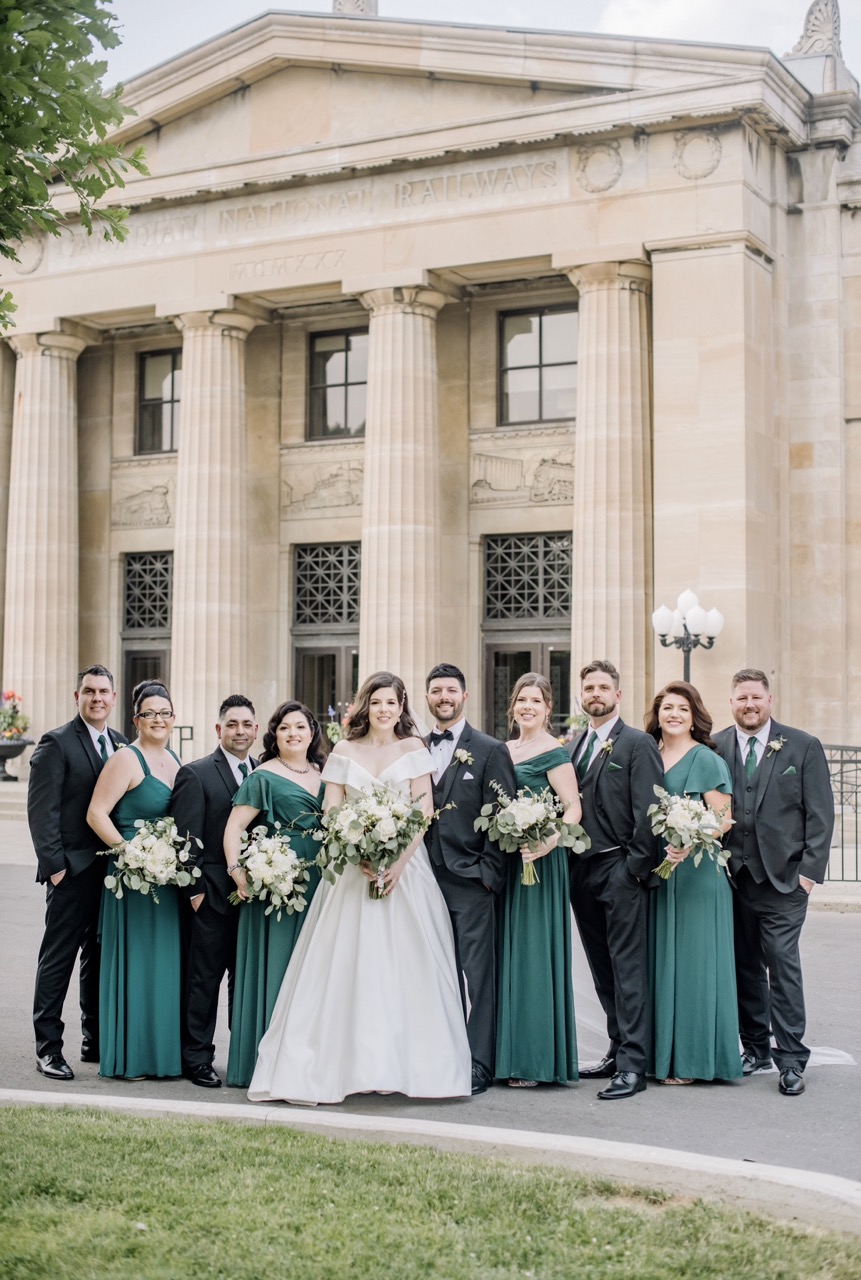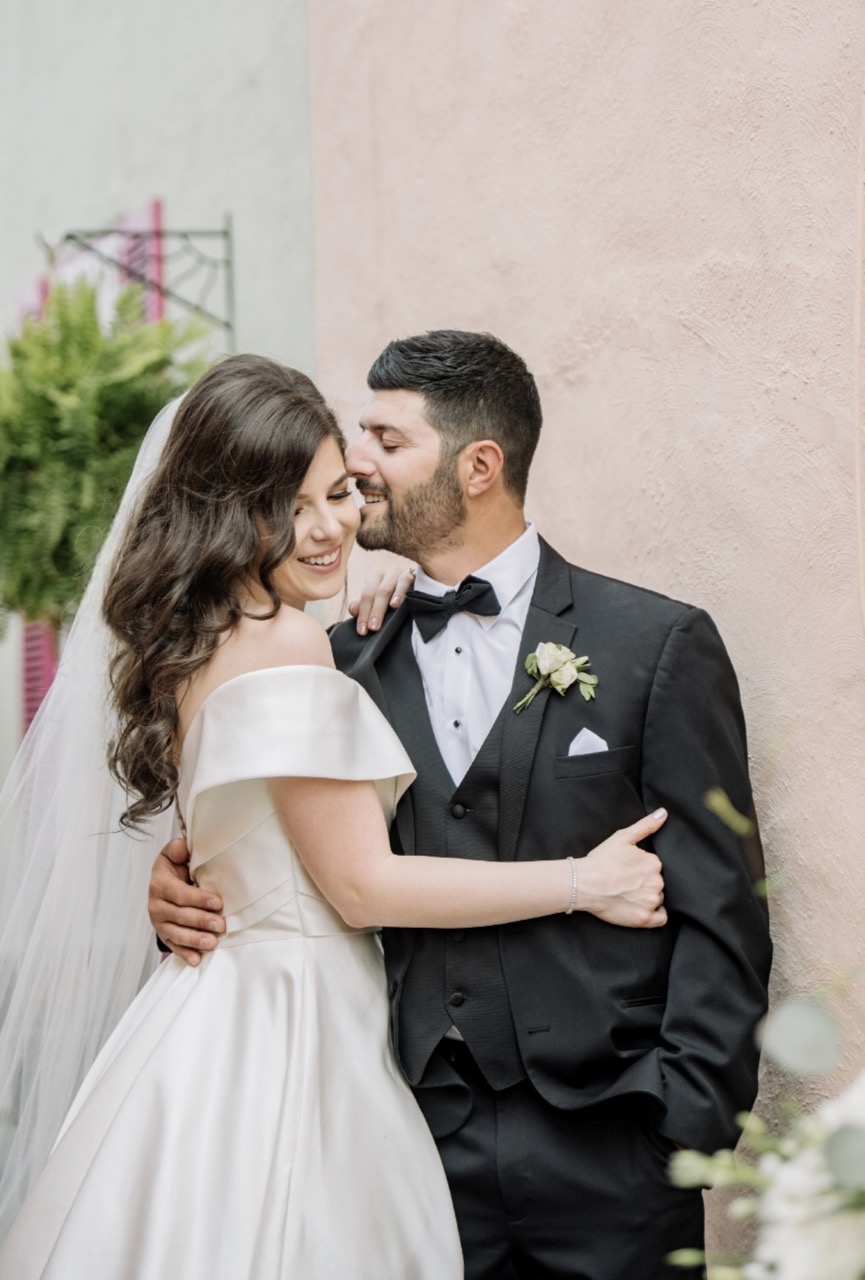 What is the one piece of advice you would give someone planning their big day!
It is so true when people say, your wedding day will come and go in a blink of an eye. Don't lose sight as to why you are having a wedding; it's to celebrate the love you have for your future spouse. So if one little detail does not go as planned, you still have your person and your day will be as special as you make it.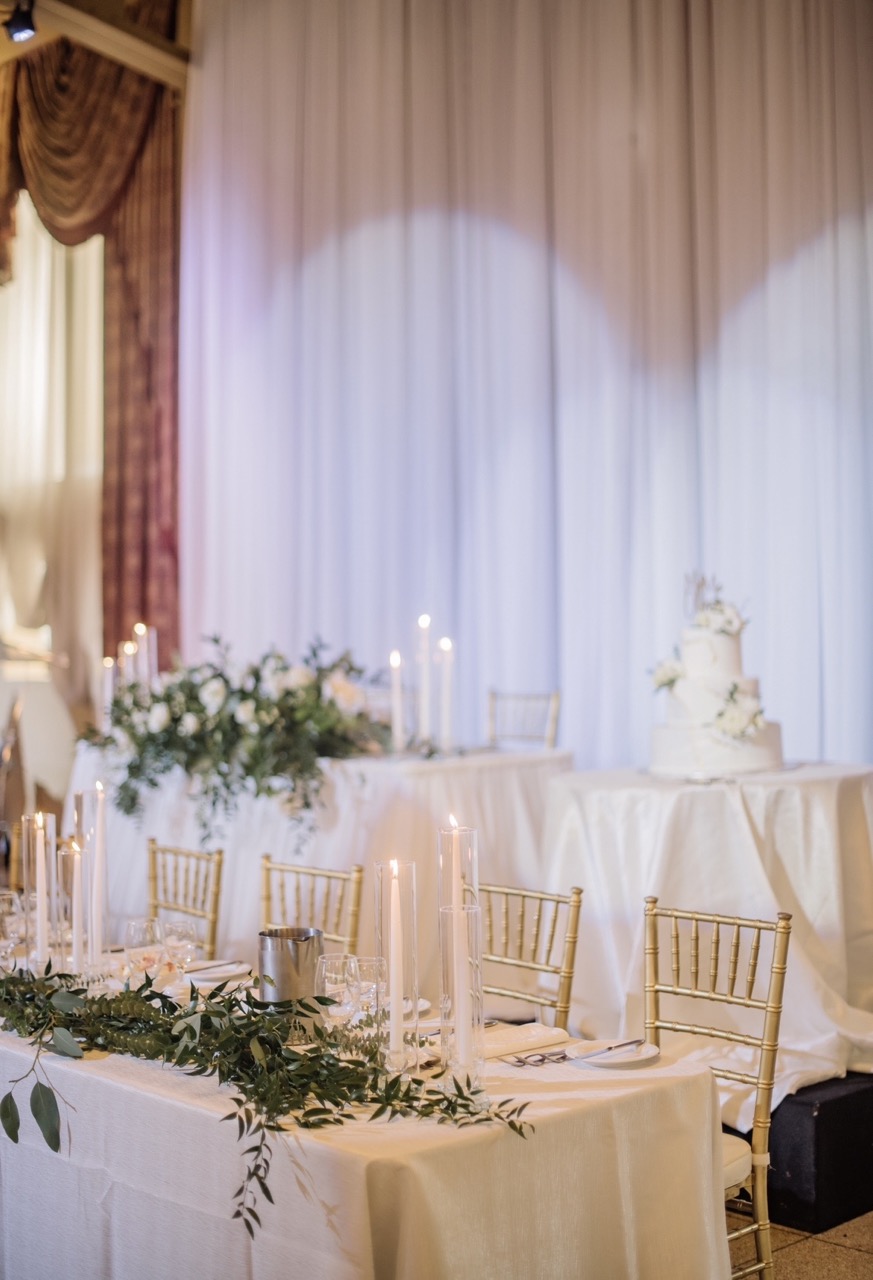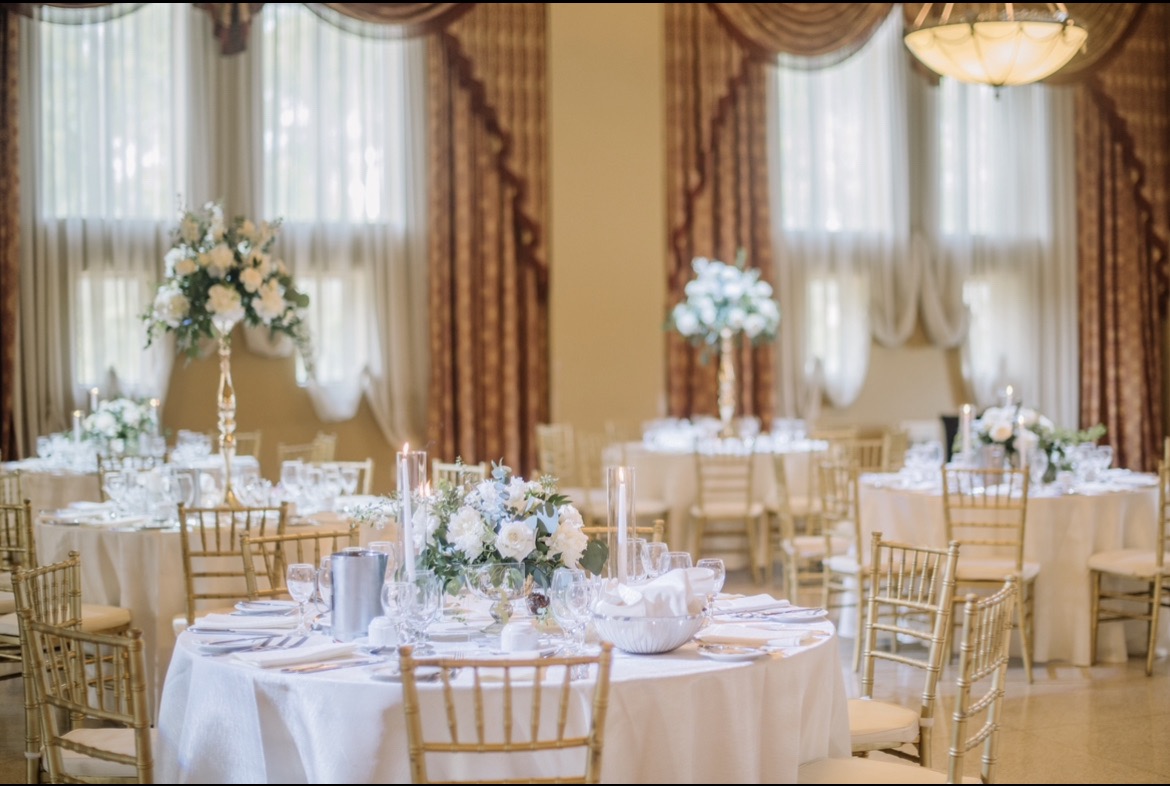 What moment during your event will forever be etched into your memory?
The eighteen months of planning was mostly me advising John the colours, flowers or décor I liked. So one of the moments etched in my memory is doing a first look of our reception set up and actually seeing John go, "WOW!" From a Word document titled "Vision Board" to seeing it live, it exceeded both of our expectations. One thing John had always wanted for our wedding was a live painter. What Olga did, blew us and our guest out of the water. Finally, one of the reasons we didn't get to indulge too much of the Antipasto bar was because we held a receiving line. However, as guests entered we had a saxophone player that kept them (and us) entertained for that hour.