Enchanted Whimsical Vibes | LiUNA Catches Up With Mara And Cameron To Talk Wedding Inspirations!
We were totally enchanted by Mara and Cameron's wedding reception details, the sweet simplicity of white roses and lush greenery added a whimsical flare in LiUNA's Continental Ballroom. With the subtle décor touches everyone was able to focus on what matters most – Mara and Cameron's LOVE story.
Tell us a bit about your event you hosted at LiUNA Station!
My husband and I had our wedding reception in LiUNA Station's Continental Express Ballroom on June 3, 2023. LiUNA Station is breathtaking, from the gardens to the exterior of the building and the ballroom itself – we got some amazing photos and our guests had a fantastic time!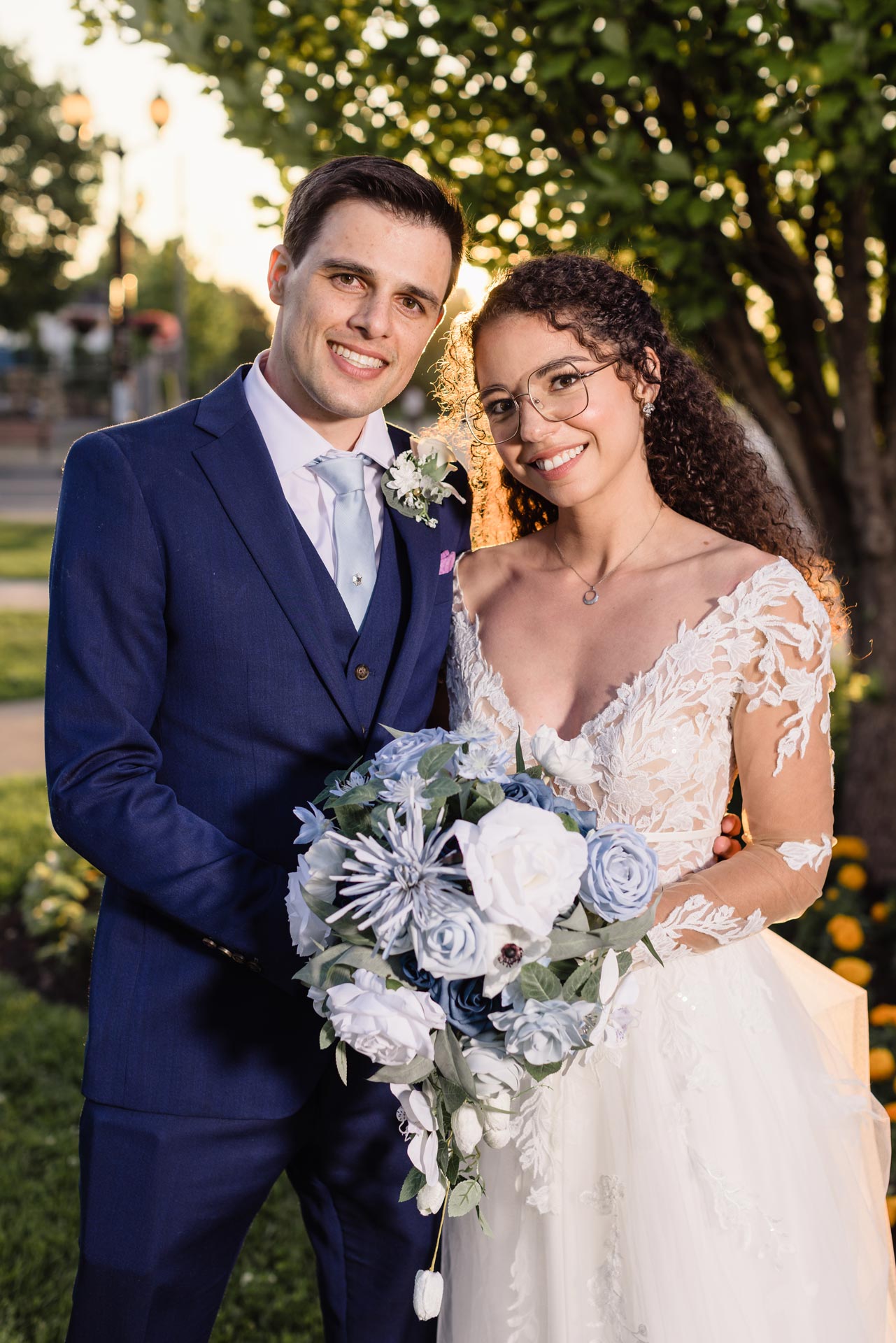 What were some of the sources of inspiration behind the look and feel of your event?
I spent a lot of time on Pinterest in the year leading up to our wedding looking for simple décor  inspiration. I knew I wanted plenty of greenery and wanted to create a sort of enchanted and whimsical vibe. The venue itself is so gorgeous, we were able to keep the rest of the décor pretty simple – lots of greenery, white roses, and electric tea-light candles. It paired beautifully with the soft creams of the ballroom and the navy blue and lavender accent colours in our wedding party.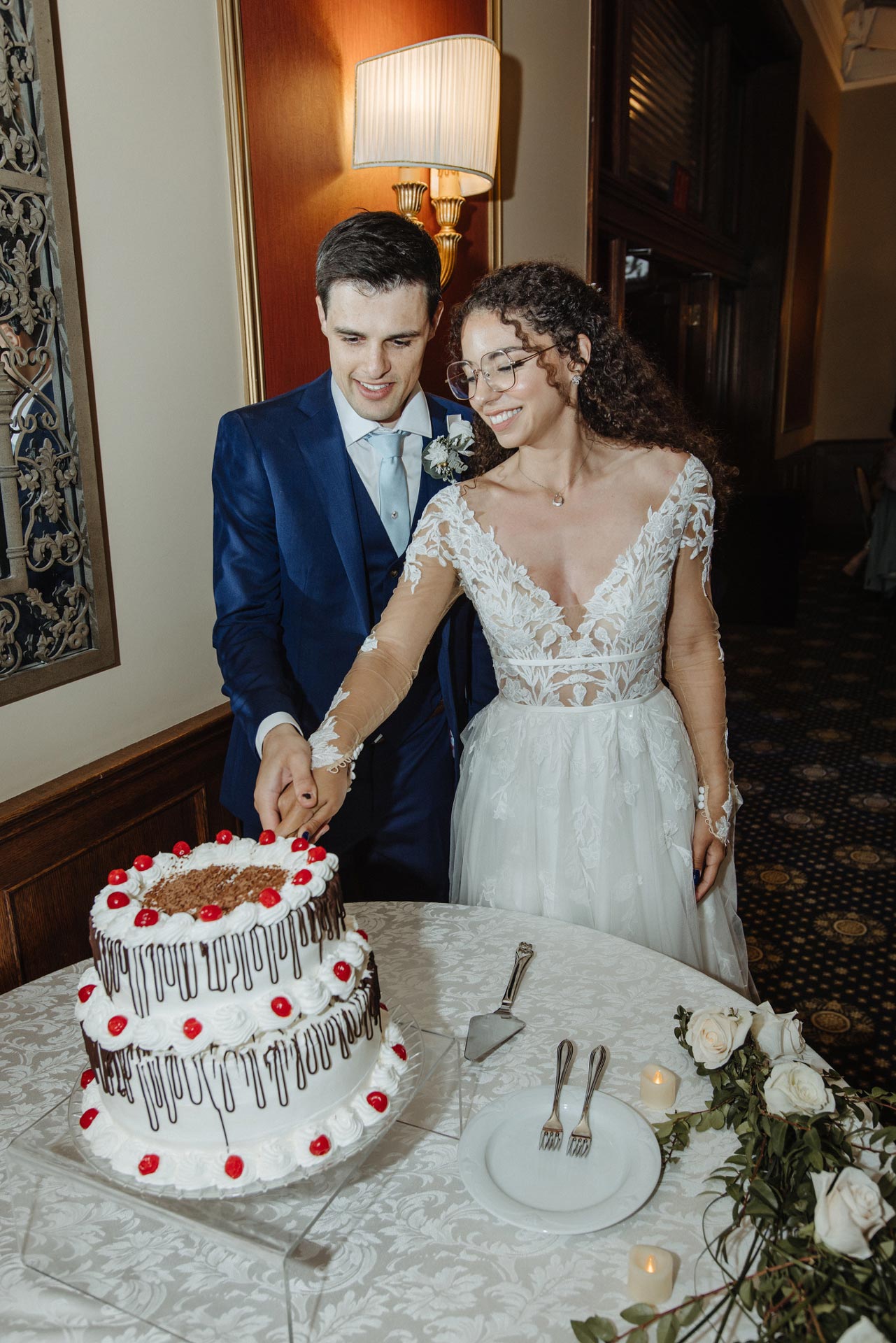 Share with us your number one couldn't live without décor piece or tastiest food option from our catered menu!
The full greenery garlands with simple white roses were an absolute must-have for us. I knew I wanted these elements from the beginning and our day-of coordinator, Lisa Janine Events, executed my vision to perfection!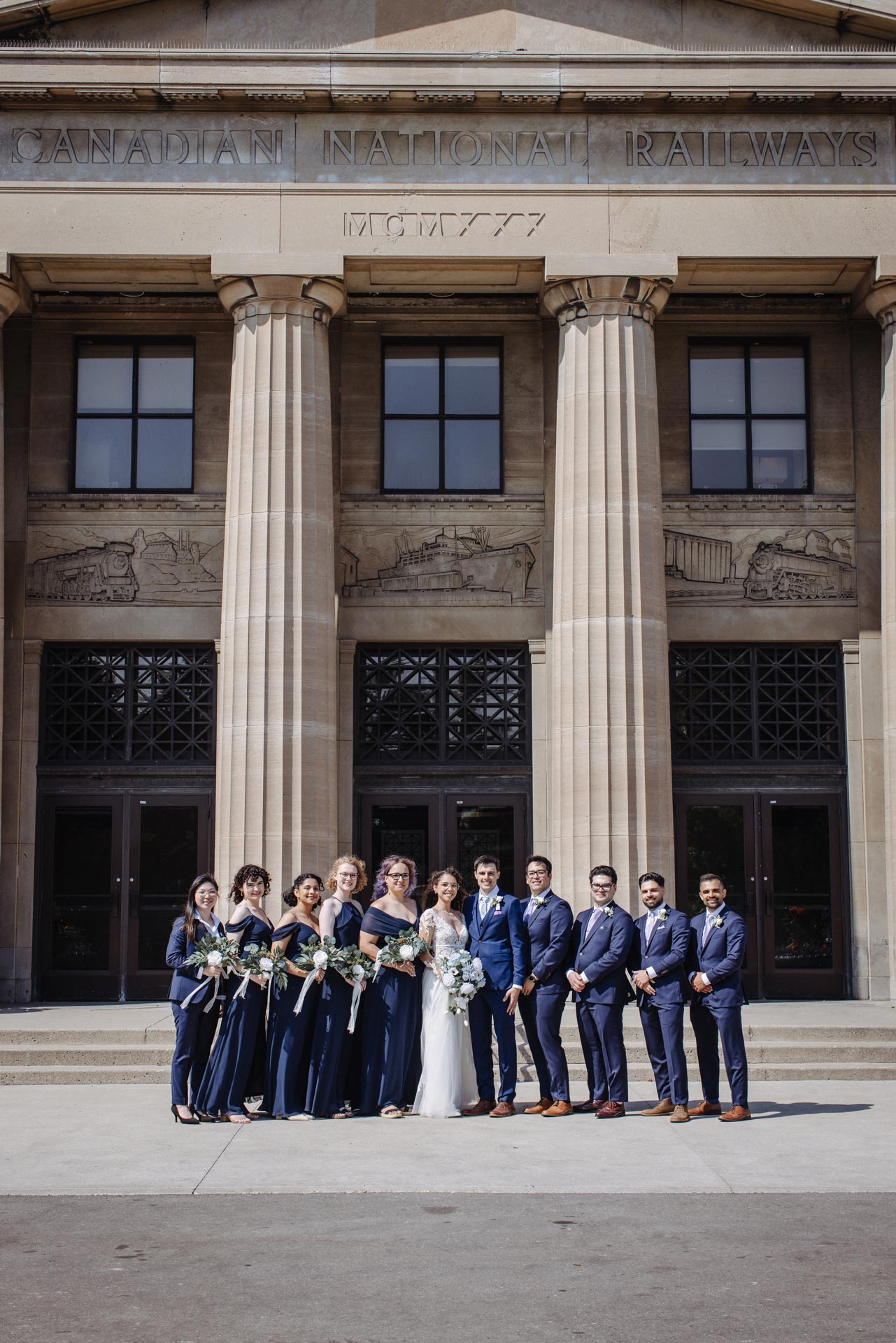 What is the one piece of advice you would give someone planning their big day!
One of the greatest resources we found while planning our wedding was the staff at LiUNA Station! Michele was always available to chat with us, offer advice and work through all the details of our wedding reception with us. My advice to soon-to-be-married folks would be to accept and ask for help when you need it! As well as listen to the advice of the experts because they have your best interest in mind.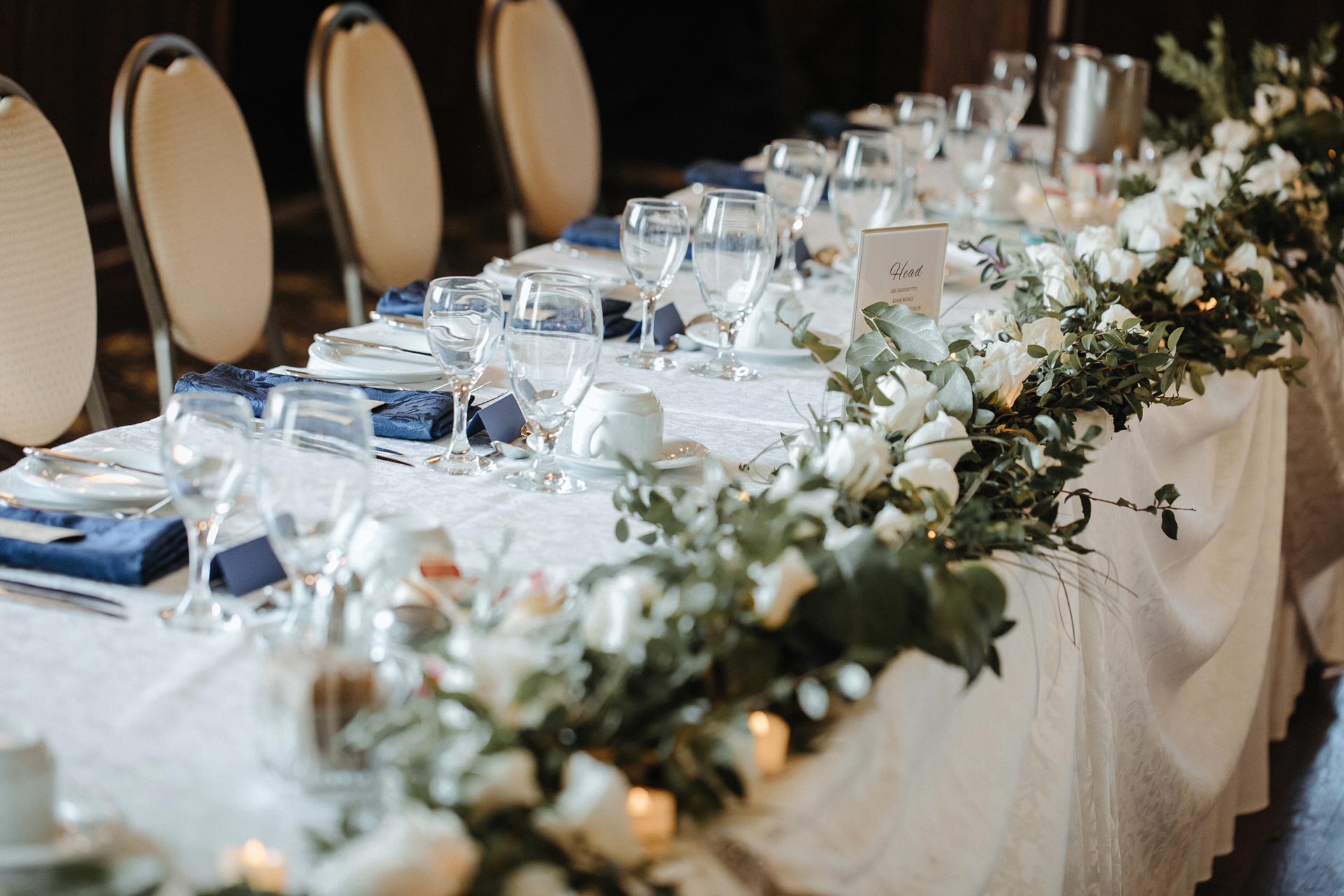 What moment during your event will forever be etched into your memory?
The speeches were pretty fantastic. We wanted to keep speeches short and sweet, so just the bridal party and our mother's, but everyone that spoke did a great job. My maid of honour, my little sister gave a speech that absolutely made me weep. It was the kindest, most heartfelt thing I've ever heard!