The most magical day ever – Heather and Chris' LIUNA Station wedding
No feat is too small when it comes to your wedding! Just ask Heather and Chris who requested McDonalds chicken McNuggets and ketchup chips for their midnight buffet! We caught up with them to talk all about their gorgeous fall wedding, their favourite coordinator and the special little touches that made their day so special!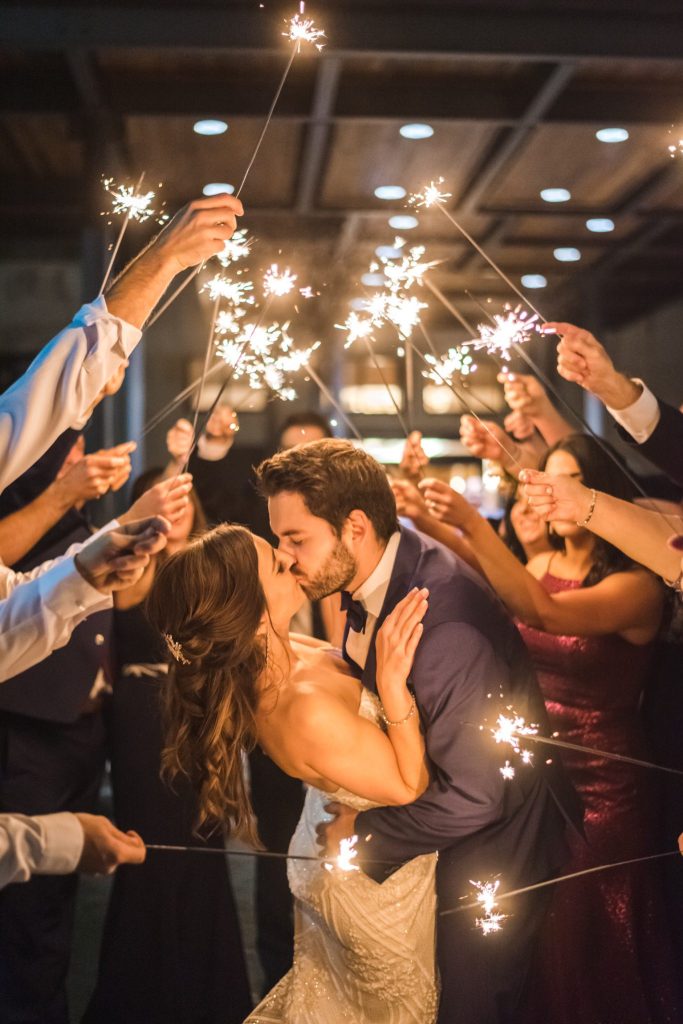 Did you customize your menu or use one of our yummy pre-crafted selections?
We chose one of LIUNA's menu options, but we made additions and customized with what LIUNA offered, such as an antipasto station during the cocktail hour as opposed to the plated antipasto during the meal. We were also able to add things to our menu which allowed us to personalize it, like adding poutine to our midnight buffet and bringing in chicken nuggets from McDonald's, and mini bags of Ketchup chips (some of our favourite foods).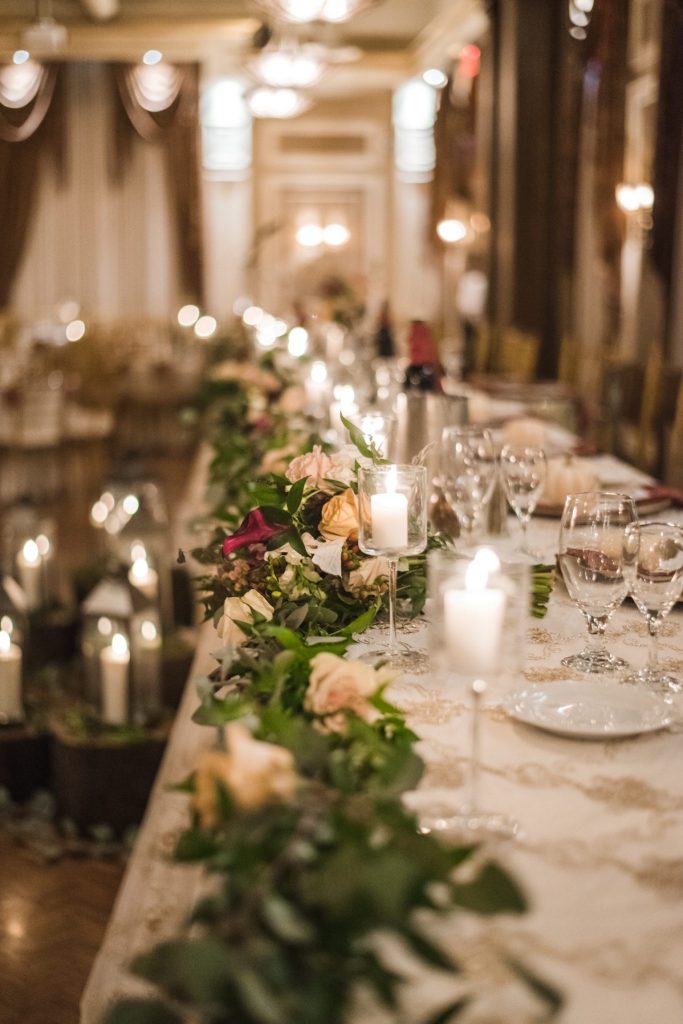 Favourite part of your day and why?
Can I say THE WHOLE DAY? I loved walking down the aisle at the ceremony and seeing all our friends and family for the first time that day, there to celebrate with us. Chris and I both agree that the whole night was awesome, but once speeches were done and the dancing started, we were able to relax and have a great time. Our DJ Nic was beyond awesome. He played a great mix of music, took (and played) requests, coordinated with our MCs and LIUNA's Coordinator Gabby, and the dance floor was never empty! The double bar in the King George Ballroom made it easier for our guests to get drinks, as the lineups were short!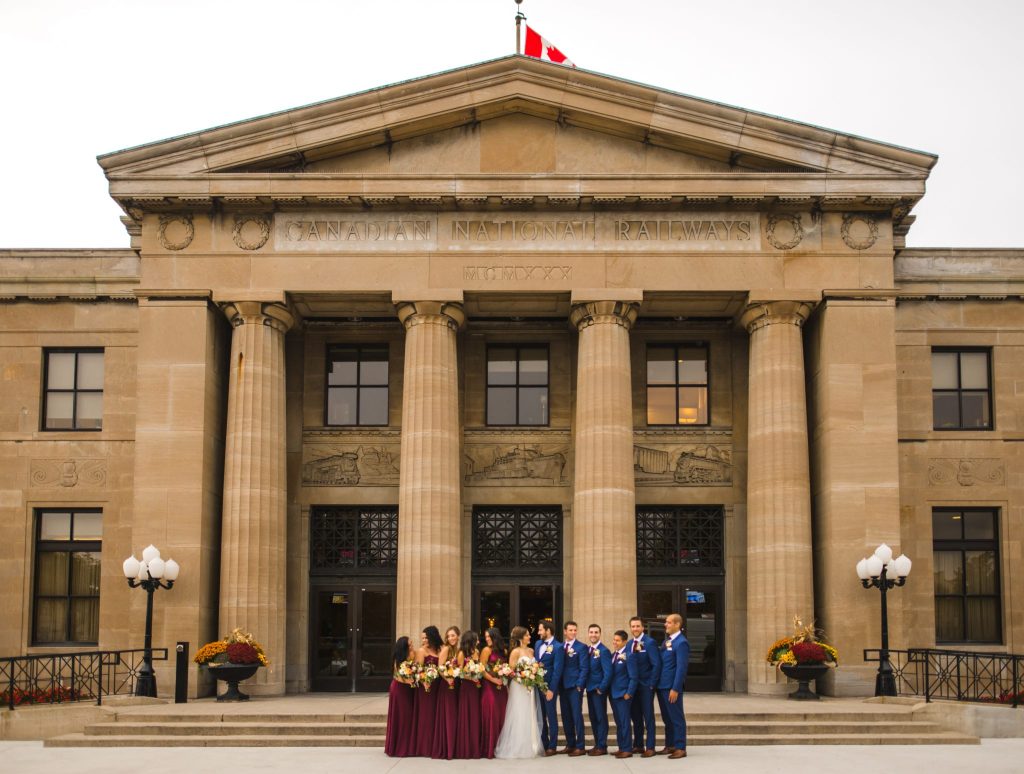 What did your guests think of everything, food, venue, experience?
We had so many compliments on both the food and the venue. Even some of our pickiest guests said that the food was delicious! The menu had something to offer for everyone. The King George Ballroom went perfectly with the colours we chose, and everything felt so grand and romantic. A lot of our guests still tell us that it was one of the best weddings they have ever been to.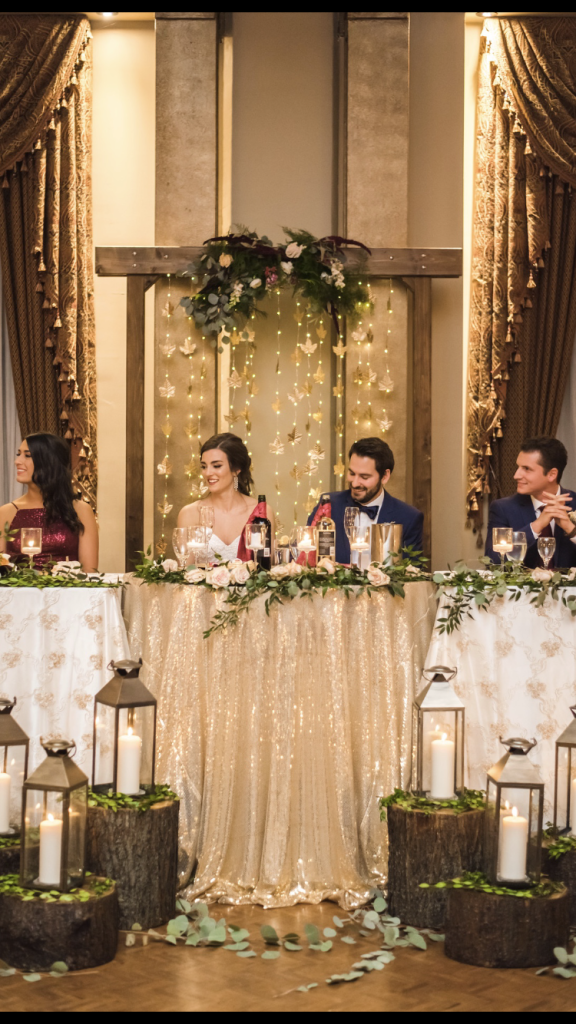 Did anyone go above and beyond?
Gabby, LIUNA's wedding coordinator!! She went above and beyond by taking the time to understand our timeline ahead of the day. She was very organized and on top of our schedule and made sure that we did not have anything to worry about. Nicole L. also made us feel super confident that everything on our day was taken care of. She was always one step ahead of me, making sure that I didn't have to try and remember every little detail. I really felt like LIUNA was taking care of it all! Also, all of our vendors were awesome, but I want to give a special shout out to our Photographer/Videographers, Hush Hush Photography & Film – they were the most amazing to work with throughout the planning process.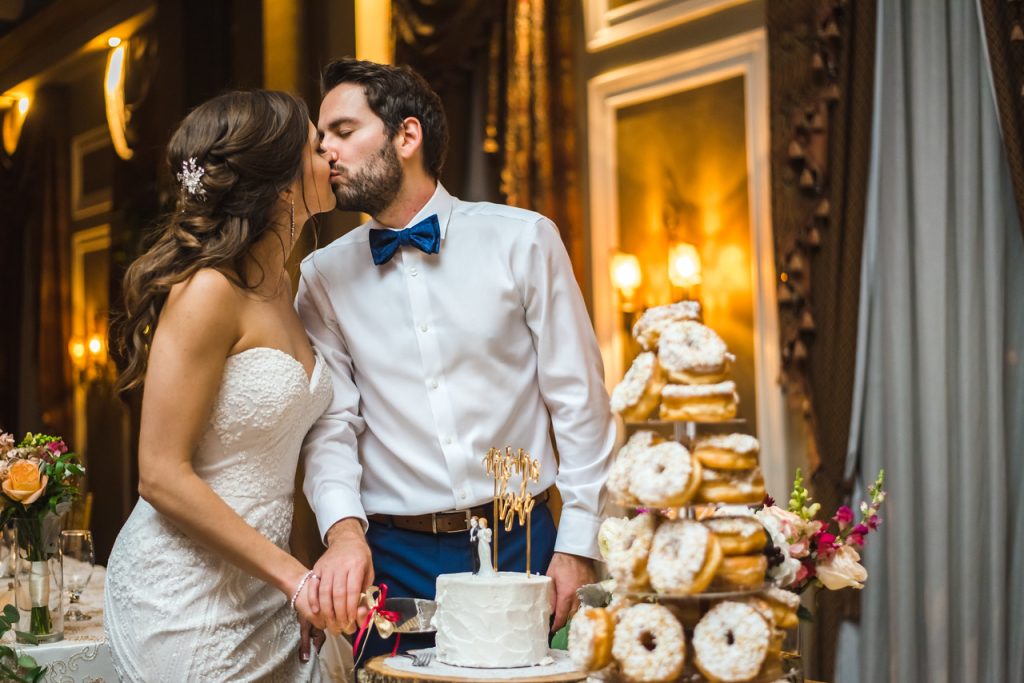 What venue did you choose and why?
LIUNA Station's King George Ballroom. We chose LIUNA Station because we are both from Hamilton and love Hamilton, and it was really important to us that we get married in a venue that was local, but also had a lot of character and history and could hold our 250-person guest list without having a large banquet hall-type feel. LIUNA Station was the perfect fit!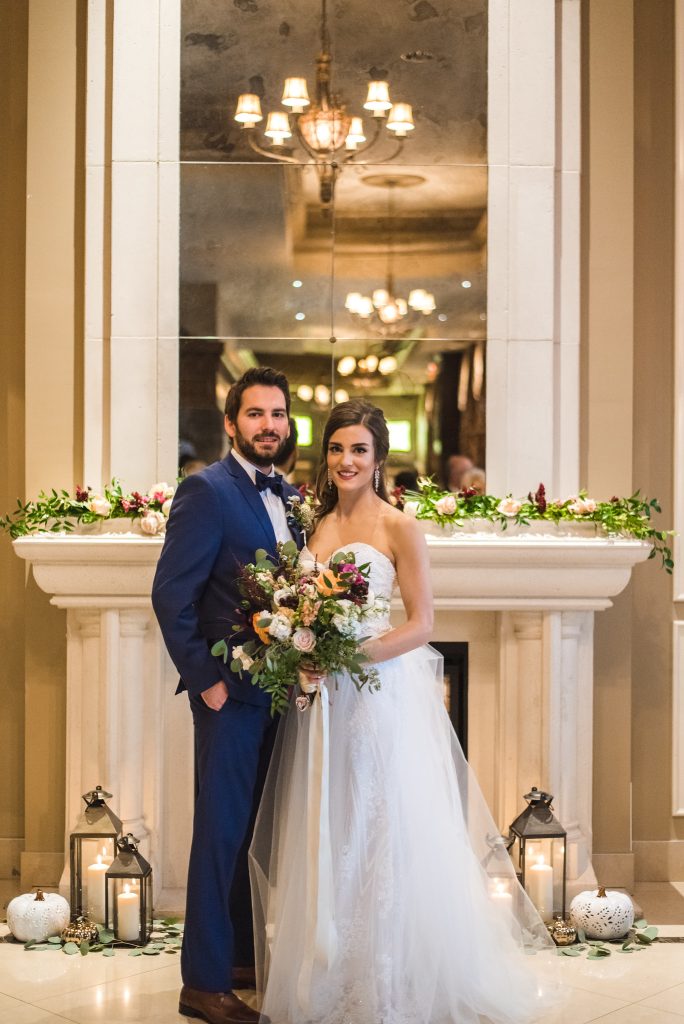 What about the LIUNA experience would have you recommend them to another engaged couples?
LIUNA provided an amazing experience from the beginning. It was one of the best vendors we worked with for our wedding and could not have asked for a more perfect wedding reception venue.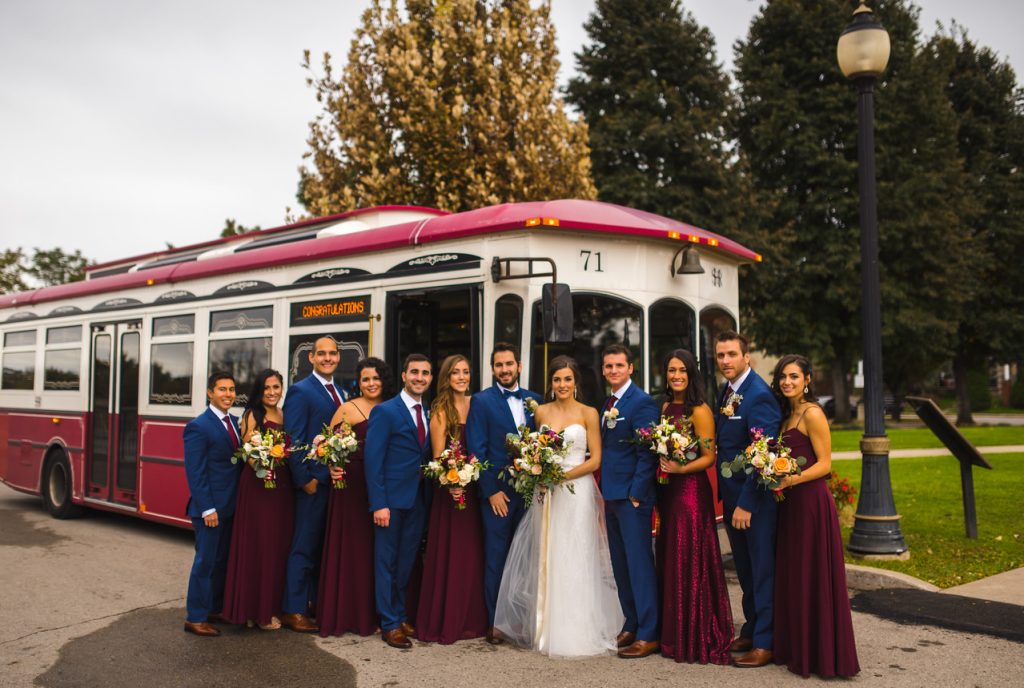 Did you have any planned special moments (other than the ceremony)?
We took dance lessons for a few weeks leading up to our wedding day. It was a nice way for us to still be productive and work on something wedding-related, but also something fun for us to do together where we could laugh and just enjoy! So, our first dance was one of our special moments.
We had a Midnight Sparkler photo as well – we did this outside of the King George Ballroom.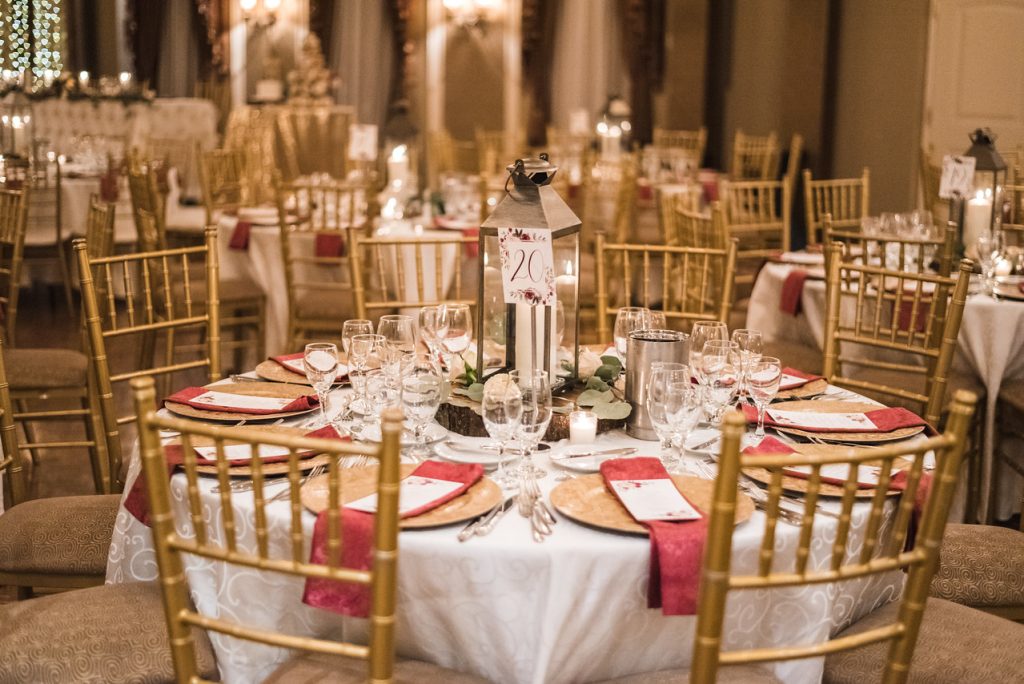 In five words how would you sum up your whole experience with us?
THE MOST MAGICAL DAY EVER
Photo Credit: Photographer & Videographer: Hush Hush Photography & Film| Florals: Jennifer Baxter – Luv With Flowers
|DJ: Nic Ladouceur |Cake: Sweet Paradise| Linens and Chairs: Mega City Linens | Limo: HSR Trolleybus | Photobooth: Eventbooths|
Prints: Designed by us, printed at Impressive Printing
Stay tuned for weekly blog updates and make sure to follow us on LIUNA Station's Facebook and Instagram and LIUNA Gardens' Facebook and Instagram as we deliver fresh content to inspire, excite and assist as you plan your dream event.
From all of us at LIUNA Events, thank you for following along!
360 James St N
Hamilton, ON
L8L 1H5
Or fill out request below.