Humble, heartwarming, edgy and timeless – you really get it all with McCormick Photography!
We have said it before, and we will say it again – finding the perfect photographer to spend your day with is key to capturing your favourite moments! When we saw how the insanely talented Megan of McCormick Photography captured a recent LIUNA station wedding we just had to get in touch! We love how she creates a lifetime of memories through her timeless, edgy and dramatic photography style.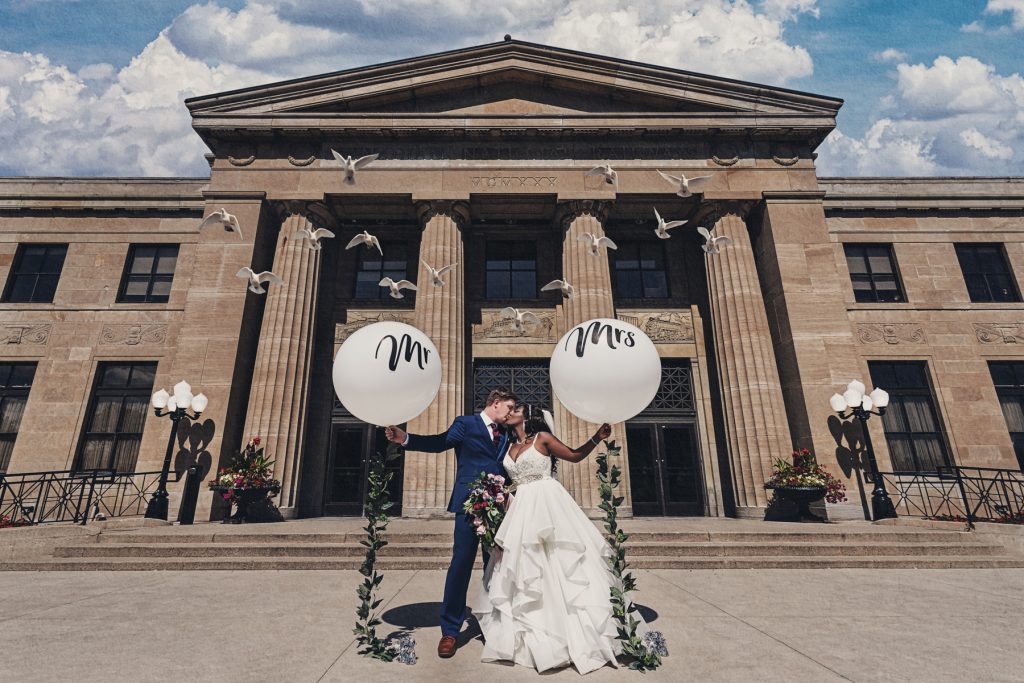 Tell us a bit about McCormick Photography?
McCormick Photography is a one-of-a-kind boutique photography studio experience and heirloom quality art products that captures memories for you to have for a lifetime. McCormick Photography takes great pride in crafting images that become art which you can proudly display inside of your home. With our partnership with professional photographic labs, our studio is able to work with every client to ensure they are getting the perfect picture, printed in the right way, or turned into a fine art album for you to share with your friends.
In 2013, McCormick Photography opened a sub-brand studio called Studio M2 to accommodate more brides and grooms on their wedding day. Studio M2 is built with our top associate photographers and second shooters photographing your wedding while Megan personally handles the details leading up to your day, photographs your engagement session and handle all of the post-production. 
How did you get started in the industry?
My passion for photography started in elementary school and I began to explore it as a career option once I was in high school by shadowing and interning for professional photographers in the area. I went to Sheridan College for Applied Photography and interned with Celebrity Photographer, Steve Carty. Once I was done college, I worked hard to get a website together and some branding material to start shooting weddings. With a lot of dedication and referrals, I started shooting weddings for family and friends while growing my brand to what it is now.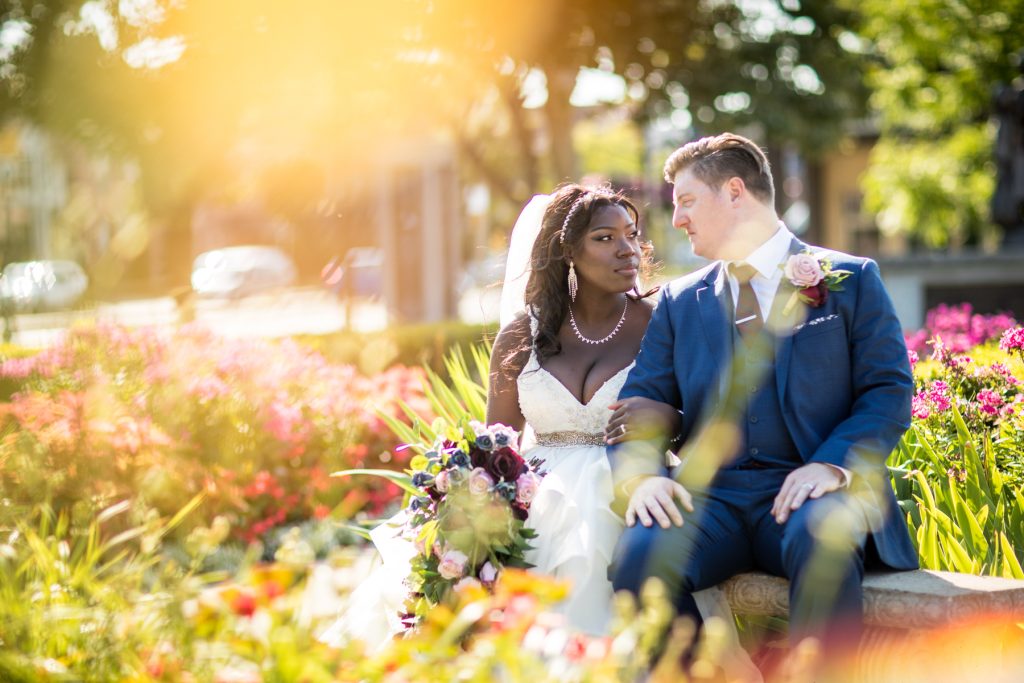 What is one part of the job you absolutely love?
I specialize in photographing weddings, so the obvious answer is who doesn't love, 'Love'! The mere fact I get to play such a huge role in someone's 'big day' is so humbling and heartwarming. I particularly enjoy learning all about my client's unique stories of love and meeting all walks of life. 
What stood out to you when shooting the LIUNA wedding?
For me, I love the history of buildings and beautiful architecture, so I immediately fell in love with the fact that there is a unique story and history to the venue.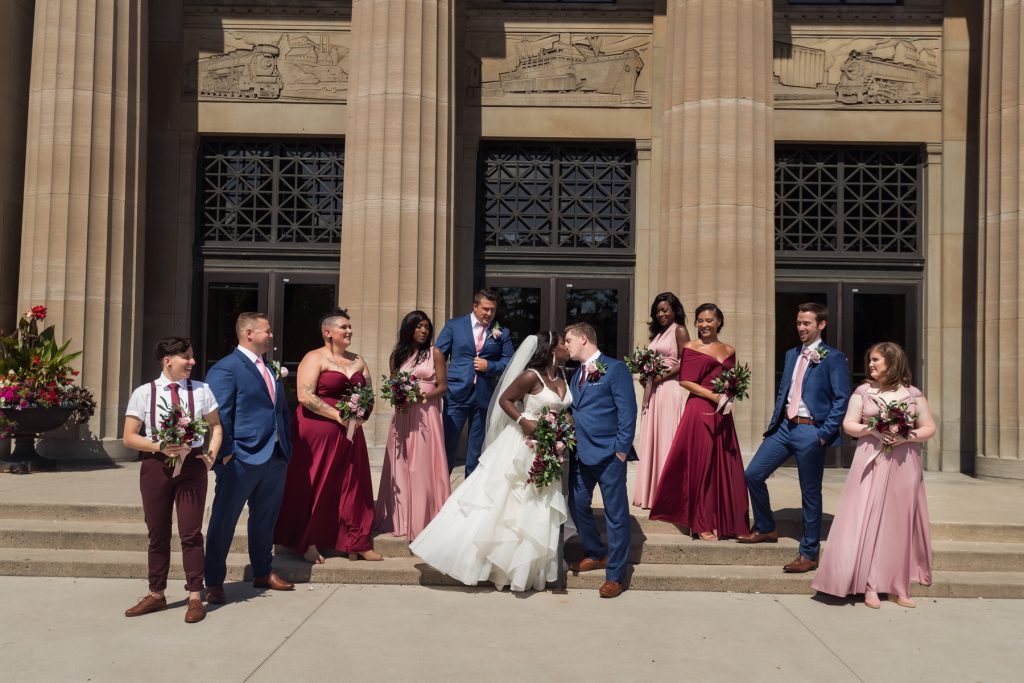 One of your favourite moments from the LIUNA wedding?
Definitely working with this epic wedding party. They had me laughing all day and it's that type of energy that reminds me why I love being a wedding photographer. It really brings a genuine element to the photos.
What is one thing that always surprises you about weddings?
Every bride and groom has a unique love story and energy about themselves and what brings them together and I love seeing this because it reminds me how special and different each person and relationship is from the next.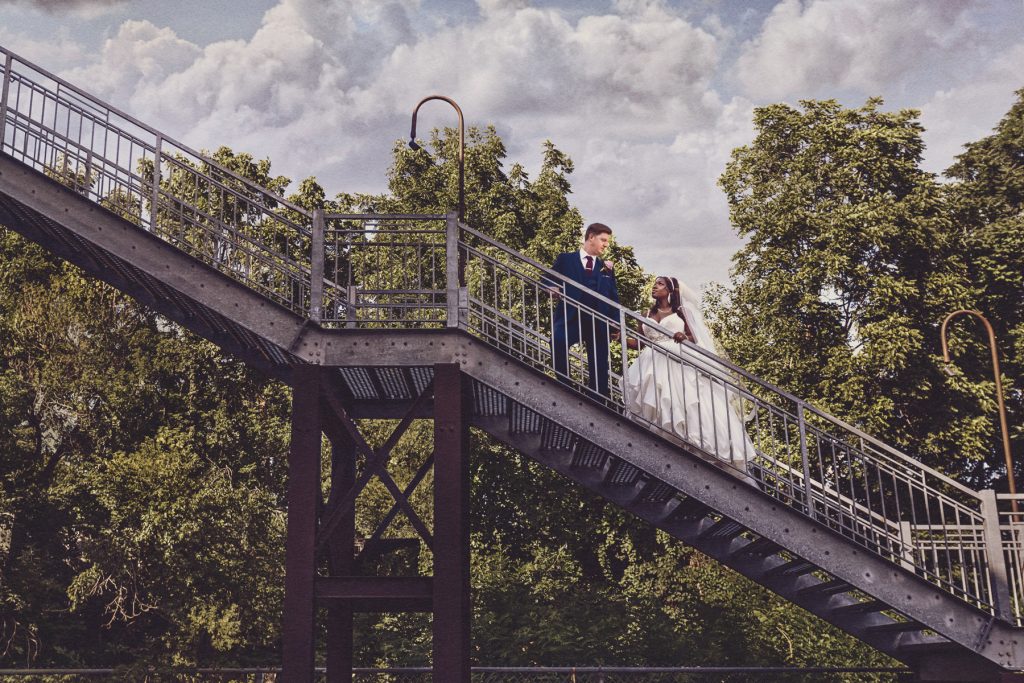 What's a trick you use to make clients feel comfortable and at ease?
Brides and grooms fear the unknown or 'what if's' on their big day so the first thing I ensure them of is that I 'got them'. This includes discussing back up plans, traffic possibilities, buffer time if the timeline gets delayed etc. I also show my assertiveness and confidence in posing as I know many clients fear the idea of having to figure out how to pose themselves.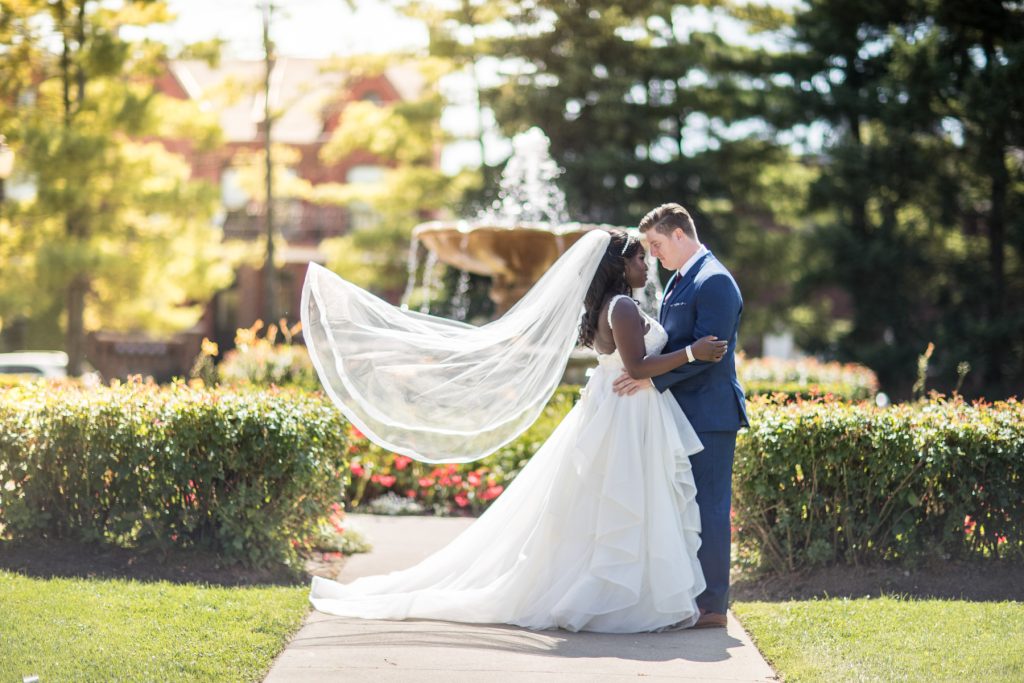 How do you keep it fresh? What inspires you?
I am constantly experimenting with new poses and lighting techniques. I always surround myself with art, culture, travel, and opening myself to new experiences and adventures in my personal life that generates a new perspective I incorporate into my photography and branding of my company.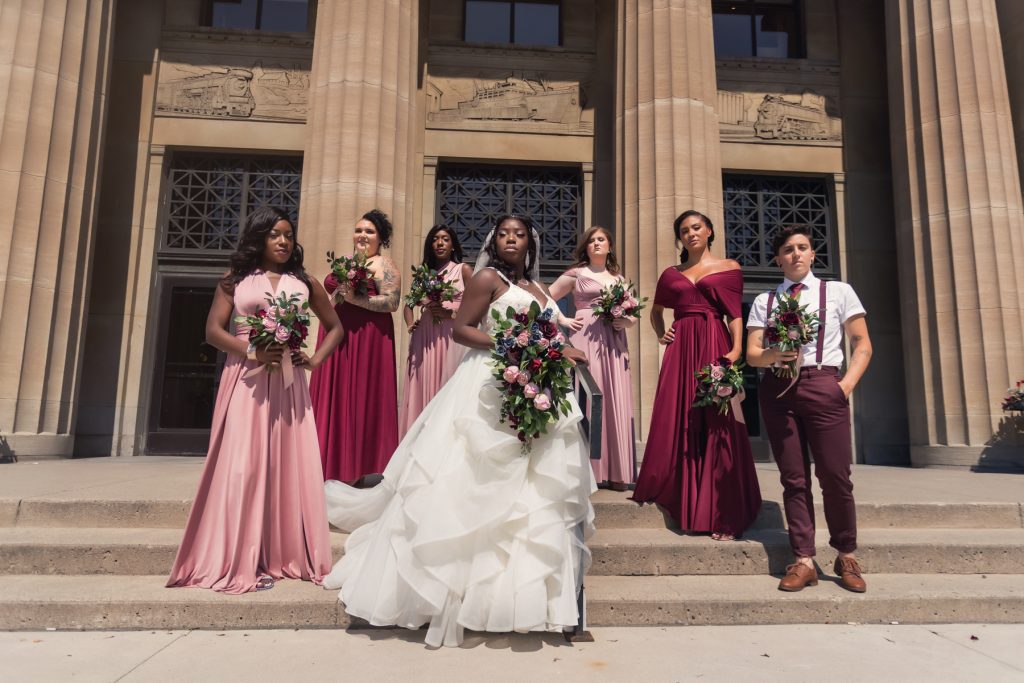 When should people book with you for an event?
It is generally best to book McCormick Photography at least a year in advance for weddings.
Stay tuned for weekly blog updates and make sure to follow us on LIUNA Station's Facebook and Instagram and LIUNA Gardens' Facebook and Instagram as we deliver fresh content to inspire, excite and assist as you plan your dream event.
From all of us at LIUNA Events, thank you for following along!
360 James St N
Hamilton, ON
L8L 1H5
Or fill out request below.