Dreams do come true! Amanda and Michael's LIUNA Station's wedding!
Our General Manager – Vico, is pretty great and we are not the only ones who think so! Amanda and Michael rave about Vico and how he was able to set them up for one of the most stunning, loving and memorable days of their lives! Their wedding went off without a hitch, it was beautiful, classic and we caught up with Amanda to get all the fabulous details!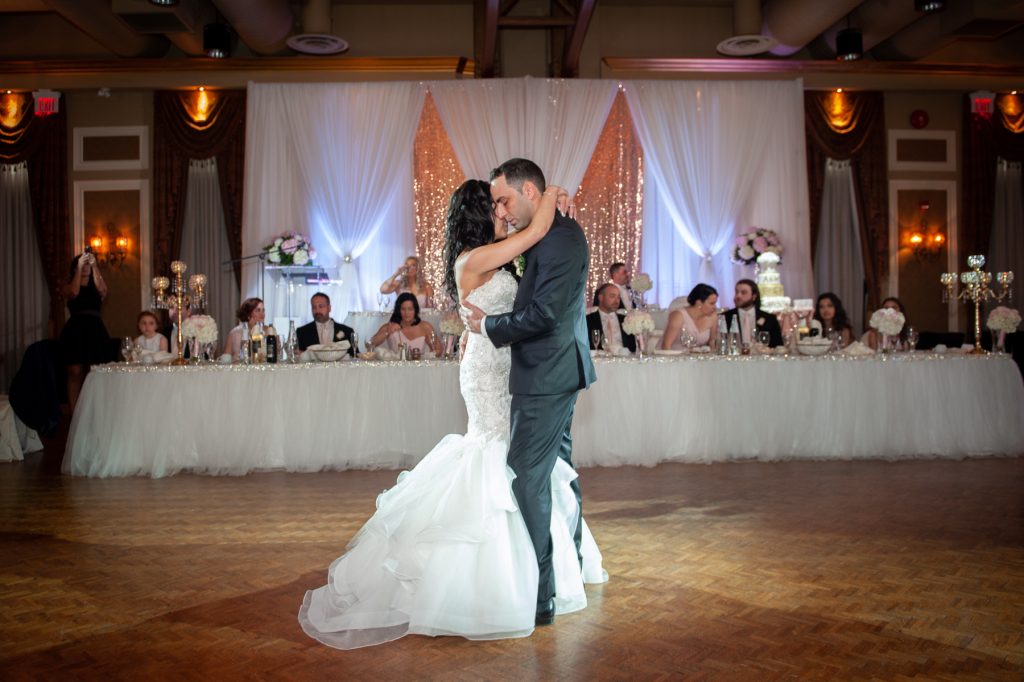 What creative influence was behind your décor theme?
The creative influence behind our wedding decor theme was gold, blush and ivory. Classy and elegant!
How was the process when bringing it to life?
The process went smooth with the help of the GM at LIUNA Station, Vico who was able to offer insight on all the details that go into the wedding and provided us with vendor recommendations.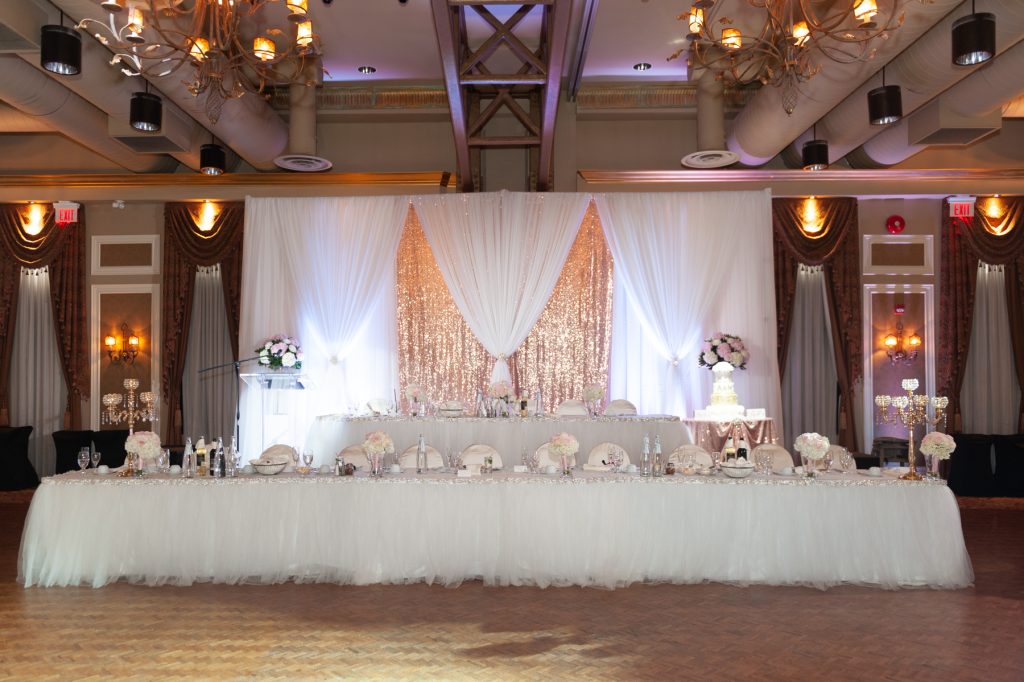 What ballroom did you choose and why?
We chose the King George Ballroom because it is located downstairs where we would have our own space and it was the perfect size for the number of guests that were attending.
What was it like working with our facility coordinators and vendors?
It was an absolute pleasure working with the facility coordinators and vendors. They made our vision come to life. With All My Heart Wedding Decor nailed the flowers and decor and our wedding cake made by Just Temptations looked fabulous and tasted delicious. We just received our wedding photo proofs done by SIGS photography and video and are over the moon with the outcome. The DJ Emporium rocked it! Our guests loved the music and the MC kept everything running smoothly all night. LIUNA Station coordinators made sure all the little touches that we wanted were executed perfectly.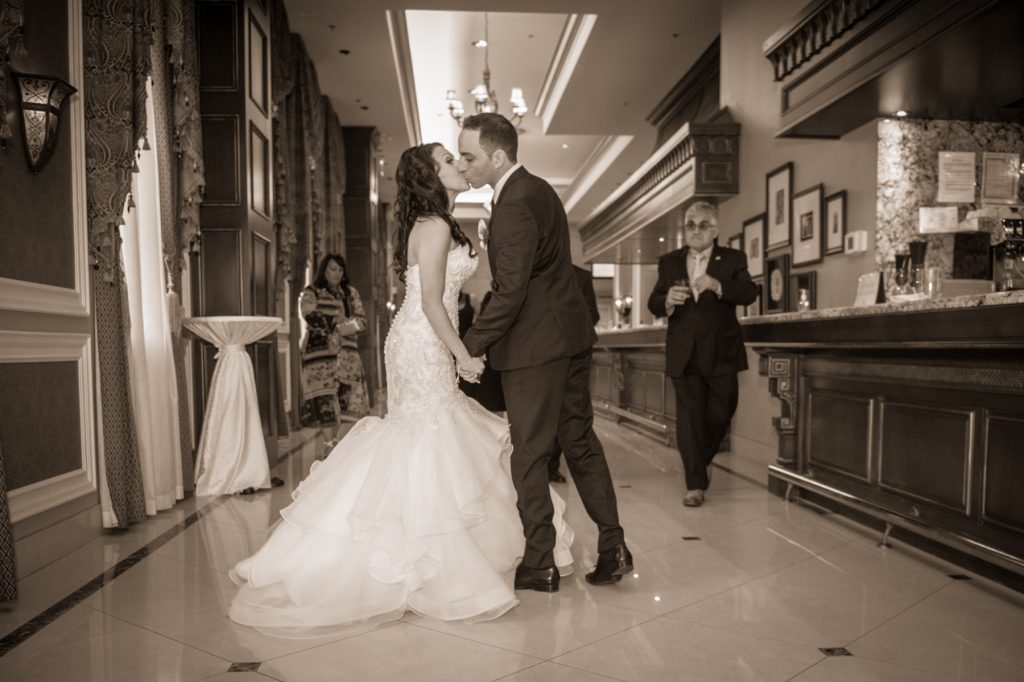 What would you do differently?
I do not think I would do anything differently it was a dream come true.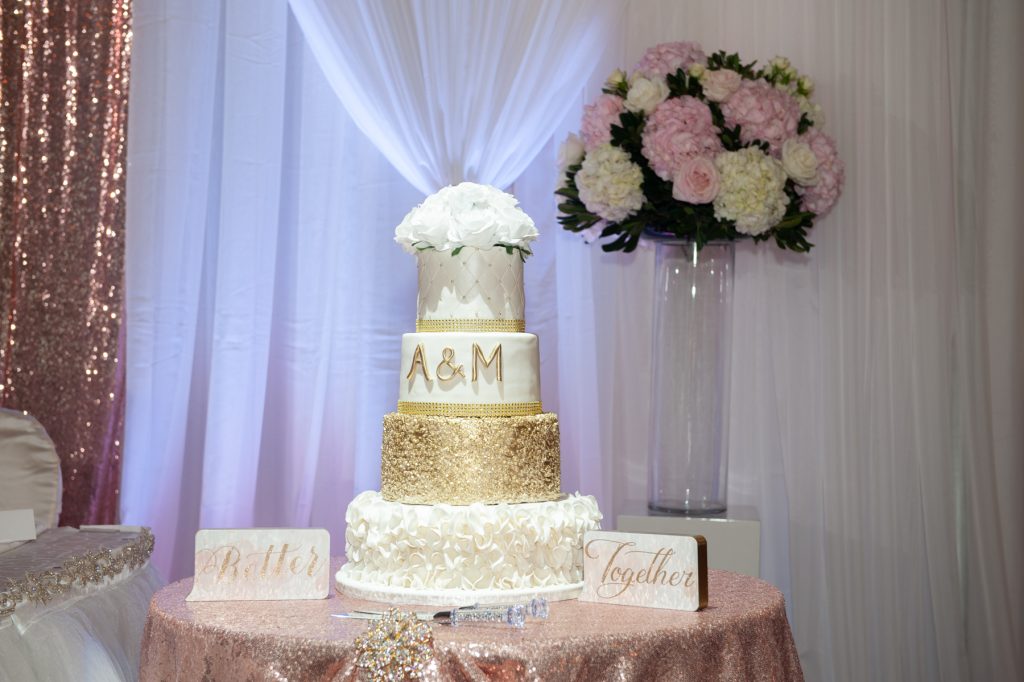 How did you decide on your menu? Did you have any dietary restrictions and how was it accommodating those needs? 
We decided on our menu with the help of the GM, Vico who has done numerous Italian and Portuguese weddings and was able to offer input and great ideas in order to please us and our families.
What was your desert table like? What was your favourite sweet?
Our dessert table consisted of pastries and mini donuts by Crivellers Cakes. We had pulled pork and pizza as well. We also had our wedding cake cut and served at the moonlight buffet. Our favourite sweet was our cheesecake wedding cake made by Just Temptations.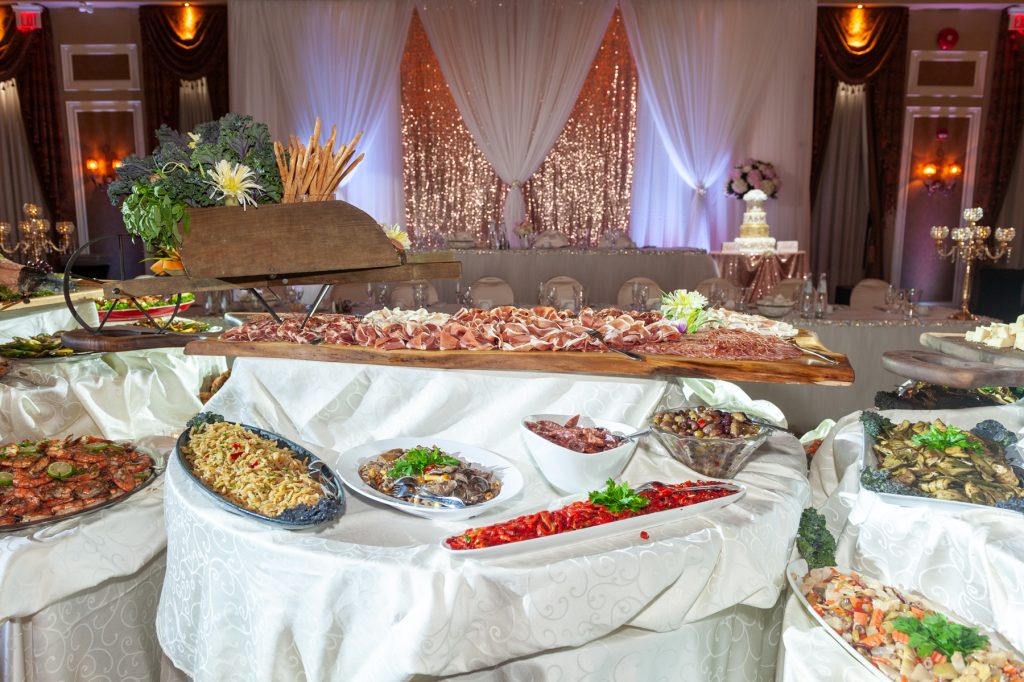 One piece of advice you'd offer to another bride and groom who are starting the planning process?
Our advice to other brides and grooms, is to start early with the planning because things can book up fast and it will also ease the stress leading up to the big day. Also, remember that the day is for the both of you so do what will make the both of you happy.
Stay tuned for weekly blog updates and make sure to follow us on LIUNA Station's Facebook and Instagram and LIUNA Gardens' Facebook and Instagram as we deliver fresh content to inspire, excite and assist as you plan your dream event.
From all of us at LIUNA Events, thank you for following along!
360 James St N
Hamilton, ON
L8L 1H5
Or fill out request below.