Abundantly Glowing | Talking All Things Wedding with Rebecca and Josh!
When your imagination is paired with one of our fave preferred vendor's talents and resources, magic truly happens! Watching our ballrooms transform time and time again is super exciting and we live for the moment. Every. Single. Time! This week we caught up with Designer Dance Floors to talk about all things custom décor for your big day!
Tell us a bit about your business?
We provide clients with the most unique printed decor imaginable. We create incomparable event designs and provide the best installation for all your events. We specialize in providing custom printed décor including custom dance floors, wedding signage, the most beautiful seating charts and much more for any social or corporate events.
We have in-house designers that help you bring your vision to reality. We generate all printing in-house. Our printers are capable of printing anything from small paper flyers to large ten foot banners. Our team understands how to make your big day more memorable by providing and implementing printed décor.
We have to ask! What's your fave part about working with LiUNA Station?
Ease of communication and the staff is always willing to help vendors accommodate for tight schedules.
What would you say are the top three trends in your line of work?
We'd have to say custom dance floors, oversized seating charts and oversized welcome signs.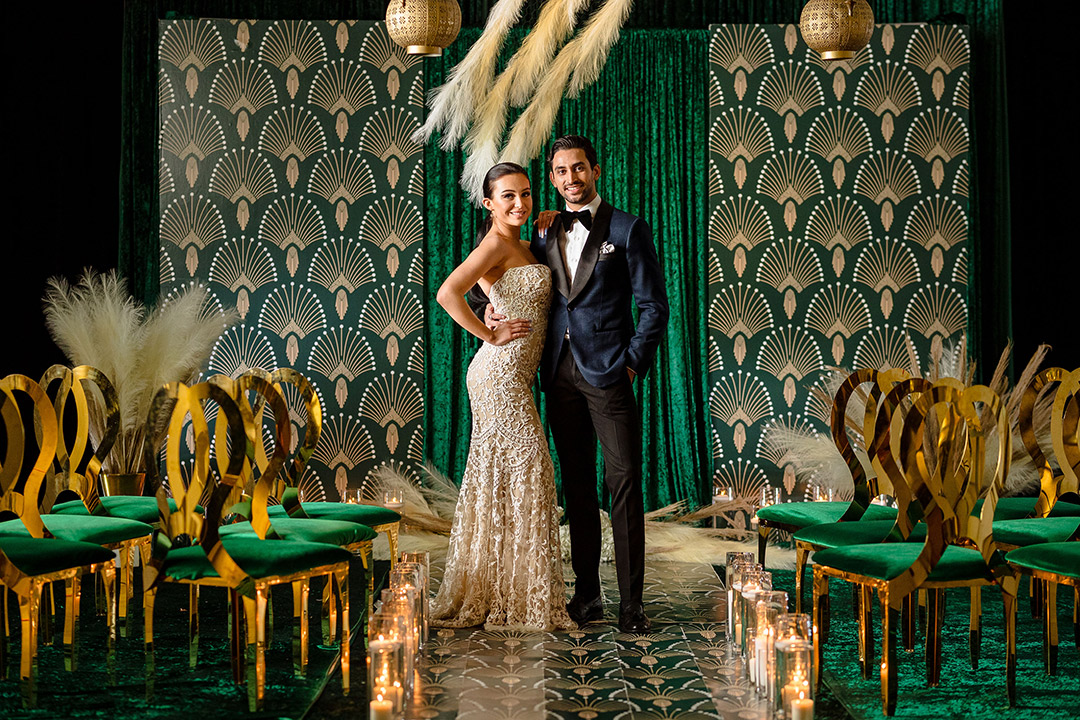 What was your all time favourite event you worked on and why?
We did a gold chrome dance floor for LiUNA Stations this year. (We remember this and it was amazing!)
Tell our community where they can find you if they are interested in working with you at their next event!
They can send us an email at [email protected] to get started!