Setting the Mood | Dancing The Night Away With Daniella and Alessandro!
One of the most important things when planning a wedding  is picking the right venue to help execute your dream day. From décor accents, fabrics and lighting —Daniella and Alessandro's vision was brought to life when they chose LiUNA for their special day! We absolutely fell in love with the moody ambiance of this elegant and romantic  wedding reception!
Tell us a bit about the event you hosted at LiUNA Station!
We had our wedding reception at LiUNA Station on October 16, 2021. After our ceremony, on our drive to Hamilton, the skies opened up and the sun peaked out – just in time for our photos at LiUNA Station. The weather was beautiful and we took our photos outside. We had such a fun time wandering through the grounds taking photos along the way. We enjoyed an incredible dinner and then danced the night away. After postponing our wedding one full year from October 2020 and being together for nine years, we were so glad we finally got to celebrate our marriage with our closest family and friends.
What were some of the sources of inspiration behind the look and feel of your event?
Our inspiration for our wedding was simple yet elegant and the venue helped with that. The space was already so full of beautiful accent pieces and ornate fabrics, that we just wanted to enhance its beauty with our simple yet elegant décor. We went with lush greenery and simple white florals and gold accents complimented with candles to add to the ambiance and the pin lighting in the venue over each table helped with the moody atmosphere.
What is the one piece of advice you would give someone planning their big day!
Enjoy every moment of it! It may be stressful at the time but everything will get done and your day will be amazing no matter what so try to enjoy the planning process because you will miss it once it is all over and done with.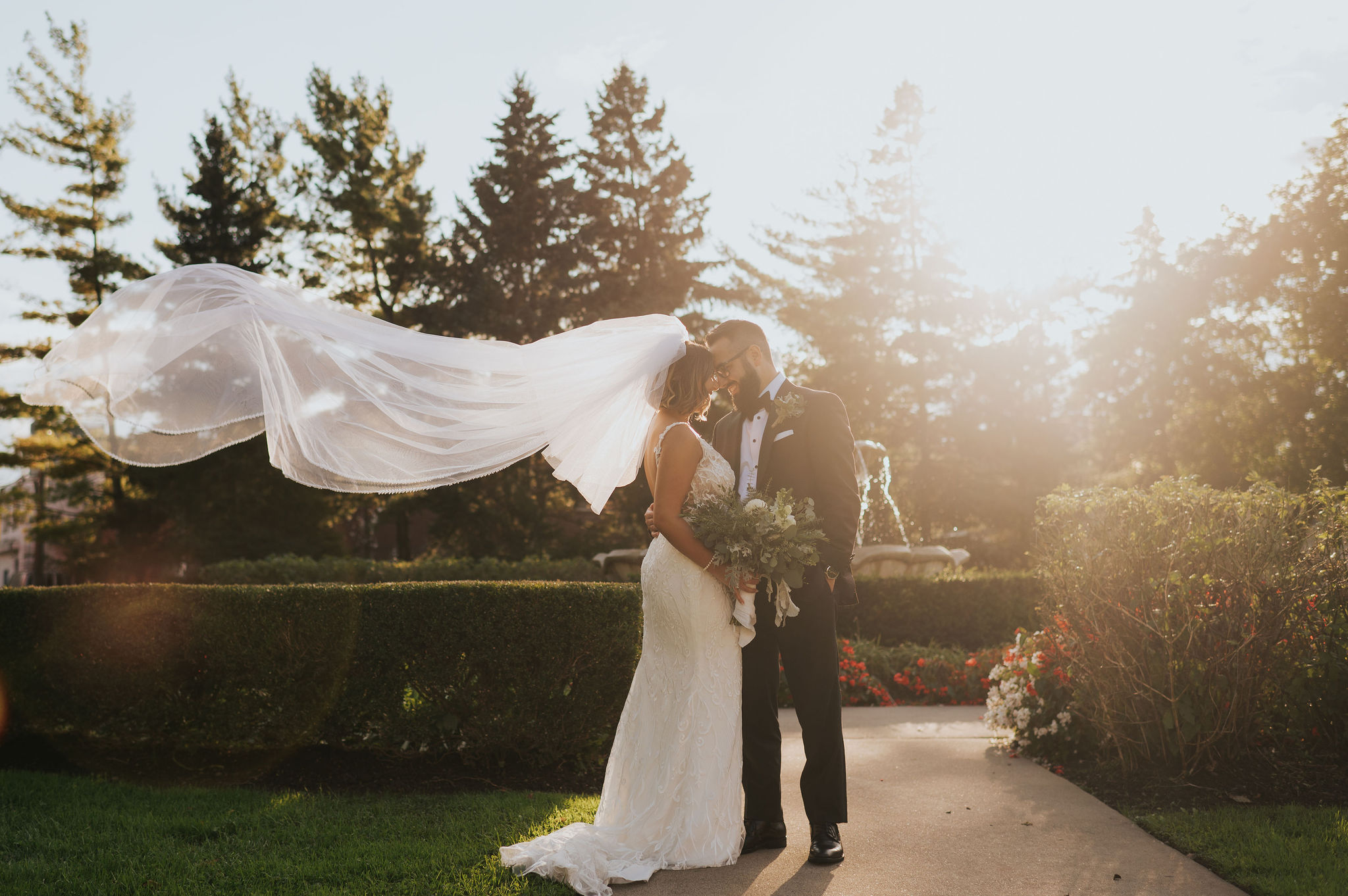 What moment during your event will forever be etched into your memory?
Our first dance. And a close second would be at the end of the night when we were both sitting in the bridal suite changing into our comfy shoes and just relishing in the happiness that we had just endured on our wedding day.