Abundantly Glowing | Talking All Things Wedding with Rebecca and Josh!
Rebecca and Josh's elegant, DIY wedding was truly a wonder! We cannot get over ALL of the personalized touches and sweet little details that went into creating their perfect day! We caught up with Rebecca and Josh to chat about all the influences that helped create their memorable day. 
Tell us a bit about your event you hosted at LiUNA Station!
We were fortunate to have our June 4th 2022 wedding reception at LiUNA Station! We knew we wanted to have our wedding here before we were engaged so we are both so grateful to do so. It was such a memorable evening with the wonderful service, ambiance and food–truly an evening enjoyed by all!
What were some of the sources of inspiration behind the look and feel of your event?
Mostly Pinterest and social media trends were factors when deciding on décor and the overall look and feel of our wedding. I was able to create and DIY the entire wedding and I knew I wanted to create a clean, timeless look with greenery, white linens and florals as well as gold touches to compliment the venue's ambiance and finer details as well.
Share with us your number one couldn't live without décor piece or tastiest food option from our catered menu!
If this was up to my husband, he would without a doubt say the supreme antipasto buffet. It was certainly supreme and absolutely delicious! As for myself, the steak was divine, it was really something so delicious and I still dream about it! Honestly, everything about the décor and menu blew us away! Additionally, following the wedding we had an abundance of glowing reviews from our guests and vendors, so this really was the greatest compliment we could have received.
What is the one piece of advice you would give someone planning their big day!
There are many pieces of advice I could give and while a lot of them revolve around being present and taking in every moment as the day goes by quickly, I ultimately do believe that organization is key!! Being organized will help lead a successful day not only for yourself but for your timeline and the overall flow of the day. It'll help all your vendors to understand YOUR vision for the big day and you can wrinkle out any conflicts and confirm any details you'd like to include before the day arrives. It can also be helpful to keep your friends, family, and bridal party informed as well. It will all lead to a successful day and hopefully a stress free bride and groom!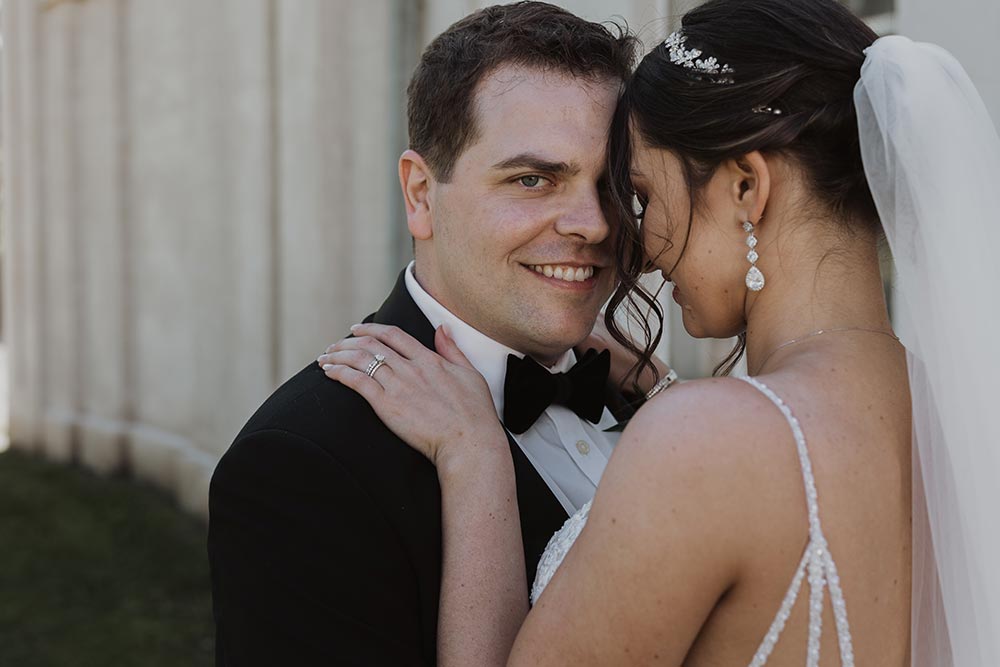 What moment during your event will forever be etched into your memory?
I will never forget walking down the aisle to marry my now husband, and the moment we stepped into the reception venue– I was truly blown away about how everything in my vision came together even grander than I ever expected! It was stunning and more beautiful in person than the vision in my head trying to piece the little details together through the planning. The trust I placed in my vendors was worth it and I wholeheartedly thank you all.