Creating Memories with Rebecca and David!
Surrounded by their closest family and friends Rebecca and David said 'I do' under the Station clock enhancing the experience with music, history and endless amounts of love —their day was one that we will surely not forget any time soon!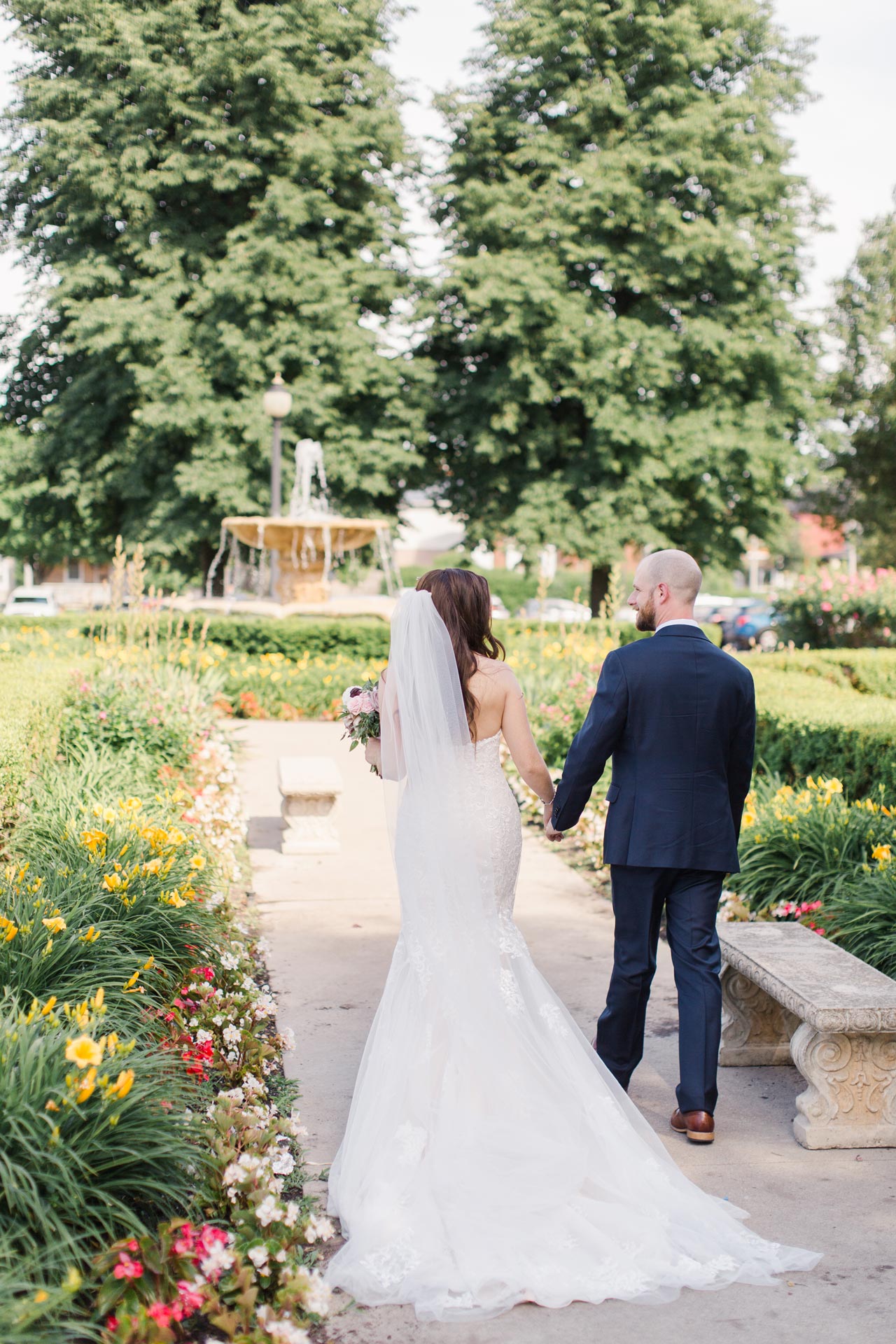 Tell us a bit about your event you hosted at LiUNA Station!
On June 24th, we hosted our wedding ceremony and reception at LiUNA Station. We made our vows under the Station clock in front of 145 of our closest family and friends. It was the perfect setting given Rebecca moved here from Ireland seven years ago and so we got married in a building which has historically seen many landed immigrants start their new lives. We had an Anglican Service complete with hymns and eucharist, which was made very easy to arrange between the Minister, Music Director and staff at LiUNA. After the service, our guests made their way to the King George Ballroom Lobby to enjoy cocktails and hors d'oeuvres while the wedding party had videos and photos taken outside by the beautiful fountain. We then moved into the ballroom to enjoy an excellent meal, followed by a special performance from Irish dancers which then kicked off the party!
What were some of the sources of inspiration behind the look and feel of your event?
LiUNA Station itself was a source of inspiration for our entire wedding. The connection to immigration and history intertwined with Rebecca's love of trains (a love she got from her Grandfather) made LiUNA Station the perfect venue. David's appreciation for all things built before the age of technology, the classic architecture, the characteristics of the rooms, the connection to the Royal Family and the history meant that LiUNA Station checked all the boxes for his vision too. We used two large gold-framed mirrors to display our seating chart and we also used gold lanterns on some of the tables and along the aisle. Our wedding invitations looked like vintage train tickets but they contained a QR code that linked to our wedding website which was a nice modern twist. Our wedding had a beautifully classic feel without going too far into a vintage or period piece theme because the Station did that for us.
Share with us your number one couldn't live without décor piece or tastiest food option from our catered menu!
We could not have our wedding without fresh flowers. In addition to the bridal party bouquets, we had large bouquets of flowers atop both tall and short centerpieces to have different levels of florals. Our flowers were a mixture of white hydrangea, white roses, blush pink roses and dusty pink roses with burgundy ranunculus.
What is the one piece of advice you would give someone planning their big day!
Try not to take too much on yourselves. There are enough tasks to do throughout the process without worrying about creating your own design elements or sourcing materials yourselves. Outsource where possible, delegate tasks, trust the professionals and enjoy the process. At some point during the wedding day, stand off to the side, hold each other's hands and take in the moment, absorbing all the joy and love in the room.
What moment during your event will forever be etched into your memory?
After 10 months of ballroom dance classes, our first dance will forever be etched into our memories. Being able to step onto the dance floor confidently, while our family and friends cheered and applauded with sheer amazement was such a fun experience.